Non-immigrant Visas and Extensions
FREE Citizenship Case Consultation
1-866 INJURY 2
or
1-866-465-8792
Q: I Would Like to Extend my non Immigrant Visa in the United States, What Steps Would I Need to Take in Order to do This?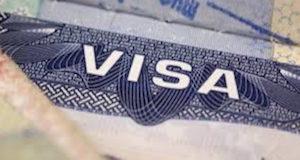 A: An individual with a non-immigrant visa may apply for an extension of his or her stay in the United States, if the following are met:
The individual was lawfully admitted into the United States
The individual did not commit any acts that would make themselves ineligible/ they did not violate the terms of their status
The individual submitted the extension application before the expiration of their I-94 (note that in some limited circumstances this may be excused. See below for more information).
Who is not Eligible to Extend Their Non-Immigrant Status?
Individuals in the following categories usually may not extend:
C (Alien in Transit)
D (Crewman)
K1 or K2 (Fiancé or Dependent of Fiancé)
S (Witness or Information beyond a total of three years)
Q2 (Irish Peace Process Cultural and Training Program Visitor beyond a total of three years or beyond a total of two years if initially admitted on or after December 10, 2004)
TWOV (Transit Without Visa)
WT or WB (Visa Waiver Program, individual would have been issued a green Form I-94W)
How Do I Apply to Extend my Non-Immigrant Status?
WHO IS ELIGIBLE TO EXTEND THEIR NON-IMMIGRANT STATUS
In order to determine how an individual may apply, one must determine what non-immigrant category they are in. The application or the extension process is determined by which non-immigrant status one falls under:
Employement Category
If the individual falls under an employment related category, their employer must file an I-129 for the individual before the individuals I-94 expires
The following are the Employment based categories that would fall under this process:
E1 (Treaty Trader)
E2 (Treaty Investor)
H1B (Temporary Workers)
H2A (Temporary Workers)
H2B (Temporary Workers)
H3 (Temporary Workers)
L1A (Intercompany Transferee)
L1B (Intercompany Transferee)
O1 (Aliens With Extraordinary Ability
O2 (Aliens With Extraordinary Ability)
P1 (Athletes and Entertainers)
P2 (Athletes and Entertainers)
P3 (Athletes and Entertainers)
Q1 (International Cultural Exchange Visitors)
R1 (Religious Workers)
TN (Canadians and Mexicans under NAFTA)
Other Catagories
If the individual is in one of the following categories they must file a I-539 application to extend their stay in the United States:
A3 (Attendants, Servants, Personal Employees of Diplomatic and other Government Officials, Immediate Family)
B1and B2 (Visitors of Business or tourism)
G5 (Attendants, servants, Personal Employees of Foreign Government Officials and Immediate family)
H4 (Temporary Worker dependents)
K3 (Spouse of U.S. Citizen)
K4 (Minor Child Accompanying or following to join)
L2 (Intercompany Transferee Dependents)
M (Vocational students and Dependents)
N (Parents and Children of certain people who have been granted special Immigrant Status)
NATO-7 (Attendants, Servants, Personal Employees of NATO Representatives, Officials, Employees and Immediate Family Members)
O3 (Aliens with extraordinary ability dependents)
P4 (Athletes and Entertainer Dependents)
R2 (Religious Worker Dependents)
V (Certain Second-PreferenceBeneficiaries)
TD (TN Dependents)
How Long Does the Extension Process Take?
An individual should apply up to 6 months before their I-94 expires but no latter than 60 days prior to the expiration date of their I-94. Processing times vary. Visit USCIS website for current processing times.
Is This Extenstion Automatic?
The mere fact that an individual applies on time for an extension does not mean that their extension of stay is automatic. USCIS will examine each application and make a determination on granting the individual's application. Also, if the application and extension is granted USCIS will decide for how long the extension will be granted.
What Do I Do if my Status has Already Expired?
If an individual has fallen out of status and their I-94 has expired, then the USCIS may not extended the individual's stay in the United stats in certain limited instances related to circumstance beyond the individual's control. USCIS may make exceptions to this rule. Remember, it is always important that you are mindful of the expiration date of your visa.
What Happens if I File Before my Status Expires and a Decision is Made After my Status Expires?
If the USCIS received your application before your status expires, if you have not violated the terms of your status, and you meet the basic eligibility requirements, then you may continue your previously approved activities in the U.S., including previously authorized work, for a period of up to 240 days, until the USCIS makes a decision on your application or until the reason for your requested extension has been accomplished, whichever comes first.
Once your original nonimmigrant status expires, even though you generally will be allowed to remain in the United States while your extension of stay application is pending. you will not be deemed to be in any non-immigrant status until such time as the USCIS may approve your extension of stay.
Important Side Note
Remember: Staying in the United States when you are out of status may effect your ability to return to United States at a later date or eligibility for other Immigration benefits. So be very careful and mindful of your lawful status and the dates concerning your stay in the United States.
Contact a Lawyer
While we previously handled immigration cases, we still provide some general immigration information on our web site for assistance to the general public. This is no substitute for consulting with an immigration attorney about your specific facts and/or case which we highly recommend, especially since some laws, rules and procedures may change at any time and web site pages are not intended to provide legal advice and are not always updated. Thus, we urge you to consult with an immigration attorney now and if you need any assistance in finding one please contact our law offices now for help.
Meanwhile, we continue to offer an absolutely FREE consultation and case evaluation for anyone injured in a car, truck, motorcycle or any other accident or to any family who suffered the death of a family member with a wrongful death accident claim in Los Angeles, Orange, Riverside, San Bernardino, San Fernando Valley, Ventura and all of California.
We have over 40 years experience handling personal injury & wrongful death accident cases and during that time our injury accident lawyers have successfully resolved thousands and thousands of injury accident cases.
There are many easy ways to contact our personal injury & wrongful death accident lawyers:
Call us:

Local: 818-222-3400 (after hours, please press 1)
Toll Free: 866-465-8792 (after hours, please press 1)

Send us an email at info@WalchLaw.com
On personal injury accident cases & wrongful death accident cases there is NO charge for our initial consultation – it is absolutely FREE! And we work on a contingency fee which means we do not get paid until you win and then our fee comes out of the recovery paid by the insurance company and not out of your own pocket!
We look forward to speaking with you and helping you resolve your legal problems.
FREE CONSULTATION & CASE EVALUATION – NO FEE UNTIL YOU WIN!