Concussion Injury
FREE Concussion Injury Case Consultation
1-866 INJURY 2
or
1-866-465-8792
Damages for Concussion Injury Claims
When you are involved in an accident, whether it be a car, bike, train, or other type of accident, it is possible to suffer a head injury such as a concussion. A concussion often occurs when you bump or hit your head so hard it causes your head and brain to shake. Concussions can range from mild to severe—however, no matter the severity, if you suffer a concussion in an accident caused by another person, you can bring a personal injury claim against that person. The purpose of the personal injury suit is to recover financially for the damages your concussion caused to your life.
Available Concussion Financial Damages
In a personal injury suit, damages include any type of harm you suffered as a result of your injury. With the help of an experienced Los Angeles Concussion Injury Attorney you can not only receive financial compensation for your physical injuries, but it also includes financial recovery for other types of damages, or harm, your injury caused in your life. Because a concussion affects the head and brain, it can require significant recovery time and have lasting negative effects, and therefore, you may be entitled to additional damages.
Damages available under California law for concussion injuries include financial compensation for:
All medical bills —this includes costs for ambulance rides, hospital stays, medical treatment (including plastic surgery, dental work, psychiatric care), required medicine, etc.
Future expenses —a concussion may require continued care for some time after the injury. This may be physical therapy or even emotional counseling due to stress caused by the incident and your injuries. You can recover expenses used for this care.
Lost Wages —If your concussion causes you to miss work, you can be compensated for the pay you missed out on because of your absence. If you use vacation or sick days to cover your time away, you can still be compensated for using those benefits.
Pain and Suffering —you can be compensated for the pain and suffering your concussion caused, as well as the emotional distress and inconvenience the injury may have caused.
Loss of Enjoyment of Life —If you injury causes you to miss out on certain activities you enjoy such as hobbies, recreational activities, or spending time with family and friends, you can be compensated for this loss.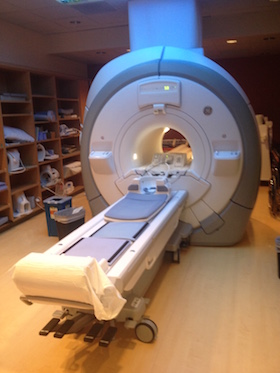 Get Help With Your Concussion Claim
Trying to figure out the damages in your personal injury case on your own can be difficult and complicated and most likely you won't get what you deserve. This is why it is important to seek the help a skilled Los Angeles concussion injury attorney who can work to maximize your financial recovery by identifying all possible damages in your case.
At Walch Law, we have years of experience with a wide range of personal injury cases. To get your questions answered about the available damages in your case, contact our office to speak with one of our attorneys. We will work hard to obtain all the compensation that you deserve for your concussion injuries and the repercussions it caused in your life.
It's easy to contact us
There is NO charge for our initial consultation — it is absolutely FREE!
Over 45 years experience successfully handling thousands of personal injury & wrongful death accident cases in California!
If you had a concussion injury, our personal injury & wrongful death accident lawyers offer an absolutely FREE & CONFIDENTIAL case consultation and evaluation and we work on a contingency fee. That means there is NO fee until you WIN and then the fee comes out of the recovery usually paid by the other parties' insurance company and not out of your own pocket.
There are many easy ways to contact us 24/7:
Please call us Toll Free at 866 INJURY 2 or 866-465-8792 (after hours please dial "1")
You may also call us at 818-222-3400 (again, after hours, please dial "1")
Simply click here for our quick and easy contact form to tell us about your concussion injury or other injury accident.
Send us an email anytime to info@WalchLaw.com.
We offer FREE consultations and evaluations to those hurt in accidents in Los Angeles, Kern, Orange, Riverside, San Fernando Valley, San Bernardino, Ventura and throughout all of California and there is NO fee until you WIN!
We look forward to speaking with you today and helping you resolve your injury accident legal problems.
What are Concussions?
Damages for Concussion Injury
SE HABLA ESPAÑOL / SA ATIN PO ITO / FALAMOS PORTUGUÊS / 我們講普通話和廣東話
FREE CONSULTATION * NO FEE UNTIL YOU WIN !