Burn Injury
FREE Burn Injury Case Consultation
1-866 INJURY 2
or
1-866-465-8792
Burn Injury Accident Lawyers - Over 45 Years Of Personal Injury Experience in Los Angeles and Throughout all of California That You Can Trust!
If You or Anyone You Care About Was Burned In Any Car, Truck, Fire or Other Personal Injury Accident In Los Angeles, the San Fernando Valley or Anywhere in California, Please Contact Our Burn Injury Lawyers Now for an Absolutely Free Case Evaluation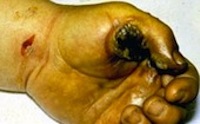 Burn Injuries occur in many different ways and may vary in severity from very tragic severe third degree burns (which are the worst burns) involving much scarring over the body requiring extensive rehabilitation, surgeries and medical care to much less severe, but often extremely painful, first and second degree burn injuries. Immediate medical care and treatment are essential.
Have you or someone you care about been involved in a severe burn injury accident in Los Angeles, the San Fernando Valley or anywhere in California? If so, please call our burn injury attorneys now at 1-866-INJURY 2 (after hours, please press "1") or use our simple & easy to use contact form to tell us about your case. The consultation is absolutely FREE and there is NO fee unless & until you WIN!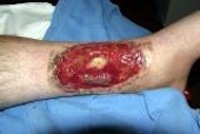 Burn injuries may result from an explosion or fire, a faulty product such as a defective water heater, or even from a car, motorcycle, truck or other motor vehicle accident. No matter the cause of the burn injury, the pain is often excruciating and life altering. Burn injuries often involve scarring to the body and may require hospitalization, intensive medical care, rehabilitation and multiple corrective surgeries.
When a burn injury is caused by the negligence of another, such as an explosion caused by a reckless corporation, a defectively produced flashlight that ignites when plugged into an electrical socket for recharging, an apartment fire caused by a faulty heater, or an airbag deployed in a person's face, the injured victim will often need an experienced California personal injury lawyer who can aid in the investigation of the cause of the injury, help the injured person obtain the medical care he/she needs and fight to obtain the financial recovery the injured victim deserves. Depending on the egregiousness of the conduct of the wrongdoer, the victim might be entitled to punitive damages.
Our firm will fight to obtain the compensation that the injured burn victim deserves, including all damages allowed under California law for all injuries suffered, such as the following:
All past and future medical, hospital, physical therapy, psychological and cosmetic charges, including for scar revisions;
All past and future loss of earnings and also all time lost at work, even if paid for it under sick leave, vacation time or other benefits as the responsible party should not benefit by the benefits you earned and may have used up;
Loss of enjoyment of life and activities you lost and missed out on;
All past and future pain, suffering, emotional distress and inconvenience;
And any and all other appropriate damages permitted under California law.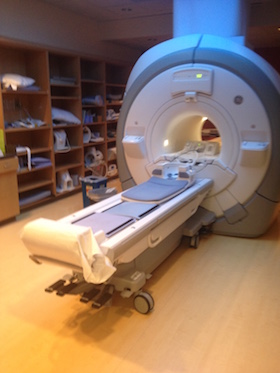 Our office has been handling California burn injury cases, involving many different situations and events, for over 45 years. We can help an injured victim obtain the medical care they need and obtain the financial recovery that he/she deserves. Burn injuries can be very sad and traumatizing. Calling the right California personal injury attorney can help injured victims obtain the justice they deserve.
Take the pressure off yourself and let someone experienced in handling such matters assist you. Call our offices now for a FREE consultation with an experienced injury attorney or any member of our legal team.
It's easy to contact us
There is NO charge for our initial consultation — it is absolutely FREE!
Over 45 years experience successfully handling thousands of personal injury & wrongful death accident cases in California!
If you had a burn injury, our personal injury & wrongful death accident lawyers offer an absolutely FREE & CONFIDENTIAL case consultation and evaluation and we work on a contingency fee. That means there is NO fee until you WIN and then the fee comes out of the recovery usually paid by the other parties' insurance company and not out of your own pocket.
There are many easy ways to contact us 24/7:
Please call us Toll Free at 866 INJURY 2 or 866-465-8792 (after hours please dial "1")
You may also call us at 818-222-3400 (again, after hours, please dial "1")
Simply click here for our quick and easy contact form to tell us about your burn injury or other injury accident.
Send us an email anytime to info@WalchLaw.com.
We offer FREE consultations and evaluations to those hurt in accidents in Los Angeles, Kern, Orange, Riverside, San Fernando Valley, San Bernardino, Ventura and throughout all of California and there is NO fee until you WIN!
We look forward to speaking with you today and helping you resolve your injury accident legal problems.
SE HABLA ESPAÑOL / SA ATIN PO ITO / FALAMOS PORTUGUÊS / 我們講普通話和廣東話
FREE CONSULTATION * NO FEE UNTIL YOU WIN !