Head Injury
FREE Head Injury Case Consultation
1-866 INJURY 2
or
1-866-465-8792
Head Injury Accident Lawyers in Los Angeles, San Fernando Valley, San Bernardino and California - Over 45 Years of Experience You Can Trust!
If You or A Loved One Suffered Any Type of Head Injury or Personal Injury in Any Accident in Los Angeles or Anywhere in California, Please Contact Our Head Injury Attorneys for an Absolutely Free Consultation and Case Evaluation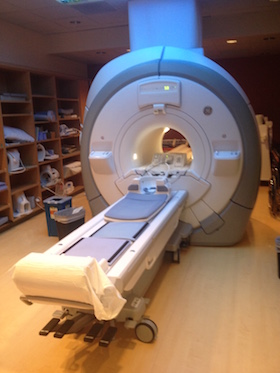 Head injuries are extremely dangerous injuries that can cause permanent disability, mental impairment or even death (resulting in wrongful death claims), and commonly occur as a result of car, truck, motorcycle and pedestrian accidents as well as falls from great heights and sports activities, including in football and soccer games. If you or anyone you know suffered a head injury, concussion or other personal injury due to an accident or collision in Los Angeles, the San Fernando Valley, Ventura or anywhere in California, please contact our head injury attorneys now for an absolutely FREE CONSULTATION and CASE EVALUATION.
We have over 45 years experience successfully handling thousands of head injury and other serious injury accident claims. In fact, in one recent accident fall case, we recovered over two million ($2,000,000.00) dollars for our client who fell off of a balcony, suffering a head injury. Please feel free to read about some of our credentials and experience and also visit our Testimonial Pages to see what some of our clients say about our personal injury lawyers and case results.
Head Anatomy
The head consists of the skull that is comprised of eight (8) cranial and fourteen (14) facial bones. These different bones of the skull are joined together by immovable interlocking joints known as sutures. The bones are also connected through synarthrodial joints that form by ossification. The remaining space between connected cranial bones is filled with fibrous membranes, which are eventually replaced by bone growth by the time a human reaches just the age of two (2).
The bones that make up the skull protect the brain and provide support for the muscles that move the head and control facial expressions as well as chewing. Please also visit our brain injury and concussion injury web pages located in this website for more detailed information regarding head injuries.
Head Injuries
Head injuries, resulting from severe trauma to the head that occurs in car accidents, falls and sports events, can range from skull fractures to severe traumatic brain injury to concussions to bruises. If you have suffered any injury to the head, please seek immediate medical care and do not hesitate to contact our highly knowledgeable and experienced head injury attorneys, who provide aggressive and caring legal services to resolve your claim and help you receive the maximum compensation for all damages and losses incurred due to your head injury and any other personal injury sustained.
Common causes of head injuries include the following: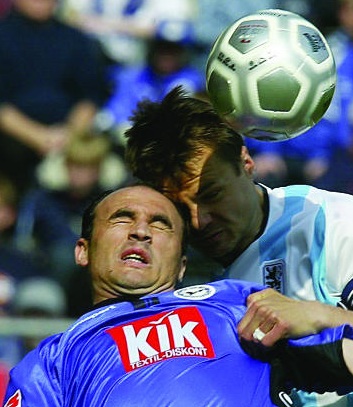 American Football, including in the National Football League (NFL), college and high school football
Soccer
Cycling
Basketball
Baseball
Powered Recreational Vehicles (e.g., go-karts, dune buggies, etc.)
Car Accidents
Truck Collisions
Motorcycle Accidents
Pedestrian Accidents
Falls from roofs & balconies
Head Injury Treatment
Different care and treatments are used to treat victims of head injury accidents depending on the severity of the head injury. A head injury needs to be carefully monitored and the person should receive medical attention immediately to ensure that the impact to the head is not serious and/or that proper care, treatment, medications and rest are prescribed. Often, hospitalization with appropriate scans, such as CT and MRI scans, are done and then read by an experienced neurologist, neuro-surgeon and/or radiologist.
The following are some of the treatments used for head injury victims: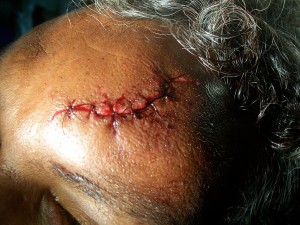 Cardiopulmonary stabilization or resuscitation (CPR) is used as an initial stage for moderate to severe head injury victims to prevent hypoxia and hypotension
CT image scan is used to detect surgical lesions
Intravenous fluids are administered after fluid resuscitation to hold patient in state of euvolemia or mild hypervolemia
Placing patients in a bed with their heads resting in an elevated 20-30 degree position to reduce intracranial pressure (ICP) and help with the venous outflow from the brain
Sedation needs to be implemented when head injury victims suffer a traumatic injury to the head
Anticonvulsants are used at times in patients with TBI to decrease the chances of seizures for head injury victims
ICP monitoring is used in the later stages of treatment
Contact Our Head Injury Law Firm Today for Your FREE Consultation
There are many time deadlines and procedural requirements in handling any head injury and/or personal injury accident injury claim, especially if an insurance company is involved and/or any government entity and/or government claim need be prepared and properly and timely filed, so please do not delay in contacting our injury lawyers and law offices for your absolutely FREE consultation or your claim may be lost or diminished.
It's easy to contact us
There is NO charge for our initial consultation — it is absolutely FREE!
Over 45 years experience successfully handling thousands of personal injury & wrongful death accident cases in California!
If you had a head injury, our personal injury & wrongful death accident lawyers offer an absolutely FREE & CONFIDENTIAL case consultation and evaluation and we work on a contingency fee. That means there is NO fee until you WIN and then the fee comes out of the recovery usually paid by the other parties' insurance company and not out of your own pocket.
There are many easy ways to contact us 24/7:
Please call us Toll Free at 866 INJURY 2 or 866-465-8792 (after hours please dial "1")
You may also call us at 818-222-3400 (again, after hours, please dial "1")
Simply click here for our quick and easy contact form to tell us about your head injury or other injury accident.
Send us an email anytime to info@WalchLaw.com.
We offer FREE consultations and evaluations to those hurt in accidents in Los Angeles, Kern, Orange, Riverside, San Fernando Valley, San Bernardino, Ventura and throughout all of California and there is NO fee until you WIN!
We look forward to speaking with you today and helping you resolve your injury accident legal problems.
SE HABLA ESPAÑOL / SA ATIN PO ITO / FALAMOS PORTUGUÊS / 我們講普通話和廣東話
FREE CONSULTATION * NO FEE UNTIL YOU WIN !