TMJ and Jaw Injury
FREE TMJ and Jaw Injury Case Consultation
1-866 INJURY 2
or
1-866-465-8792
TMJ and JAW Injury Accident Lawyers - Experience You Can Trust!
Temporomandibular Joint (TMJ) injuries—also known as jaw joint injuries—can be extremely painful and long lasting. If you or someone you care about sustained a TMJ injury in any car, truck, motorcycle or other personal injury accident, you should see a qualified and experienced dentist and also contact us now for a FREE consultation. There is NO fee on injury claims until you WIN!
Experience in Handling TMJ Injury Cases
Our law office has more than 40 years experience successfully resolving TMJ and other serious injury cases in Los Angeles, the San Fernando Valley, Ventura, Orange, San Bernardino and throughout California.
Our Temporomandibular Joint injury attorneys have successfully resolved thousands of injury claims (from many causes including deployment of air bags in crashes; car, truck, motorcycle, bicycle and pedestrian accidents; falls; and other causes), recovering many millions of dollars for our clients.
Services
We help TMJ injured victims obtain the dental and other medical care they need and the financial recovery they deserve.
We take great pride in providing personal attention and service to help our injured clients.
We also resolve related property damage issues involving total loss vehicles to damaged personal property (including watches, cell telephones, cameras and laptops), to diminution (reduction) in value of property after repaired, to rental and loss of use. One of our California Personal Injury Attorneys can further explain this to you in a FREE consultation.
We even assist with cash advances when appropriate.
The consultation is FREE and there is NO fee on injury claims until you WIN!
Our Objective in Handling TMJ Injury Cases
If you or anyone you care about suffered a TMJ or other serious injury accident in Los Angeles, the San Fernando Valley or any where in California, we will help you obtain the medical care you need and obtain the financial recovery that you deserve. We understand that Temporomandibular Joint injuries can be very painful and traumatizing. Calling the right California personal injury attorney can help you obtain the justice you deserve.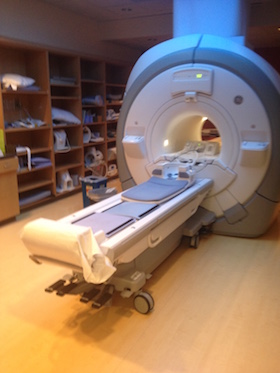 For information about what others say about our firm, please see our Testimonial pages.
As you can see from our Testimonials, we care about our clients and give them personal attention. Take the pressure off yourself and let someone experienced in handling TMJ injury accidents assist you.
Call our offices now for a FREE consultation with an experienced injury attorney or any member of our legal team.
It's easy to contact us
There is NO charge for our initial consultation — it is absolutely FREE!
Over 40 years experience successfully handling thousands of personal injury & wrongful death accident cases in California!
If you had a TMJ injury, our personal injury & wrongful death accident lawyers offer an absolutely FREE & CONFIDENTIAL case consultation and evaluation and we work on a contingency fee. That means there is NO fee until you WIN and then the fee comes out of the recovery usually paid by the other parties' insurance company and not out of your own pocket.
There are many easy ways to contact us 24/7:
Please call us Toll Free at 866 INJURY 2 or 866-465-8792 (after hours please dial "1")
You may also call us at 818-222-3400 (again, after hours, please dial "1")
Simply click here for our quick and easy contact form to tell us about your jaw injury or other injury accident.
Send us an email anytime to info@WalchLaw.com.
We offer FREE consultations and evaluations to those hurt in accidents in Los Angeles, Kern, Orange, Riverside, San Fernando Valley, San Bernardino, Ventura and throughout all of California and there is NO fee until you WIN!
We look forward to speaking with you today and helping you resolve your injury accident legal problems.
What is TMJ?
Damages for TMJ Injury
Objectives in TMJ Injury
Contact Experienced TMJ Lawyer
SE HABLA ESPAÑOL / SA ATIN PO ITO / FALAMOS PORTUGUÊS / 我們講普通話和廣東話
FREE CONSULTATION * NO FEE UNTIL YOU WIN !