Complex Regional Pain Syndrome (CRPS) Injury
FREE Complex Regional Pain Syndrome (CRPS) Injury Case Consultation
1-866 INJURY 2
or
1-866-465-8792
Complex Regional Pain Syndrom – CRPS – Accident Injury Lawyers -- Over 45 Years Legal Experience You Can Trust!
If You or Anyone You Care About Suffers from Complex Regional Pain Syndrome, aka CRPS, Due to Any Accident or Injury, Please Contact Our CRPS Personal Injury Attorneys Now for an Absolutely FREE Case Evaluation and Advice.
Complex Regional Pain Syndrome ("CRPS") is a severe chronic pain condition that can affect any part of the body. It often is the result of a car accident or a heavy object striking or "crushing" a body part, thereby injuring one's nerves. With CRPS, one's nerves become injured and confused, sensing pain with much more intensity and pain that would otherwise be expected. CRPS usually affects ones limbs – arms, hands, legs and feet.
For many victims of CRPS, this means a permanent lifetime of chronic pain and discomfort, chronic weakness and numbness and chronic abnormal gait issues, which may lead to issues with ones hips, knees and back, decreased mobility, and significant pain and suffering.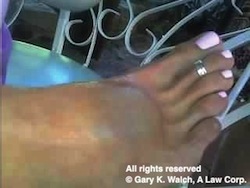 Doctors do not currently know why some people develop CRPS and others with similar injuries do not. However, in over 90% of CRPS cases, it is caused by injury or trauma that occurs in car, truck & motorcycle accidents, blunt force trauma, and other accidents. The most common injuries are sprains and strains, fractures, and various non-fracture or soft tissue injuries such as bruises, bumps and cuts.
As mentioned, CRPS is usually caused by trauma, such as a "crush" injury, injuring nerves that essentially become confused, creating an abnormal response that greatly magnifies the effects of the injury, causing one to sense pain far greater than might be expected.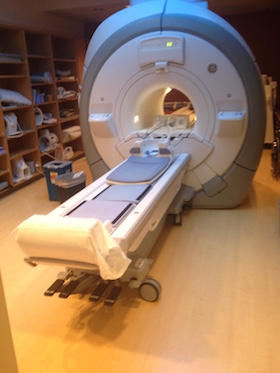 Our CRPS injury lawyers recently won about $500,000.00 for a woman who suffered an injury to her foot when an object fell on it, injuring her nerve, developing over time into Complex Regional Pain Syndrome (CRPS).
There are two forms of CRPS:
"CRPS 1 is a chronic nerve disorder that occurs most often in the arms or legs after a minor injury" and
"CRPS 2 is caused by an injury to the nerve." (Complex Regional Pain Syndrome - National Library of Medicine - PubMed Health, A service of the National Library of Medicine, National Institutes of Health, Reviewed by Luc Jasmin, MD, PhD and David Zieve, MD, MHA; A.D.A.M. Medical Encycolpedia (2013).)
There are three (3) stages of CRPS:
Stage 1 includes, among other things, changes in skin temperature: burning, aching pain that worsens with a slight touch; and skin changes.
Stage 2 includes, but is not limited to, continued skin changes; worsening pain; and stiff joints and weak muscles.
Stage 3 involves irreversible changes such as limited movement, pain and muscle wasting. (Id.) However, CRPS may not always follow this pattern and some patients may not experience each stage. (Id.)
Further, depression is one known complication of CRPS, which affects many victims of this disorder and for which appropriate psychological counseling has proven to be very effective. Our CRPS injury attorneys can help injured victims secure psychological counseling with no payment required until the claim is resolved.
What You Should do if You or Someone You Care About Suffers From Complex Regional Pain Syndrome or CRPS
If you or anyone you care about suffers from CRPS due to any car, truck, motorcycle or other motor vehicle accident, crush injury or other accident, after obtaining necessary medical care, which if requested we can help you obtain with NO payment due until your claim is resolved, we urge you to contact us now for an absolutely FREE consultation and case evaluation. There are many time deadlines and procedural requirements, so please contact us now or your claim may be lost by the statute of limitations, insurance policy conditions & requirements, and other rules & regulations.
It's easy to contact us
There is NO charge for our initial consultation — it is absolutely FREE!
Over 45 years experience successfully handling thousands of personal injury & wrongful death accident cases in California!
If you had a complex regional pain syndrome injury, our personal injury & wrongful death accident lawyers offer an absolutely FREE & CONFIDENTIAL case consultation and evaluation and we work on a contingency fee. That means there is NO fee until you WIN and then the fee comes out of the recovery usually paid by the other parties' insurance company and not out of your own pocket.
There are many easy ways to contact us 24/7:
Please call us Toll Free at 866 INJURY 2 or 866-465-8792 (after hours please dial "1")
You may also call us at 818-222-3400 (again, after hours, please dial "1")
Simply click here for our quick and easy contact form to tell us about your CRPS injury or other injury accident.
Send us an email anytime to info@WalchLaw.com.
We offer FREE consultations and evaluations to those hurt in accidents in Los Angeles, Kern, Orange, Riverside, San Fernando Valley, San Bernardino, Ventura and throughout all of California and there is NO fee until you WIN!
We look forward to speaking with you today and helping you resolve your injury accident legal problems.
SE HABLA ESPAÑOL / SA ATIN PO ITO / FALAMOS PORTUGUÊS / 我們講普通話和廣東話
FREE CONSULTATION * NO FEE UNTIL YOU WIN !