Frequently Asked Questions - FAQs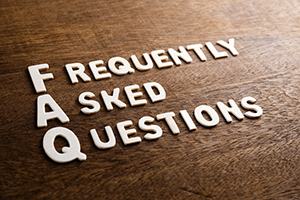 We know that many victims of accidents who have been involved in car, truck, motorcycle and other accidents resulting in injury and/or property damage, including total loss vehicles and diminished value (DV) claims, and premises liability claims (such as slip & fall and trip & fall accidents) have many frequently asked questions (FAQ).
We also know that many victims of such injury accidents prefer learning more about what to do (and sometimes what not to do) in this different FAQ - Frequently Asked Questions - format, rather than reading some long, boring instructive article.
Accordingly, for your convenience, to learn more about any of the listed topics, please simply click on the FAQs for any topic of interest below:
Our personal injury and wrongful death law offices provide FREE initial consultations and if we take your injury accident case we take it on a contingency fee basis which means that we only get paid when you WIN! You do not pay any fee unless and until you WIN!
If you were injured in any accident, please call our personal injury lawyers now at 1.866 INJURY 2 (or 1.866.465.8792) or contact us now for your absolutely FREE case consultation and evaluation. You will be very glad that you did!
Please do NOT wait because there are specific procedures and time deadlines to make claims and settle your case or file suit to comply with the California statute of limitations.
Please also click on the FAQ pages below that are of interest to you: