Client Reviews and Testimonials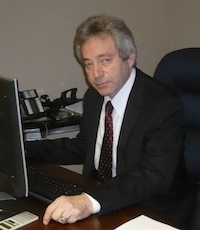 Click on any of Our Testimonial Pages of Interest
And here are just a few of our many Client Testimonials:
Premises Liability – Fall From Balcony – Hermosa Beach, L.A., Calif.
Two Million ($2,000,000.00) Dollar Settlement
I was hurt at the home of a "friend" in Hermosa Beach who refused to even tell me or my family if he had insurance to cover my hospital bill. I hired the Walch Law Office to represent me. They immediately took action... Read More
Tom P.
Encino, Los Angeles
Left Turn Car Accident in Encino
One Million ($1,000,000.00) Dollar Policy Limits Settlement for Retiree
I am thrilled with my attorneys at the Walch Law Corporation and give them my top recommendation. They just settled my car accident case for about one million dollars and worked it out so my net recovery is over $500,000.00! I received over 55% of the settlement after health care providers... Read More
G.H.
Porter Ranch, Los Angeles
Complex Regional Pain Syndrome (CRPS) Foot Injury - Sherman Oaks
Customer Recovers Over $400,000.00
When my foot was injured 3 years ago at a restaurant I had no idea that a serious condition known as "Complex Regional Pain Syndrome" would develop. My condition caused daily pain & discomfort, requiring lots of medical care, physical therapy & treatments but was extremely difficult to prove as a case. My main concern was getting the medical attention I needed while trusting an attorney to secure all my medical costs and future medical treatments.... Read More
Michelle R.
Sherman Oaks, L.A., California
Truck vs. Car Accident On Riverside (SR 91) Freeway, Anaheim
$250,000.00 Settlement For Injured Waitress
To Gary, Robert and the Team at Walch Law Corp:
The Walch Law Corp. has represented my family on car accidents, medical malpractice and now an 18 wheeler truck v. car collision. I would never consider using anyone but the competent team at the Walch Law Corp. They have been my lawyers since 2002 but more important I consider them to be my close friends. I have never... Read More
Forever grateful,
Marlene C.
Stanton, California
Hired By Insurance Adjuster To Handle His Own
Slip & Fall Injury Case In El Segundo, Calif.
$250,000.00 Settlement Plus All Workers Compensation Benefits!
Dear Gary,
I want to thank you for your excellent legal advice, hard work and terrific settlement. As you know, I was an insurance claims adjuster, hurt on the job (slip & fall accident at work in El Segundo, L.A.) and when the case I was adjusting against your law office settled, because I was so impressed with your work... Read More
Waylon C.
Downey, California
Car vs. Truck Collision – Sherman Oaks, Los Angeles
Self Employed Person Gets $150,000.00
I am so happy I hired the Walch law office to handle my injury claim and give it my very highest recommendation. I was injured in an auto collision, missed some time from work due to my injuries and then the other party's insurance company wrongfully delayed paying my claim... Read More
Elise S.
Calabasas, California
Inglewood Uninsured Motorist (UM) Car Accident
Recovered Over $100,000.00!
Thank you for your excellent legal services in recovering over $100,000.00 for me on my SUV vs. car accident uninsured motorist (UM) claim. I am very happy with the result and helpful service. My father previously used your firm and recommended you... Read More
Garth J.
Inglewood, California
Please click here to select any of our specific Testimonial Pages of interest