Spinal Cord Injury
FREE Spinal Cord Injury Case Consultation
1-866 INJURY 2
or
1-866-465-8792
Spinal Cord Injury Accident Lawyers - Experience You Can Trust!
Our spinal cord injury lawyers and law offices provide expert personal injury legal services for those who suffer any severe neck or back spinal cord injury accident, due to car, truck, motorcycle, pedestrian, fall, premise liability and other accidents in Los Angeles, the San Fernando Valley and throughout all of California.
When a serious spinal cord injury accident occurs to ones neck or back, it is normal for the victim, and the family of the victim, to fall into a state of shock and not know what to do. This initial period is often a very critical time in obtaining necessary medical care and legal assistance, including in preserving evidence to help the injured person and family obtain the monetary recovery necessary to fully compensate for all their injuries, medical expenses, loss of earnings and other damages. Many just do not know what to do, but our experienced personal injury accident attorneys and legal team can help you now. We even offer an absolutely FREE consultation and there is NO fee until we win.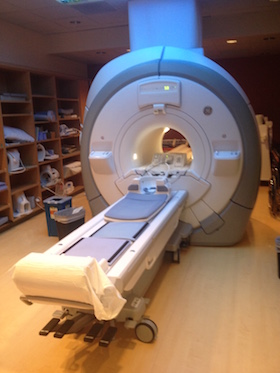 The spinal cord is very susceptible to serious injuries. The spinal cord is a long, thin, tube of nerves, tissue and cells that extends from the brain, down the neck to the low back. A spinal cord injury occurs when there is damage to the spinal cord from trauma, loss of its normal blood supply, or compression from tumor or infection. If you or someone you care about sustained a spinal cord injury in any car or other accident, please seek immediate medical care and contact us now for a FREE consultation.
Our office has more than 45 years experience handling spinal cord, brain, neck, back and other injury cases in Los Angeles, the San Fernando Valley, Ventura, Orange, San Bernardino and throughout all of California. We help injured victims obtain the medical care they need and the financial recovery they deserve. We offer a FREE consultation and there is NO fee on injury claims until you WIN!
Unlike some other parts of your body, the spinal cord does not have the ability to repair itself if it is damaged. Thus, immediate medical care is essential. There are approximately 10,000 new cases of spinal cord injury each year in the United States. For some reason they are most common in white males. Specifically, 80% of spinal cord injuries occur in males, and 2/3 occur in whites. Most injuries occur in patients 16–30 years of age.
The most common cause of spinal cord injury is trauma. Nearly half of the injuries are caused by motor vehicle accidents including car accidents, motorcycle accidents and truck collisions. Other types of trauma include the following:
Falls from heights;
Violence including assault and battery; and
Sporting injuries, such as while playing football, soccer and basketball
The symptoms of spinal cord injury depend on where the spinal cord is injured and whether or not the injury is complete or incomplete. In incomplete injuries, patients have some remaining function of their bodies below the level of injury, while in complete injuries they have no function below the level of injury.
Therefore, if you are suffering from any of these symptoms as a result of injury it is important to take immediate action:
Weakness or complete loss of muscle function
Loss of sensation in the body below the level of injury
Loss of control of the bowels and bladder
Loss of normal sexual function
Difficulty breathing, coughing or clearing secretions from your lungs
Pain or an intense stinging sensation caused by damage to the nerve fibers in your spinal cord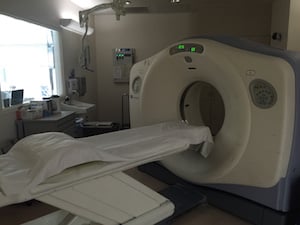 If you had an accident and suffer any of the above symptoms, call your doctor or 911 and our law offices for a FREE consultation.
We will fight to obtain the compensation that you deserve, including all damages allowed under California law for all spinal cord injuries suffered, such as the following
All past and future medical, hospital, physical therapy, psychological, dental and cosmetic charges, including for scar revisions when needed (often with no payment due until your case is resolved—ask our attorneys to explain);
All past and future loss of earnings and also all time lost at work, even if paid for it under sick leave, vacation time or other benefits as the responsible party should not benefit by the benefits you earned and may have used up;
Loss of enjoyment of life and activities you lost and missed out on;
All past and future pain, suffering, emotional distress and inconvenience;
And any and all other appropriate damages permitted under California law.
We will help you obtain the medical care you need and obtain the financial recovery that you deserve. We understand that spinal cord injuries can be very painful and traumatizing. Calling the right California personal injury attorney can help you obtain the justice you deserve.
For information about what others say about our firm, please see our Testimonial page.
As you can see from our Testimonials, we care about our clients and give them personal attention. Take the pressure off yourself and let someone experienced in handling such matters assist you. Call our offices now for a FREE consultation with an experienced injury attorney or any member of our legal team.
It's easy to contact us
There is NO charge for our initial consultation — it is absolutely FREE!
Over 45 years experience successfully handling thousands of personal injury & wrongful death accident cases in California!
If you had a spinal cord injury, our personal injury & wrongful death accident lawyers offer an absolutely FREE & CONFIDENTIAL case consultation and evaluation and we work on a contingency fee. That means there is NO fee until you WIN and then the fee comes out of the recovery usually paid by the other parties' insurance company and not out of your own pocket.
There are many easy ways to contact us 24/7:
Please call us Toll Free at 866 INJURY 2 or 866-465-8792 (after hours please dial "1")
You may also call us at 818-222-3400 (again, after hours, please dial "1")
Simply click here for our quick and easy contact form to tell us about your spinal cord injury or other injury accident.
Send us an email anytime to info@WalchLaw.com.
We offer FREE consultations and evaluations to those hurt in accidents in Los Angeles, Kern, Orange, Riverside, San Fernando Valley, San Bernardino, Ventura and throughout all of California and there is NO fee until you WIN!
We look forward to speaking with you today and helping you resolve your injury accident legal problems.
SE HABLA ESPAÑOL / SA ATIN PO ITO / FALAMOS PORTUGUÊS / 我們講普通話和廣東話
FREE CONSULTATION * NO FEE UNTIL YOU WIN !