Amputation Injury
FREE Amputation Injury Case Consultation
1-866 INJURY 2
or
1-866-465-8792
Amputation Injury Accident Lawyer in Los Angeles, Ventura, Orange, Riverside, San Bernardino and California
If you or anyone you care about suffered any amputation, please read this:
Amputations
Amputations are one of the worst and most serious injuries one can suffer in a catastrophic injury accident. Amputation in an accident is defined as "Traumatic amputation is the loss of a body part -- usually a finger, toe, arm, or leg -- that occurs as the result of an accident or injury." See Medline Plus. Amputations result from car accidents, motorcycle accidents, truck accidents and bicycle accidents, and also dog bite and product liability cases; and in addition to involving finger, toes, arms and legs, they sometimes also involve the loss of a hand or foot.
There are two (2) types of amputations:
Complete amputation – Some accidents cause a complete amputation where the entire body part is totally severed from the body. The severed body part, such as a finger or foot, sometimes can be reattached. In such cases it is very important to take proper care of the severed body part and the remaining body stump.
Partial amputation – Some accidents result in a partial amputation where some "soft-tissue connection" still remains. The partially severed body part may be able to be reattached depending on how severe the injury is and how the body part and body are cared for post partial amputation.
Some complications may result from amputations which include shock from excessive bleeding and infection.
It is very important to receive immediate and proper first aid then medical care. If you have an amputation injury or any serious injury, you should call 911 or get to the closest trauma center right away. You also should call us at 1.866 INJURY 2 or 818-222-3400 or simply click here to reach us 24/7 for a FREE consultation.
Why Should You use Our Amputation Injury Accident Attorneys
Amputations are horrific and require the best medical care and legal representation possible. Our amputation injury lawyers work closely with you to get you needed medical care, transportation to your doctors, medications and the best settlement possible to compensate you for your injuries and damages.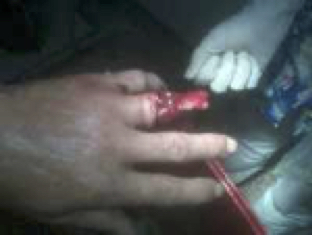 Our expert lawyers offer a FREE consultation & case evaluation; and our promise is NO fee unless and until you win and our fee is paid out of the recovery, not your pocket.
We handle cases all over Los Angeles, Ventura, Orange, San Bernardino and California. Our personal injury and wrongful death attorneys have handled serious injury accident cases, including amputation injury cases, including from motor vehicle accidents, motorcycle accidents and dog bites, for 40 years. Our lawyers have successfully handled thousands and thousands of serious personal injury & wrongful death accident cases; and our credentials include the following:
45 years' experience handling serious personal injury, wrongful death and amputation accident cases in Los Angeles, Ventura, Orange, Riverside and all over California
Over 98% success rate!
Over $100 million recovered for our clients
Immediate help with medical specialists and other medical care
Immediate help with transportation to and from health care providers
Immediate help with prescriptions and medications
Immediate help with monetary advances when appropriate because we know high medical bills, loss of income and other problems from amputation and other catastrophic injuries cause major financial problems for victims and their families
Immediate help with property damage repair, settlement and rental cars
FREE consultation and FREE case evaluation and NO fee until you win and our fee is only paid out of the recovery, not your own pocket
Call 1-866-INJURY 2 or 1-866-465-8792 to speak to an experienced lawyer or simply click here to use our 24/7 easy contact form
Selected PERSONAL INJURY ATTORNEY OF YEARS 2010 and 1014
Selected PERSONAL INJURY LAW FIRM OF YEARS 2011 and 2014
Selected to TOP LAWYERS IN CALIFORNIA (based on Highest in Ethical Standards Professional Excellence)
Past Chair of Westwood Bar Association Civil Litigation-Tort Section
Served as Arbitrator, Los Angeles Superior Court
Graduated UCLA School of Law, 1975
Graduated UCLA Summa cum laude (with highest honors)
Member in good standing of the California State Bar since 1975.
Objectives in Amputation Accident Injury Case
Our amputation accident injury lawyers and law offices understand how horrific an amputation injury can be so we work closely with you to get you the best medical care possible, advise you and answer your questions, and seek the maximum monetary recovery possible to compensate you for the following: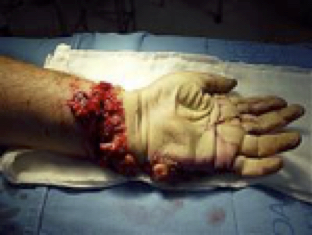 All hospital, ambulance and medical care, including medical specialists, surgery, scans (like MRI and CT Scans), and any prosthesis and equipment needed
All home nursing care and assistance
Transportation expenses to and from health care providers and if you need assistance getting to your medical appointments we can arrange transportation for you so you do not have to worry about how to get to and from your doctors and therapists.
All loss of earnings, income and profits
General damages for all pain, suffering, emotional distress and inconvenience
All loss of enjoyment of life activities
Punitive and exemplary damages if there is evidence of intentional, fraudulent or similar actions, such as drunk driving, that caused this incident
All property damages, rental, loss of use and diminution in value of damaged property
It's easy to contact us
There is NO charge for our initial consultation — it is absolutely FREE!
Over 45 years experience successfully handling thousands of personal injury & wrongful death accident cases in California!
If you had an amputation injury, our personal injury & wrongful death accident lawyers offer an absolutely FREE & CONFIDENTIAL case consultation and evaluation and we work on a contingency fee. That means there is NO fee until you WIN and then the fee comes out of the recovery usually paid by the other parties' insurance company and not out of your own pocket.
There are many easy ways to contact us 24/7:
Please call us Toll Free at 866 INJURY 2 or 866-465-8792 (after hours please dial "1")
You may also call us at 818-222-3400 (again, after hours, please dial "1")
Simply click here for our quick and easy contact form to tell us about your amputation injury or other injury accident.
Send us an email anytime to info@WalchLaw.com.
We offer FREE consultations and evaluations to those hurt in accidents in Los Angeles, Kern, Orange, Riverside, San Fernando Valley, San Bernardino, Ventura and throughout all of California and there is NO fee until you WIN!
We look forward to speaking with you today and helping you resolve your injury accident legal problems.
First Aid – Immediate Medical Care For Amputation Injuries
SE HABLA ESPAÑOL / SA ATIN PO ITO / FALAMOS PORTUGUÊS / 我們講普通話和廣東話
FREE CONSULTATION * NO FEE UNTIL YOU WIN !