First Aid – Immediate Medical Care for Amputation Injuries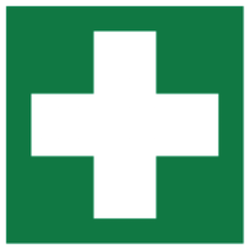 Amputation injury is a horrific injury with lifelong consequences requiring the best possible medical care and legal representation.
Traumatic amputation, that is injury from an accident or trauma, often involves severing from the body of the arm, hand, fingers, leg, foot and/or toes.
Once the amputation injury occurs, the most important thing is immediate medical care, often referred to as FIRST AID. We offer no medical advice, but simply share information we have researched to provide some general information. It certainly is no substitute for calling 911 and following specific advice for the particular situation. That said, the following are some general things to do and not do following an accident amputation:
First Aid for Amputation – What to do
Call 911 and/or get to the nearest trauma center as advised by 911 as the final result may depend on obtaining the best possible medical care.
See if the injured person is able to breathe properly.
Is the victim's airway open? If there is a breathing problem, start CPR or other breathing assistance.
Do your best to calm the injured person. Obviously amputation is a shocking, painful experience so anything possible to calm the victim is helpful.
Try to control bleeding at the site of the wound by applying direct pressure at the injury site. If possible, try to raise the site of the amputation to reduce blood pressure on the wound with resulting loss of blood which may be life threatening.
If the bleeding is so extreme to constitute a life threatening condition, then consider using a tourniquet or very tight bandage. Keep in mind cutting off blood flow may do more damage than good so watch this and only use it very carefully.
Keep the wound clean. Try to remove any foreign materials that might contaminate the injured area, if reasonably possible.
Secure all severed body parts. Keep the severed body parts with the injured person.
It is important to save the severed body part for the emergency medical responders and/or to take it to the trauma center hospital for possible reattachment.
Carefully wrap the severed amputated body part in a clean, damp cloth and then place in a clean, sealed plastic bag, if at all possible, and then place it in ice water.
The goal is to keep the severed body part cold and away from heat as keeping the amputated body part cold may keep it safe for reattachment for up to about 18 hours. If it is not kept cool, then it only may remain safe for reattachment for about four to six hours.
Do NOT place the severed body part directly in water unless it is protected by a plastic bag.
Do NOT place the severed body part directly on ice and do NOT use dry ice as that could cause frostbite injury to the severed body part.
Meanwhile, try to keep the victim warm and calm.
Try to prevent the victim from going into shock. Generally, subject to other instructions below, lay the victim flat, raise the victim's feet about twelve inches up, and the cover the victim with a blanket or any available clothing such as a jacket. However, do NOT put the victim in this otherwise suggested position if there is any injury or suspected injury to the victim's head, neck, back or leg, or it appears to make the victim not comfortable.
When the emergency bleeding is under control, then look for any other signs of serious injury that may require immediate care such as fractures, other cuts with significant bleeding, etc. Treat these other injuries accordingly until further emergency medical assistance arrives.
Always remain with the victim until emergency medical assistance arrives.
2. First Aid for Amputation – What not to do
Never forget that saving the victim's life is more important than the severed body part.
Do NOT overlook less obvious but other severe injuries, such as bleeding, that also require medical care.
Do NOT try to reattach the body part.
Do NOT try to push the severed body part back into its place.
Do NOT make any decision about whether the body part is too damaged or too small to reattach. Save the severed body part for the medical team to handle and to try to reattach.
Do NOT use a tourniquet unless it appears the loss of blood is life threatening because the entire limb may be damaged.
Legal Representation for Amputation Injury Accident
Traumatic amputation presents lifelong needs, from medical care including home assistance and prosthesis, vocational assistance, loss of income, transportation and future care.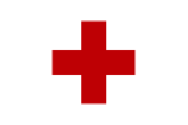 It is important to have experienced lawyers on your side. Insurance companies and large corporations have experienced attorneys, adjusters, investigators and huge resources on their side. Don't you think it wise to try to level the playing field and try to have your own advantage with experienced lawyers with resources on your side too?
There are many time deadlines and procedure rules to follow. Please do NOT try to do all of this by yourself; contact our attorneys now for a FREE consultation. And do not worry about fees since on amputation and other serious injury accident cases our legal team works on a contingency fee which means we only get paid if and when we win. Our fee comes from the recovery, NOT your pocket.
Please call us now at 1-866 INJURY 2 or 1-818-222-3400 (after hours, press "1"). Remember, our initial consultation is FREE!
You also may click here 24/7 or email us at info@WalchLaw.com to tell us about what happened.
Please contact us now – You will be very glad that you did.
It's easy to contact us
There is NO charge for our initial consultation — it is absolutely FREE!
Over 45 years experience successfully handling thousands of personal injury & wrongful death accident cases in California!
If you had an amputation injury, our personal injury & wrongful death accident lawyers offer an absolutely FREE & CONFIDENTIAL case consultation and evaluation and we work on a contingency fee. That means there is NO fee until you WIN and then the fee comes out of the recovery usually paid by the other parties' insurance company and not out of your own pocket.
There are many easy ways to contact us 24/7:
Please call us Toll Free at 866 INJURY 2 or 866-465-8792 (after hours please dial "1")
You may also call us at 818-222-3400 (again, after hours, please dial "1")
Simply click here for our quick and easy contact form to tell us about your amputation injury or other injury accident.
Send us an email anytime to info@WalchLaw.com.
We offer FREE consultations and evaluations to those hurt in accidents in Los Angeles, Kern, Orange, Riverside, San Fernando Valley, San Bernardino, Ventura and throughout all of California and there is NO fee until you WIN!
We look forward to speaking with you today and helping you resolve your injury accident legal problems.
First Aid – Immediate Medical Care For Amputation Injuries
SE HABLA ESPAÑOL / SA ATIN PO ITO / FALAMOS PORTUGUÊS / 我們講普通話和廣東話
FREE CONSULTATION * NO FEE UNTIL YOU WIN !