Shoulder Injury
FREE Shoulder Injury Case Consultation
1-866 INJURY 2
or
1-866-465-8792
Sustaining a shoulder injury can not only be extremely painful, but it can make your day to day living very difficult. When your shoulder is injured, you may not be able to work, play, or participate in activities you usually do. When your injury is caused by another person, that person must compensate you for these losses. You can receive this compensation by bring a personal injury claim against the person or party responsible for your shoulder injury.
If you or someone you care about sustained a shoulder injury in any type of accident, contact an experienced Woodland Hills shoulder injury attorney immediately. Our attorneys can help you understand the personal injury claim process so that you can get the financial recovery you deserve. We are ready and willing to help with your case and there is NO fee on injury claims until you WIN!
Experience in Handling Shoulder Injury Cases
When you are seeking compensation for your shoulder injury, you want an attorney that knows and understands all the details of shoulder personal injury cases. Our law office has more than 45 years of experience with shoulder injury cases as well as other types of injury cases throughout the Los Angeles area and California.
It's possible that your shoulder injury occurred as a result of a car or other vehicle collision, a slip and fall accident, a bike accident, or even a dog attack. No matter the cause of your injury, our attorneys will look at the details of your cause and work to maximize your compensation. We have recovered millions for our injured clients and will work just as hard on your case.
How We can Help— Los Angeles Shoulder Injury Attorney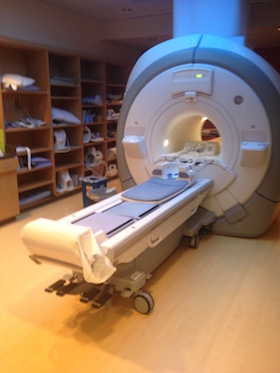 At Walch Law, we pride ourselves in providing personalized service in helping our injured clients. We can provide assistance by:
helping you obtain the proper medical care you need for your shoulder injury
fighting for the financial compensation you deserve for all your losses
helping to resolve property damage issues if your car, phone, watch, or camera was damaged in the accident that caused your injuries.
obtaining compensation for rental costs
assisting in getting cash advances if needed
Our Objective in Handling Shoulder Injury Cases
If you or a loved one has suffered a shoulder injury in, we can help you obtain the medical care you need and the financial recovery that you deserve. We care about our clients and give each case personalized attention. We handle cases in Los Angeles, the San Fernando Valley, Ventura, and throughout the state of California.
We understand that shoulder injuries can be very painful and disrupt your life, work, and hobbies. By calling the right Los Angeles shoulder injury attorney you can get the help you need to you obtain the justice you deserve. We can look over the details of your case and answer the questions you have about getting compensation for your shoulder injury! Call our offices today to schedule your FREE consultation with an experienced injury attorney or any member of our legal team!
It's easy to contact us
There is NO charge for our initial consultation — it is absolutely FREE!
Over 45 years experience successfully handling thousands of personal injury & wrongful death accident cases in California!
If you had a shoulder injury, our personal injury & wrongful death accident lawyers offer an absolutely FREE & CONFIDENTIAL case consultation and evaluation and we work on a contingency fee. That means there is NO fee until you WIN and then the fee comes out of the recovery usually paid by the other parties' insurance company and not out of your own pocket.
There are many easy ways to contact us 24/7:
Please call us Toll Free at 866 INJURY 2 or 866-465-8792 (after hours please dial "1")
You may also call us at 818-222-3400 (again, after hours, please dial "1")
Simply click here for our quick and easy contact form to tell us about your shoulder injury or other injury accident.
Send us an email anytime to info@WalchLaw.com.
We offer FREE consultations and evaluations to those hurt in accidents in Los Angeles, Kern, Orange, Riverside, San Fernando Valley, San Bernardino, Ventura and throughout all of California and there is NO fee until you WIN!
We look forward to speaking with you today and helping you resolve your injury accident legal problems.
Shoulder Injury Explained
Damages In Shoulder Injury
SE HABLA ESPAÑOL / SA ATIN PO ITO / FALAMOS PORTUGUÊS / 我們講普通話和廣東話
FREE CONSULTATION * NO FEE UNTIL YOU WIN !