Brain Injury
FREE Brain Injury Case Consultation
1-866 INJURY 2
or
1-866-465-8792
Brain Injury Accident Lawyers - Experience You Can Trust!
If you or someone you care about sustained a traumatic brain injury or concussion in any auto, truck, motorcycle or other accident in Los Angeles or anywhere in California, please contact our brain injury accident lawyers now for an absolutely FREE consultation.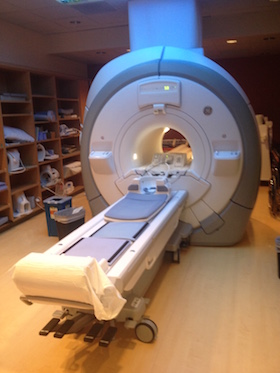 Our law office has more than 45 years experience handling very serious, catastrophic injury and wrongful death cases in Los Angeles, the San Fernando Valley, Ventura, Orange, San Bernardino and throughout all of California. We have successfully resolved thousands of serious injury accident cases, winning over 98% of our cases. We help injured victims obtain the medical care they need and the financial recovery they deserve, while providing attentive caring service to our clients. Our consultation is FREE and with our law offices there is NO fee on injury claims until you WIN!
Brain injury is a serious health problem in the United States. Each year, brain injuries contribute to a substantial number of deaths and permanent disability for persons under age 45. Recent data shows that approximately 1.7 million people in the United States sustain some brain injury each year.
Brain injuries are caused in many ways, including by car accidents, motorcycle accidents and from bumps, blows or jolts to the head or a penetrating head injury that disrupts the normal function of the brain. The severity of any brain injury may range from "mild," i.e., a brief change in mental status or consciousness, to "severe," i.e., an extended period of unconsciousness or amnesia after the injury. Some specific causes of brain injury include the following:
Direct Trauma– Where injury occurs when the skull strikes the ground or floor in a fall or strikes a steering wheel or windshield in a car accident. Although the skull may not be penetrated or fractured by these types of accidents, the forces imparted to the brain can cause the brain to collide against the inside of the intricate skull. When a moving head comes to a quick stop, the brain continues by its movement, striking the interior of the skull. This can cause bruising of the brain (a contusion) and bleeding (hemorrhage).
Indirect Trauma– Where there is no blunt trauma to the head, but the slightly movable brain is jostled by sudden or violent movement of the head. A common example of this is the rapid and repeated shaking of babies or severe whiplash movement in a car collision which leads to brain injury or death.
Diffuse Axonal Injury– Caused by severe sudden twists or torquing of the brain, as occurs in a sudden acceleration/deceleration – whiplash car accident. This motion can stretch, twist and damage the axonal fibers.
Brain injuries often are catastrophic. Therefore, if you are suffering from any of these symptoms it is important to take immediate action:
Spinal fluid coming out of the ears or nose, looking like thin, watery liquid;
Loss of consciousness, suspected concussion, severe dizziness or loss of balance;
Dilated eyes, loss of vision or change in vision, either improved or reduced;
Slow pulse, slow breathing, vomiting, headache, confusion, numbness or tingling sensations in any parts of the body.
If you had an accident and suffer any of the above symptoms, call your doctor or 911 and our law offices for a FREE consultation.
We will fight to obtain the compensation that you deserve, including all damages allowed under California law for all injuries suffered, such as the following: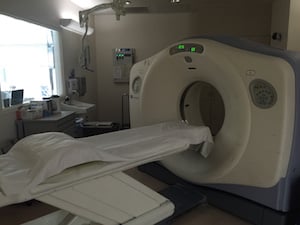 All past and future medical, hospital, physical therapy, psychological, dental and cosmetic charges, including for scar revisions when needed;
All past and future loss of earnings and also all time lost at work, even if paid for it under sick leave, vacation time or other benefits as the responsible party should not benefit by the benefits you earned and may have used up;
Loss of enjoyment of life and activities you lost and missed out on;
All past and future pain, suffering, emotional distress and inconvenience;
And any and all other appropriate damages permitted under California law.
We will help you obtain the medical care you need and obtain the financial recovery that you deserve. We understand that brain injuries can be very sad and traumatizing. Calling the right California personal injury attorney can help you obtain the justice you deserve.
For information about what others say about our firm, please see our Testimonial page.
Take the pressure off yourself and let someone experienced in handling such matters assist you. Call our offices now for a FREE consultation with an experienced injury attorney or any member of our legal team.
It's easy to contact us
There is NO charge for our initial consultation — it is absolutely FREE!
Over 45 years experience successfully handling thousands of personal injury & wrongful death accident cases in California!
If you had a brain injury, our personal injury & wrongful death accident lawyers offer an absolutely FREE & CONFIDENTIAL case consultation and evaluation and we work on a contingency fee. That means there is NO fee until you WIN and then the fee comes out of the recovery usually paid by the other parties' insurance company and not out of your own pocket.
There are many easy ways to contact us 24/7:
Please call us Toll Free at 866 INJURY 2 or 866-465-8792 (after hours please dial "1")
You may also call us at 818-222-3400 (again, after hours, please dial "1")
Simply click here for our quick and easy contact form to tell us about your brain injury or other injury accident.
Send us an email anytime to info@WalchLaw.com.
We offer FREE consultations and evaluations to those hurt in accidents in Los Angeles, Kern, Orange, Riverside, San Fernando Valley, San Bernardino, Ventura and throughout all of California and there is NO fee until you WIN!
We look forward to speaking with you today and helping you resolve your injury accident legal problems.
SE HABLA ESPAÑOL / SA ATIN PO ITO / FALAMOS PORTUGUÊS / 我們講普通話和廣東話
FREE CONSULTATION * NO FEE UNTIL YOU WIN !