Fracture Injury
FREE Fracture Injury Case Consultation
1-866 INJURY 2
or
1-866-465-8792
Fracture Injury Accident Lawyers - Experience You Can Trust!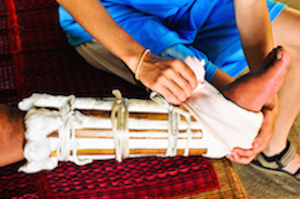 If you or someone you care about sustained a bone fracture, which is often called a broken bone or cracked bone, in any car, truck, motorcycle or other accident, please contact us now for an absolutely FREE consultation. We have over 45 years experience and have successfully resolved thousands of injury accident cases. Our initial consultation and case evaluation is FREE; and there is NO fee on injury accident claims until you WIN! Our bone fracture injury attorneys and law offices want to make sure that you receive every dollar to which you are entitled! Please call us now at 1-866 INJURY 2 or 818-222-3400 (after hours, please press "1").
Experience
Our office has over 45 years of experience handling bone fracture cases in Los Angeles, the San Fernando Valley, Ventura, Orange, San Bernardino and throughout California.
Services
We help injured victims obtain the medical care they need and the financial recovery they deserve. We have successfully resolved thousands of injury claims (from many causes including car and motorcycle accidents, falls, fatalities and wrongful death), recovering many millions of dollars for our clients. The consultation is FREE and there is NO fee on injury claims until you WIN!
Fracture is one of the most common types of injury many people suffer at least once during their lifetime. Age plays a great role in fractures, since as one gets older bones fracture more easily and healing time is extended. A large number of car accidents result in broken bones and serious fractures. In fact, broken bones that result from auto accidents are often more severe than fractures from simple falls or other incidents.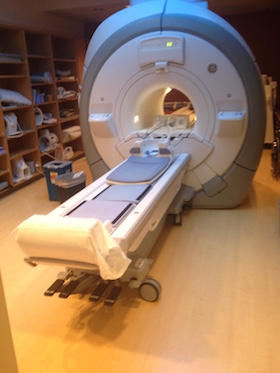 A bone fracture is a medical condition in which a bone is cracked or broken. Many fractures result from high force impact or stress such as car collisions, falls and sports injuries. Bone fractures also develop from medical conditions that weaken bones, such as osteoporosis, certain types of cancer or osteogenesis imperfecta (brittle bone disease).
Fractures occur when bones cannot withstand certain outside forces. Fracture, break or crack all mean the same thing. One term is no better or worse than another. The integrity of the bone has been lost and the bone structure fails. Broken bones hurt and can cause great pain for a variety of reasons, including:
The nerve endings that surround bones contain pain fibers and these fibers become irritated when the bone is broken or bruised;
Broken bones bleed, and the blood and associated swelling (edema) causes pain;
Muscles that surround the injured area may go into spasm when they try to hold the broken bone fragments in place, and these spasms cause further pain.
Often a fracture is easy to detect because there is obvious deformity with pain. However, at times it is not easily diagnosed. It is important for the physician to take a history of the injury to decide what other potential problems might exist. Moreover, fractures don't always occur in isolation, and there may be associated injuries that also need to be addressed. A broken bone can be a very painful experience, one that a majority of people have gone through in their lives. Each broken bone is not the same and is treated differently. There are many different types of broken bones with their own unique characteristics:
In a closed fracture, the skin is intact. A simple or closed fracture is quite common and probably the easiest to treat. A simple fracture is a break in the bone that does not pierce the skin.
An open or compound fracture involves wounds that have broken through the skin and may expose the bone to contamination. Open fractures carry a higher risk of infection, require antibiotics and usually surgical treatment (debridement), to remove dirt, contamination and dead tissue
A simple fracture occurs along only one line. It splits the bone into two pieces.
A comminuted fracture occurs when the bone splits into multiple pieces.
A compression fracture occurs when the front portion of a vertebra in the spine collapses due to a car accident, fall or osteoporosis, or a combination of these factors
Fractures can often be catastrophic. Therefore, if you believe you suffered a bone fracture and are suffering from any of these following symptoms it is important to take immediate action:
Local pain
Local bleeding
Local swelling
Paralysis
Deformity or dislocation
Numbness
Damages in Bone Fracture Cases
We will fight to obtain the compensation that you deserve, including all damages allowed under California law for bone fractures and any other injuries suffered, such as the following: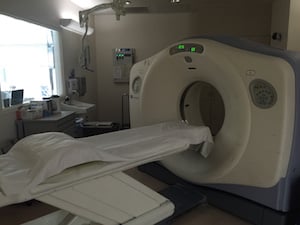 All past and future medical, hospital, physical therapy, psychological, dental and cosmetic charges, including for scar revisions when needed (often with no payment due until your case is resolved--ask our attorneys to explain);
All past and future loss of earnings and also all time lost at work, even if paid for it under sick leave, vacation time or other benefits as the responsible party should not benefit by the benefits you earned and may have used up;
Loss of enjoyment of life and activities you lost and missed out on;
All past and future pain, suffering, emotional distress and inconvenience;
And any and all other appropriate damages permitted under California law.
Our Objective in Handling Bone Fracture Cases
If you or anyone you care about suffered a bone fracture in Los Angeles, the San Fernando Valley or any where in California, we will help you obtain the medical care you need and obtain the financial recovery that you deserve. We understand that bone fractures can be very painful and traumatizing. Calling the right California personal injury attorney can help you obtain the justice you deserve. For information about what others say about our firm, please see our Testimonial page. As you can see from our Testimonials, we care about our clients and give them personal attention. Take the pressure off yourself and let someone experienced in handling such matters assist you. Call our offices now for a FREE consultation with an experienced injury attorney or any member of our legal team.
It's easy to contact us
There is NO charge for our initial consultation — it is absolutely FREE!
Over 45 years experience successfully handling thousands of personal injury & wrongful death accident cases in California!
If you had a fracture injury, our personal injury & wrongful death accident lawyers offer an absolutely FREE & CONFIDENTIAL case consultation and evaluation and we work on a contingency fee. That means there is NO fee until you WIN and then the fee comes out of the recovery usually paid by the other parties' insurance company and not out of your own pocket.
There are many easy ways to contact us 24/7:
Please call us Toll Free at 866 INJURY 2 or 866-465-8792 (after hours please dial "1")
You may also call us at 818-222-3400 (again, after hours, please dial "1")
Simply click here for our quick and easy contact form to tell us about your fracture injury or other injury accident.
Send us an email anytime to info@WalchLaw.com.
We offer FREE consultations and evaluations to those hurt in accidents in Los Angeles, Kern, Orange, Riverside, San Fernando Valley, San Bernardino, Ventura and throughout all of California and there is NO fee until you WIN!
We look forward to speaking with you today and helping you resolve your injury accident legal problems.
SE HABLA ESPAÑOL / SA ATIN PO ITO / FALAMOS PORTUGUÊS / 我們講普通話和廣東話
FREE CONSULTATION * NO FEE UNTIL YOU WIN !