Monsanto Roundup Lawsuits: What You Need to Know
Monsanto's Roundup, a commonly used herbicide containing glyphosate, has found itself at the center of legal controversies due to its alleged association with non-Hodgkin lymphoma and other health issues. If you or a loved one has been exposed to Roundup and are concerned about the potential risks, you should get in touch with the best Monsanto Roundup attorney in Los Angeles to recover maximum compensation.
Decoding the Legal Battle Against Monsanto's Roundup in Los Angeles
Monsanto, now owned by Bayer, has faced a wave of lawsuits claiming that exposure to Roundup's active ingredient, glyphosate, is linked to the development of non-Hodgkin lymphoma. These lawsuits allege that Monsanto failed to adequately warn users about the potential health risks associated with their product. If you are considering a Roundup lawsuit, you should speak to the best Monsanto Roundup lawsuit lawyer in Los Angeles.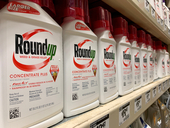 Health Risks and Causation
To pursue a Roundup lawsuit successfully, your attorney will need to establish a connection between glyphosate exposure and the health issue in question, such as non-Hodgkin lymphoma. The best Los Angeles Roundup attorney will use medical evidence and expert testimony to prove causation.
Multiple Lawsuits
Roundup-related lawsuits have been filed by numerous individuals who believe their health issues are a result of glyphosate exposure. These cases are often consolidated in multidistrict litigation (MDL) or class-action lawsuits to streamline the legal process.
Damages and Compensation
If you or your loved one has suffered health issues due to Roundup exposure, you may be eligible for compensation. This can include medical expenses, lost income, pain and suffering, and, in some cases, punitive damages.
Statute of Limitations
Generally, the statute of limitations for personal injury claims in California, including those related to exposure to harmful products like Roundup, is two years from the date of injury or from the date when the injury was discovered or reasonably should have been discovered.
However, you should consult with the best Los Angeles Roundup law firm to get precise information related to your case.
How Our Roundup Lawyers will Maximize Your Settlement
Our personal injury lawyers are dedicated to maximizing your settlement and ensuring you receive the compensation you deserve for the harm caused by the exposure. We will work tirelessly to achieve the best possible outcome for you:
Thorough Case Evaluation: We will conduct a comprehensive evaluation of your case to understand the extent of your exposure, resulting health issues, and financial losses incurred.
Expert Witnesses: We will collaborate with expert witnesses, such as medical professionals and scientists, to establish a strong link between Roundup exposure and your health condition.
Gathering Strong Evidence: We will collect compelling evidence, including medical records, work history, and any other relevant documents to support your claim.
Causation Argument: We will present a persuasive argument demonstrating that your health issues were caused by Roundup exposure.
Class Action or Individual Lawsuit: Depending on your situation, we will advise you on whether to pursue an individual lawsuit or join a class-action lawsuit. Our goal is to maximize your potential recovery.
Trial Expertise: If a fair settlement cannot be reached through negotiations, our trial-ready attorneys will take your case to court, ensuring that your rights and interests are protected.
Legal Help is Here from the Best Los Angeles Roundup Law Firm
The experienced Monsanto Roundup injury attorneys at Walch Law specialize in a wide range of practice areas, including personal injury, wrongful death, medical malpractice, and more. We understand that every Roundup injury and illness case is unique, and we approach each one with a personalized strategy customized to your specific circumstances. To request your free, no-obligations consultation, call us at 866-465-8792 or complete this online form.