Taxotere Injuries
Lawyers who can help you with your Taxotere Injury or Wrongful Death Case
How to get Compensated for your Taxotere Injury
Taxotere Claim and Case Information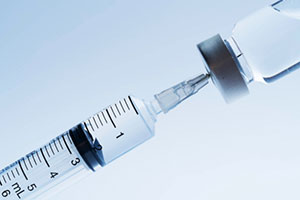 If you or a loved one has been injured due to use of Taxotere (an anti-cancer chemotherapy drug), reach out to our experienced Woodland Hills Taxotere injury attorneys who can help you get the compensation you deserve for your injuries. Our personal injury lawyers assist Taxotere injury victims all over California and the United States. We have over 45 years experience, we have won thousands of injury cases and our consultation and case evaluation are absolutely FREE! It is so easy to contact us -- Please contact us now.
What is Taxotere?
Taxotere is a chemotherapy drug used to fight cancer. Taxotere has been used to treat patients with many different types of cancers, such as:
Breast Cancer
Lung Cancer
Stomach Cancer
Prostate Cancer
Head and Neck Cancer
How Taxotere is Made?
Taxotere is considered a plant alkaloid. What this means is that the ingredients used to create Taxotere are found in plants. Plant Alkaloids used in the making of Taxotere include:
Vinca Alkaloids, from periwinkle plants
Taxanes, made from Pacific Yew Tree bark
Podophyllotoxins, taken from May apple plants, and
Camptothecan analogs, from Asian happy trees
The reason these plant alkaloids are used to make this chemotherapy drug is because they are able to attack cells during cell division.
How Taxotere is Used
When a person has cancerous cells in their body it is a result of abnormal cell division. Generally, cells divide and then stop their division when they encounter other similar cells. The problem with cancer cells is that they do not stop dividing; they continue to divide and spread resulting in cancerous tumors in the body.
When Taxotere chemotherapy is given to a patient, it is done so through an IV that slowly drips the medicine into the patient's veins. The purpose of using chemotherapy drugs like Taxotere is to stop cancerous cells from dividing. The advantage of using Taxotere is that it can attack cells when they begin dividing. However, the trouble with Taxotere and some other chemotherapy drugs is that both cancerous cells and normal cells are attacked which causes side effects such as hair loss, bowel problems, mouth sores, nausea and low blood counts.
Harmful Effects of Taxotere
While effects of using Taxotere such as those mentioned above are common, there have also been serious side effect to using this chemotherapy drug. Some of these more harmful side effects include:
- Serious allergic reactions
- Fluid retention
- Nausea and diarrhea
- Numbness in limbs
- Extreme fatigue
These side effects can be very painful and leave a person feeling very sick and weak. Some side effects require extra medical attention.
Hair Loss – Alopecia from Taxotere
In addition to these side effects, Taxotere has been found to cause many patients permanent hair loss. This condition is known as Alopecia. Alopecia not only causes hair loss from a person's head, but also results in hair loss from the entire body, including eyebrows and eyelashes. The awful social and emotional injuries from such side effects are horrific and obvious.
Alopecia is a permanent condition and, currently, there is no cure. Though many patients using chemotherapy drugs understand that temporary hair loss can occur, permanent hair loss is a different story. A person's hair can be a meaningful part of their identity. While this side effect may not cause physical pain, it can be very traumatic to discover your hair loss is permanent and can take a lasting emotional toll on victims of Alopecia.
Mass Torts and Taxotere Litigation
When a product such as Taxotere is defective and causes harm to users, it is referred to as a mass tort. This is because with mass torts there are generally many plaintiffs who are involved in litigation against the company responsible. Many patients and former patients who have Alopecia due to the use of Taxotere are now taking action to bring claims against the makers of the drug, Sanofi-Aventis, Inc.
Sanofi-Aventis, Inc is a large pharmaceutical drug company that was responsible for the development, testing and distripution of Taxotere. The litigation against Sanofi-Aventis centers on a devastating fact: Sanofi-Aventis knew Taxotere could cause permanent hair loss and yet failed to warn patients about this terrible side effect. Another particularly troubling fact is that Sanofi-Aventis did warn patients using the drug in other countries worldwide, but incredulously never gave the warning to patients in the United States.
As a result, patients in Woodland Hills, Los Angeles and throughout the country used Taxotere treatment without knowing that permanent hair loss could occur. They would like answers as to why they were not warned about this harmful effect and to get compensation for their losses. Had these victims of Taxotere been aware of this particular risk, they may have been given the opportunity to choose another type of chemotherapy drug.
Many patients who are suffering from Alopecia, especially women who used the drug for breast cancer and other cancer treatment, are now filing claims against Sanofi-Aventis to get financial compensation for their permanent hair loss and other injuries they have suffered due to the use of Taxotere.
A victim of a Taxotere injury, who now has Alopecia, could be entitled to substantial money damages for the negative impact the drug has had on their quality of life and emotional distress they have suffered as a result of using this drug.
Talk to a Woodland Hills Taxotere Hair Loss Injury Attorney
If you or a loved one has suffered permanent hair loss as well as the myriad of other mental and emotional injuries that result from permanent hair loss, you deserve compensation for your injuries. Going up against a large corporation can feel daunting, but by contacting the right Taxotere injury attorney, you can let them do the fighting for you. No one should have to experience the taxing mental, emotional and physical effects of permanent hair loss or other injuries because they took a medicine without a clear and proper warning.
At Walch Law, our skilled Woodland Hills Injury attorneys have years of experience handling all types of personal injury cases, and we have the required resources and work with top experts and attorneys to be successful and win Taxotere and mass tort cases all over Los Angeles, California and the country against large corporations and their insurance companies. We will use our knowledge and experience to represent you and prosecute your claim so you can get the justice and financial recovery that you deserve.
We offer FREE initial case consultations—we can sit down and answer your Taxotere litigation questions and discuss your options. Contact us today to set up your FREE consultation by calling us at 866-INJURY2 (866-465-8792) and after hours please dial "1" or by filling out our easy online contact sheet.