Electrocution and Electric Shock Accident
FREE Electrocution and Electric Shock Accident Case Consultation
1-866 INJURY 2
or
1-866-465-8792
Electrocution and Electricity Shock Accident Injury Lawyers - Experience You Can Trust!
Electrocution & Electricity Injury Accidents
Electrocution & Electrical Shock Injury Attorneys in Los Angeles, San Fernando Valley and California
Electrocution is death by electric shock, but is commonly used to include any injuries caused by bodily contact with electricity. We shall refer to all electrical injuries, including electrical shocks, wrongful death and burns caused by electricity, as electrocution or electric shock injuries.
If you or someone you care about has been injured due to electrocution, electricity or any other cause, please contact us now for an absolutely FREE consultation.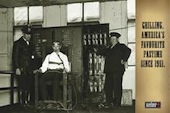 Injuries Caused by Electrocution & Electric Shock
Electrocution injuries cause many different types of wounds and sometimes even death. When someone is injured so badly that death results it is commonly referred to as wrongful death. According to the National Institutes of Health, approximately 1,000 people are killed in the United States each year due to electrocution. Typical injuries resulting from electrocution ands electrical shocks include the following: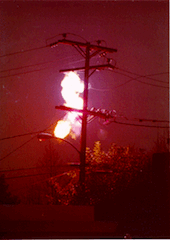 Cardiac arrest from the effect of electricity on one's heart
Burns, including severe burns to the skin and tissue under the skin
Nerves and tissue maybe damaged from electrical currents
Spinal cord injury resulting from the electric current passing from hand to hand, through one's body, and also because victims of electrocution are often thrown off ladders and/or great distances, causing trauma to one's body.
Fractures from being thrown or falling off ladders
Delayed spinal cord problems
Peripheral nerve damage
Respiratory arrest and other breathing problems. While lungs are resistant to electrical current due to their poor ability to conduct electrical current, they may be injured when electrical current passes through one's chest or through the part of the brain that regulates breathing
Kidney damage and muscle injuries from the electrical current
Eardrums (tympanic membranes) are often ruptured
Cataracts may appear months later in 6% of electrocution cases, with greater frequency when the electricity's contact is closer to one's head
Loss of consciousness
Amnesia
Confusion
Seizures
Psychiatric and psychological problems, including depression, anxiety and aggression
Factors That Determine Severity of Electrical Shock Injury
There are many different factors that determine how severe the electrocution injury may be, including the following:
The type of electrical current
The amount of voltage
The length of time one's body is in contact with the electrical current
The actual pathway the electrical current takes through one's body
The actual type of circuit
The victim's state of health
How quickly help arrives
Any electrical current may cause injury and burn. Death may occur from any electrical shock that carries sufficient current to stop one's heart. Smaller currents may trigger fibrillation (which is often defined as an irregular and uncoordinated contraction of the cardiac muscle) in the heart which is often reversible via the use of a defibrillator, while larger currents may cause death or permanent injury by burns and cellular damage.
Causes of Electrocution and Electric Shock & Preventative Measures
Unfortunately, the human body conducts electricity, making it susceptible to serious injuries, including burns, and wrongful death. Fortunately, there are steps one can take to prevent electrical shock injury and we invite you to see our web page on causes of electrocution and electric shock & preventative measures.
Damages From Electrocution & Electrical Shock Injuries
For detailed information for damages allowed for electrocution and electric shock injuries under California law, please see our web page on damages.
Helpful Resources on Electrocution and Electrical Shock Injury
It's easy to contact us
There is NO charge for our initial consultation — it is absolutely FREE!
Over 45 years experience successfully handling thousands of personal injury & wrongful death accident cases in California!
If you had an electrocution accident, our personal injury & wrongful death accident lawyers offer an absolutely FREE & CONFIDENTIAL case consultation and evaluation and we work on a contingency fee. That means there is NO fee until you WIN and then the fee comes out of the recovery usually paid by the other parties' insurance company and not out of your own pocket.
There are many easy ways to contact us 24/7:
Please call us Toll Free at 866 INJURY 2 or 866-465-8792 (after hours please dial "1")
You may also call us at 818-222-3400 (again, after hours, please dial "1")
Simply click here for our quick and easy contact form to tell us about your electric shock accident or other injury accident.
Send us an email anytime to info@WalchLaw.com.
We offer FREE consultations and evaluations to those hurt in accidents in Los Angeles, Kern, Orange, Riverside, San Fernando Valley, San Bernardino, Ventura and throughout all of California and there is NO fee until you WIN!
We look forward to speaking with you today and helping you resolve your injury accident legal problems.
Causes of Electrocution and Electrical Shock Accident & Prevention
Damages from Electrocution and Electrical Shock Accident
SE HABLA ESPAÑOL / SA ATIN PO ITO / FALAMOS PORTUGUÊS / 我們講普通話和廣東話
FREE CONSULTATION * NO FEE UNTIL YOU WIN !