Roundup Exposure And Non-Hodgkin Lymphoma: What's The Connection?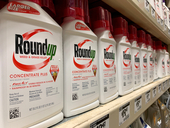 In recent years, concerns have arisen about the potential link between Roundup, a widely used herbicide containing the active ingredient glyphosate, and the development of non-Hodgkin lymphoma (NHL). If you or someone you love was exposed to Roundup and subsequently diagnosed with non-Hodgkin lymphoma, you should consult with the best Monsanto Roundup attorney in Los Angeles.
Controversy Surrounding Roundup and Cancer
Roundup is an herbicide produced by Monsanto, now owned by Bayer. It has been a staple in agriculture, gardening, and landscaping for decades due to its effectiveness in weed control. Glyphosate, the key ingredient in Roundup, is designed to kill a wide range of plants and weeds.
The controversy surrounding Roundup started when studies and reports suggested a potential link between glyphosate exposure and an increased risk of developing non-Hodgkin lymphoma. This type of cancer affects the lymphatic system, which is a vital part of the immune system.
Factors Connecting Glyphosate and Cancer
Numerous studies have been conducted to investigate the connection between Roundup exposure and NHL. While results have been mixed, several studies have shown a concerning association. The International Agency for Research on Cancer (IARC), a part of the World Health Organization (WHO), classified glyphosate as "probably carcinogenic to humans" in 2015.
A landmark case in the US in 2018 resulted in a jury awarding significant damages to a plaintiff who claimed that Roundup exposure was responsible for their NHL. Monsanto has faced accusations of failing to provide adequate warnings about the potential risks of glyphosate exposure fueling numerous legal actions against the company.
Legal Implications of Damage Caused by Roundup
The potential link between Roundup and NHL has led to a wave of lawsuits. Plaintiffs allege that Monsanto knew about the risks associated with glyphosate but failed to adequately inform the public and regulators. The legal actions aim to hold Monsanto accountable for the harm caused to those who used the product and developed NHL. Victims should consult with the best Monsanto Roundup lawsuit lawyer in Los Angeles to file a lawsuit and recover compensation.
The best Los Angeles Roundup attorney will help you obtain compensation for:
Medical Expenses
Pain and Suffering
Lost Wages
Future Medical Costs
Diminished Quality of Life
Wrongful Death Damages (if applicable)
Punitive Damages (in certain cases)
Why Choose Our Attorneys for Your Roundup Claim?
We are the best Los Angeles Roundup law firm for the following reasons:
Extensive Experience in Personal Injury Law
Proven Track Record of Success
Dedicated Legal Team
Personalized Legal Strategies
Strong Negotiators
Trial-Ready Attorneys
Client-Centered Approach
Transparent and Accessible
No Upfront Costs
Compassionate Support
In-Depth Knowledge of Roundup Cases
Types of Experts We May Hire to Bolster Your Roundup Injury Claim
As a leading law firm for Roundup cases, we might hire the services of one or more of these experts for building a strong claim:
Medical Experts
Toxicology Experts
Epidemiologists
Oncologists
Pathologists
Pharmacologists
Agricultural Experts
Environmental Scientists
Product Liability Experts
Expert Witnesses
Legal Experts
Choose the best Los Angeles Roundup lawyer with a Track Record of Huge Settlements and Verdicts
The experienced Monsanto Roundup injury lawyers at Walch Law have the resources, skills, knowledge, and tenacity to bolster your claim and fight for your rights. Our attorneys will engage with Monsanto and other responsible parties to obtain a fair settlement on your behalf. Schedule your free case review with our lawyers today. Call us at 866-465-8792 or contact us online.