General Immigration Information
FREE Immigration Case Consultation
1-866 INJURY 2
or
1-866-465-8792
Experienced Immigration Lawyer Helping With Citizenship, Green Cards, Immigration Reform, Visas, Permanent Residency and More
"Helping our clients reach their ultimate American Dream"
We understand the trials and tribulations that one faces while going through the Immigration process. Let us help you make this process as smooth and easy as possible and provide you with the means to reach YOUR American Dream!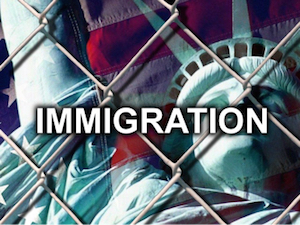 Due to many requests for assistance with immigration cases, including assistance with citizenship, green cards, visas, permanent residency and immigration reform, we have associated a very experienced attorney to assist you with any immigration needs that your family, friends and you may have.
We are happy to offer FREE consultations, so just call us now at 818-222-3400 or toll free at 866-465-8792 or simply click here for a FREE and CONFIDENTIAL consultation.
The following are the immigration practice areas with which we are able to assist your family, friends and you:
Naturalization and Citizenship
Green Cards
Marriage Based Status
Family Based Status
Temporary Visas
Permanent Residency
Employment Based Immigration
Immigration Reform -Obama Executive Order
Asylum
Immigration Statistics
Here are some interesting statistics from the Pew Research Center regarding unauthorized immigrants in the U.S. in 2012:
There were 11.2 million unauthorized immigrants in the U.S. in 2012.
Mexicans make up about half of all unauthorized immigrants (52%), though their numbers have been declining.
Six states alone account for 60% of unauthorized immigrants. These six states are California, Texas, Florida, New York, New Jersey and Illinois.
Unauthorized Immigrants make up 5.1 % of the U.S. labor force.
About 7% of K-12 students have at least one unauthorized immigrant parent.
Contact Us Today to Avoid Delay
It is easy to reach us for a FREE confidential consultation with an experienced Immigration Lawyer:
Call us:

Local: 818-222-3400 (after hours, please press 1)
Toll Free: 866-465-8792 (after hours, please press 1)

Email us at info@WalchLaw.com
Simply fill-out our confidential Contact Form to tell us about your case so that an experienced Immigration attorney may review your case and discuss it with you at NO charge!
We represent those in need of immigration assistance throughout Los Angeles, the San Fernando Valley, Orange, Riverside, San Bernardino, Ventura and all of California.
We look forward to hearing from you and remember with our immigration lawyers there is NO CHARGE for our initial confidential consultation – it is absolutely FREE.
We want to help you and start the process now to get you in front of the line, not be put off to the following year due to quotas and/or other reasons we can explain, so it's best for you if you contact us TODAY! You will be glad that you did.