Immigration Reform
FREE Immigration Reform Case Consultation
1.866 INJURY 2
or
1.866.465.8792
The OBAMA EXECUTIVE ORDER: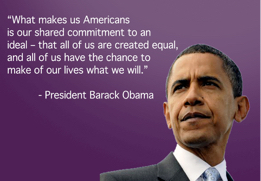 On November 20, 2014, the President announced a series of executive actions on Immigration. This new executive order will allow approximately 11 million immigrants around the United States to apply for temporary residency and work permits.
These initiatives on immigration include the following:
Expanding the population eligible for the Deferred Action for Childhood Arrivals program (DACA)
The Deferred Action for Parents of Americans and Lawful Permanent Residents program (DAPA)
SPECIAL UPDATE FROM THE UNITED STATES CITIZENSHIP AND IMMIGRATION SERVICES
Update: Due to a federal court order, USCIS will not begin accepting requests for the expansion of DACA on February 18, 2015, as originally planned and has suspended implementation of the Deferred Action for Parents of Americans and Lawful Permanent Residents. The court's temporary injunction, issued February 16, 2015, does not affect the existing DACA. Individuals may continue to come forward and request an initial grant of DACA or renewal of DACA under the original guidelines.
If you are interested in either DACA or DAPA, please click here to CONTACT US now.
We offer an absolutely FREE & confidential consultation
There are many easy ways to contact us:
Please call us:

Local: 818.222.3400 (after hours please dial 1)
Toll Free: 866.465.8792 (again after hours please dial 1)

Send us an email at info@WalchLaw.com
There is NO charge for our initial consultation – it is absolutely FREE and confidential!
We look forward to speaking with you and helping you resolve your immigration legal problems.
Client Reviews
You guys did a great job in settling my case! Hope you all do well and prosper. Thank you for a job well done.
Jackie C.
We had two prior attorneys who were unable to settle our car accident case. We then hired Gary and Robert Walch and they not only got us both great settlements, but personally spent time with us explaining everything clearly. We couldn't be happier. Thank you!
A.M. and M.A.
Dear Gary, I just want to thank you for working so hard on my case! I know at times we were a bit difficult, but you did a great job. I thank you and your son for good results. I will pass your number on to any one that I run across who may need a PI attorney! I send you warm regards
Julie B.
Dear Gary, I just wanted to tell you how much I appreciate all your efforts on my behalf. The car accident was a very traumatizing experience for me. But knowing that I could trust you and your son, Robert, helped alleviate my fears and worries.
Carmella C.
Thank you for all of your hard work and thank you for making it so easy over e-mail for me. I'm a busy working mom of an Autistic 5 year old son and you guys were great. I will definitely recommend your services to family and friends.
Edna G.