Immigration Reform
FREE Immigration Reform Case Consultation
1-866 INJURY 2
or
1-866-465-8792
The Obama Executive Order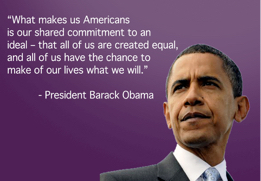 On November 20, 2014, the President announced a series of executive actions on Immigration. This new executive order will allow approximately 11 million immigrants around the United States to apply for temporary residency and work permits.
These initiatives on immigration include the following:
Expanding the population eligible for the Deferred Action for Childhood Arrivals program (DACA)
The Deferred Action for Parents of Americans and Lawful Permanent Residents program (DAPA)
Special Update From the United States Citizenship and Immigration Services
Update: Due to a federal court order, USCIS will not begin accepting requests for the expansion of DACA on February 18, 2015, as originally planned and has suspended implementation of the Deferred Action for Parents of Americans and Lawful Permanent Residents. The court's temporary injunction, issued February 16, 2015, does not affect the existing DACA. Individuals may continue to come forward and request an initial grant of DACA or renewal of DACA under the original guidelines.
If you are interested in either DACA or DAPA, please click here to CONTACT US now.
We offer an absolutely FREE & confidential consultation There are many easy ways to contact us:
Please call us:

Local: 818-222-3400 (after hours please dial 1)
Toll Free: 866-465-8792 (again after hours please dial 1)

Send us an email at info@WalchLaw.com
There is NO charge for our initial consultation – it is absolutely FREE and confidential!
We look forward to speaking with you and helping you resolve your immigration legal problems.