How to Find an Experienced Immigration Attorney
FREE Immigration Case Consultation
1-866 INJURY 2
or
1-866-465-8792
United States, California and Los Angeles Immigration Lawyer Here to Help You!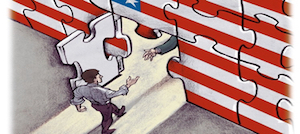 Over the years, Immigration has had an enormous impact on many aspects of life in the United States. In 2013, according to the Migration Policy Institute, the number of immigrants living in the United States reached an all time high of approximately 41.3 million. These immigrants include the following:
How To Find An Experienced Immigration Attorney
legal permanent residents,
refugees,
asylees,
international students,
naturalized citizens,
unauthorized immigrants and
temporary visa holders.
Immigration law is in constant change; this is why it is important that you receive expert legal advice and are properly represented by an experienced immigration attorney! We are here to help with the immigration needs and questions that your family, friends, spouse, fiancé and you may have.
You should call our experienced immigration lawyer now for an absolutely FREE & CONFIDENTIAL COURTESY CONSULTATION. We sincerely would like to help your family and you; and we are happy to offer you a FREE consultation, so just call us now at 818-222-3400 or toll free at 866-465-8792 or simply click here to try our FREE 24/7 contact us box for a FREE and CONFIDENTIAL immigration consultation.
There are many immigration rules, forms and wait times that are difficult for an individual to understand and with which to comply, especially those for whom English is not their first language. Let us help you make this process as smooth of a process as possible. Our immigration attorney caters to immigrants and clients living in Los Angeles, the San Fernando Valley, Orange, Riverside, San Bernardino, Ventura and throughout the United States and even to those living outside of the United States.
An experienced immigration lawyer will provide you with a detailed explanation of the immigration process and a case plan before the representation even starts. When handling your case, we shall provide you with quality legal services to try to obtain your immigration objectives.
If you or someone you care about is facing an immigration issue or has an immigration question, please call us now at 818-222-3400 or toll free at 866-465-8792 (after hours, please dial "1") or contact our Immigration lawyer today.
We care about our clients and your satisfaction is our number one priority. We shall do all we can to help you reach your desired result. Our attorney has a proven track record of success, is very knowledgeable in the different aspects of Immigration law, extremely patient and only a phone call away.
We sincerely care about all of our clients' cases, so if you are in search of a legal professional to help you with your immigration matter, we hope your search stops with us, as we would love to help you and, if you like, meet you in person. We wish you success with your immigration matter.
Warning: Beware of Notarios and Others Masquarading As Lawyers Who May Not be Registered to Provide Immigration Services and may Take Your Money Without Providing Promised Immigration Services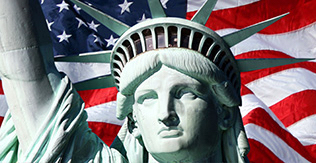 There are many immigration scams reported in the news, including people posing as attorneys, others who are not attorneys but required to register with the state of California but do not register and those who take money from immigrants but never perform the promised legal services. Thus, be very careful. Only hire an experienced immigration lawyer permitted to handle immigration cases before the United States Citizenship and Immigration Services (USCIS) formerly called INS.
For some helpful tips on how to avoid immigration scams click here
Also, you may call us or contact us 24/7 by clicking here.
Contact Us Today to Avoid Delay & Other Problems
It is easy to reach us for a FREE confidential consultation with an experienced Immigration Lawyer:
We represent those in need of immigration assistance throughout Los Angeles, the San Fernando Valley, Orange, Riverside, San Bernardino, Ventura and all of California.
We look forward to hearing from you and remember with our immigration lawyer there is NO CHARGE for our initial confidential immigration consultation – it is absolutely FREE.
We want to help you and start the process now to get you in front of the line, not be put off to the following year due to quotas and/or other reasons that we can explain, so it's best for you if you contact us TODAY! You will be glad that you did!