Employment Based Immigration
FREE Employment Based Immigration Case Consultation
1-866 INJURY 2
or
1-866-465-8792
Immigration Lawyer Handling Employment Based Immigration Matters for Los Angeles, Ventura, Orange and all of California
Employment Based Green Cards
Employment Based Visas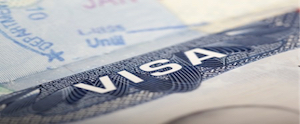 Immigration questions arise often in regards to the employment of foreign nationals in the United States. The United States will only release a limited number of immigrant visas each year in this category. Pursuant to The Immigration and Nationality Act (INA), approximately 140,000 visas are available each year, plus any visa numbers that are not used under the family sponsored immigration categories. Also, no individual country may exceed seven (7) percent of the total immigrant visas available per year.
If you have any questions about Employment Based Green Cards, Employment Based Visas or any other immigration matter in Los Angeles, Ventura, Orange, Riverside, San Bernardino or anywhere in California, please click here to contact our immigration lawyer or call us now at 818-222-3400 or 1-866-465-8792 for an absolutely FREE and CONFIDENTIAL case consultation.
Employment Based Green Cards
The Immigration and Nationality Act categorizes employment based green card applications into five (5) preference categories. This is dependent on the level of the individual's education, ability and value to the United States.
Five (5) preference categories:
First preference (EB-1)

The EB-1 is assigned to Priority Workers. Twenty eight (28) percent of worldwide visas are available in this category.

The specific sub-categories of priority workers are as follows:

Persons of extraordinary ability employment, (EB-1-1)

Individuals are required to prove that they intend to pursue work in the United States in their specific field of expertise.

Outstanding professors and researchers (EB-1-2)

The EB-1-2 subcategory includes professors and researchers that are internationally recognized as outstanding in their area of academics.

Multinational executives and managers (EB-1-3)

The EB-1-3 subcategory includes managers and executives of multinational companies that have been employed abroad for an affiliate, branch, parent or subsidiary of the U.S. entity for at least one (1) of the past three (3) years.

Second preference (EB-2)

The EB-2 category includes members of professions who:

Hold an advanced degree,
Aliens of exceptional ability in their field
National interest waiver cases (involving persons to be employed in positions that hold great merit and that will benefit this country).

Third preference (EB-3)

Included in this category are:

Skilled workers,
Professionals,
Other workers.

Fourth preference (EB-4)

The EB-4 category is for Special Immigrants, including the following:

Religious workers and ministers,
Certain former government employees,
Specific categories of other aliens.

Fifth preference (EB-5)

The EB-5 category is reserved for employment creation visas and investor Visas.
Employment Based VISAS
The E visa is designed for persons who are engaged in business in the United States pursuant to a treaty with the U.S. and the foreign national's homeland. In order for one to qualify for a visa in this category, a commercial treaty must be in place between the United States and the individual's homeland.
Employment Based VISA Catagories
There are two (2) Visas in this category, which include the following:
E-1: Treaty trader

One who is actively engaged in operating a business.

E-2 Treaty investor

One who is investing funds in an United States enterprise.
If you are interested in obtaining an Employment based Green Card or Visa, CALL OUR IMMIGRATION LAWYER TODAY!
We offer an absolutely FREE & confidential consultation
There are many easy ways to contact us:
Please call us:

Local: 818-222-3400 (after hours please dial 1) or
Toll Free: 866-465-8792 (after hours please dial 1)

Send us an email to info@WalchLaw.com
There is NO charge for our initial consultation – it is absolutely FREE and confidential!
We look forward to speaking with you and helping you resolve your Employment based Visa, Green Card and any other Immigration Law problem.