DACA
FREE Immigration Reform Case Consultation
1-866 INJURY 2
or
1-866-465-8792
Deferred Action for Children Arrivals
New DACA - Immigration Lawyers
The newly proposed DACA – Deferred Action for Children Arrivals -- expands the population eligible for the deferred action program now in place. This new action would extend the eligibility for the program to individuals of any age, who entered the United States before the age of 16, and lived continuously in the United States since January 1, 2010. Through this program the applicant will be eligible for deferred action of removal and a three-year work authorization.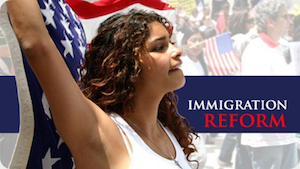 Start getting ready for the implementation of DACA with some helpful pointers on what you can do to prepare!
What You Can do now to Prepare
Start saving money for filing fees
Gather evidence to show you qualify for DACA
Gather any criminal records and court dispositions that you may have
What do I Have to Show in Order to Qualify?
In order to qualify for DACA you will need to have proof of the following:
Identification (valid ID)
Continuous residence in the United States
Presence in the United States for the past five (5) years
What Evidence Should I Gather?
Click on the categories below for more information about determining what documents you should gather:
For more Information on how you can prepare for DACA, CONTACT US NOW!
We offer an absolutely FREE & confidential consultation
There are many easy ways to contact us:
Please call us:

Local: 818-222-3400 (after hours please dial 1)
Toll Free: 866-465-8792 (again after hours please dial 1)

Send us an email at info@WalchLaw.com

There is NO charge for our initial consultation – it is absolutely FREE and confidential!

We look forward to speaking with you and helping you resolve your immigration and DACA legal problems.