Fork Lift & Lift Truck Accident Injuries
FREE Fork Lift & Lift Truck Injury Accidents Case Consultation
1.866 INJURY 2
or
1-866-465-8792
Law Offices With Over 45 Years of Experience Handling Personal Injury and Wrongful Death Accident Injury Claims – Experience You Can Trust!
If you sustained any injury in a fork lift accident, lift truck accident or other industrial truck accident in Los Angeles, the San Fernando Valley, Ventura, Orange, Riverside or anywhere in California, you should contact our personal injury & wrongful death accident lawyers now for your FREE and CONFIDENTIAL case evaluation and consultation. There are special procedures and time deadlines, so please do not wait.
Fork lifts are sometimes referred to as lift trucks or powered industrial trucks, and often cause serious injuries to their operators, pedestrians and other bystanders, and sometimes even cause such serious injuries that death results with what is referred to as a wrongful death claim. Some typical injuries that are caused by fork lift and other truck accidents include the following injuries: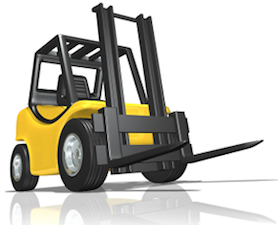 Concussions
Brain injury and other head injuries
Neck sprains, strains and fractures
Back sprains, strains and fractures
Shoulder injuries, including torn rotator cuff
Rib injury, including rib fractures
Arm, elbow and hand fractures, sprains and strains
Hip and pelvis injury, including fracture and dislocation
Leg, ankle and foot sprains, strains and fractures
When injury results from a fork lift or other truck accident, often immediate medical care is necessary or simply advisable, including hospital emergency room care followed by hospitalization with specialized medical and nursing care. Many times the injured worker is covered by workers compensation insurance and sometimes the inured victim is a non-employed bystander who will need to make a claim against the responsible party's insurance company which is often referred to as a third party claim. For more information about fork lift third-party injury accident claims and work comp claims please click here. Please link to new section – fork lift and work comp PI claims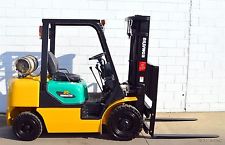 If you do not have access to medical care, or are not happy with your worker compensation provided medical care, please contact us right away as we may be able to help you find expert medical assistance, including medical specialists (such as orthopedic surgeons, neurologists and psychologists), surgery centers and hospitals, scans (e.g., MRI, CT, X-Rays, etc.), physical therapy and medications, often on a lien basis which means you get your medical care now and NO payment is due by you until your claim is concluded.
It is also important to document what happened by taking photos and videos of the scene, the fork lift and other vehicles and equipment involved, all visible injuries and anything else relevant to what occurred, including to look for, secure and preserve any video surveillance. Please call us now to discuss what should be done and NOT done to protect your rights.
Further, it is very important to have legal guidance when making such fork lift and truck personal injury claims as the responsible party will have the assistance of its attorneys and insurers, including their investigators, adjusters and insurance defense attorneys. Thus, you should try to level the field and have an experienced personal injury and wrongful death law firm represent you and handle all communications, including to avoid saying the wrong thing, and to properly comply with all time deadlines and procedural rules.
Please do NOT give any recorded statements to any insurer; and if you already did so, then please let our law firm know right away so we may obtain a copy and assist you.