Four (4) Causes of Ladder Accidents
FREE Ladder Accident Case Consultation
1-866 INJURY 2
or
1-866-465-8792
Four (4) Main Causes of Ladder Accident Injuries In California
Los Angeles, San Fernando Valley and California Ladder Accident Injury Attorneys
Four (4) Main Causes of Ladder Accident Injuries
While ladder accidents are preventable, according to the Culture of Safety, the four (4) most common causes of ladder accidents are the following:
1. Selecting the Wrong Type of Ladder
Always consider the ladder's weight capacity. All ladders are designed to support only a certain weight. If that limit is exceeded, the ladder may break, causing the user to fall and be injured.
In addition, consider the height of the job and the appropriate height of the ladder to do that job. Many laddwer accidents result from using ladders too short for the job. Never place the ladder on something to extend its reach or stand on the top rung of the ladder as both are very dangerous, often causing falls and injuries.
2. Using Worn or Damaged Ladders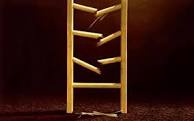 A common factor causing ladder accident injuries is using old, worn or damaged ladders. Like other tools, ladders have a limited safe and useful life. The amount of usage, the number of times up and down coupled with the weight supported may cause the ladder to wear down. Damaged ladders are very dangerous, may break, causing falls and injuries and even deaths. Therefore, always inspect the ladder very carefully prior to use.
3. Incorrect Use of Ladders
Human error is the leading cause of ladder injury accidents. Never use a ladder in any other way than what the manufacturer intended it to be used for. Also, never alter the ladder such as by trying to make it longer.
In addition, when using ladders, always use three (3) points of contact with the ladders [that is, keep at least a total of three (3) hands and feet in contact with the ladder aqt all times while using it]
Further, never reach too far to either side; instead climb down, move the ladder to the side, closer to what was reached for, then climb back-up the ladder. This is much safer and will help prevent falls and injuries and even deaths.
4. Incorrect Placement of Ladders
Always place the ladder on level and firm ground.
Never place the ladder in front of an unguarded door, unless it is carefully and securely locked or blocked.
Practice pointer: Use a helper to support the base of the in-use ladder. If no heler is available, the consider staking the feet of the ladder to provide some additional safety support.
It's easy to contact us
There is NO charge for our initial consultation — it is absolutely FREE!
Over 40 years experience successfully handling thousands of personal injury & wrongful death accident cases in California!
If you had a ladder accident, our personal injury & wrongful death accident lawyers offer an absolutely FREE & CONFIDENTIAL case consultation and evaluation and we work on a contingency fee. That means there is NO fee until you WIN and then the fee comes out of the recovery usually paid by the other parties' insurance company and not out of your own pocket.
There are many easy ways to contact us 24/7:
Please call us Toll Free at 866 INJURY 2 or 866-465-8792 (after hours please dial "1")
You may also call us at 818-222-3400 (again, after hours, please dial "1")
Simply click here for our quick and easy contact form to tell us about your ladder accident or other injury accident.
Send us an email anytime to info@WalchLaw.com.
We offer FREE consultations and evaluations to those hurt in accidents in Los Angeles, Kern, Orange, Riverside, San Fernando Valley, San Bernardino, Ventura and throughout all of California and there is NO fee until you WIN!
We look forward to speaking with you today and helping you resolve your injury accident legal problems.
Four (4) Causes of Ladder Accidents
Damages Allowed in Ladder Accident
How to Find an Experienced Ladder Attorney
SE HABLA ESPAÑOL / SA ATIN PO ITO / FALAMOS PORTUGUÊS / 我們講普通話和廣東話
FREE CONSULTATION * NO FEE UNTIL YOU WIN !