Personal Injury Accident in West Hills, California
West Hills Personal Injury Lawyers
Our law firm provides personal injury legal services for West Hills, Los Angeles City, California. If you had a car accident or other personal injury claim, please contact us now for a completely FREE CONSULTATION and click here to see our new personal injury web page. Home to about 39,000 people, the beautiful community of West Hills is located in the western San Fernando Valley adjacent to Woodland Hills and near Calabasas. Our law offices serve the entire California area, all the way from Sacramento in the north down to San Diego in the south, including West Hills and Calabasas. We offer a wide range of services regarding personal injury law, including but not limited to car, motorcycle, truck, bus, train, bicycle and pedestrian accidents; hit & run and uninsured motorist (UM) accidents; premises liability accidents including slip & fall and trip & fall claims; dog bite and dog attack claims; burn injury accidents; wrongful death claims; and other serious and catastrophic personal injury accidents.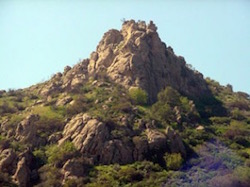 We have over 45 years experience successfully resolving thousands of car accident, premise liability and other personal injury claims throughout all of California, recovering millions of dollars for our clients. Our entire firm concentrates in handling personal injury cases and we have won over 98% of our cases. We invite you to read some of our many testimonials. We also offer a completely FREE initial consultation so that we can discuss with you how we can best help you resolve your legal problems and serve your needs without any cost to you. Please complete our easy to use contact form or call our legal team anytime at 818-222-3400 (after hours, please press 1) or toll free from anywhere in California at 1-866-INJURY 2 or 1-866-465-8792 (again, after hours, please press 1) to confer by telephone or to schedule an appointment at your convenience for your FREE consultation or visit our informative website at www.Walchlaw.com. Our law offices are in a convenient location for residents of West Hills and Southern California, as we are very close to the San Diego (405) and Ventura (101) Freeways and all the major Courts in Southern California, including Los Angeles and Ventura counties.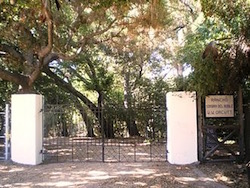 Our firm, the Law Offices of Gary K. Walch, A Law Corporation , is a caring, compassionate and hard working law firm that strives to make the process of handling an injury claim and dealing with insurance companies and large corporations as bearable and painless as possible for our clients and their families. At the same time, our firm is committed to providing our clients with expertise in all areas of personal injury law, while aggressively pursuing our clients' rights and all appropriate remedies to further their best interests. In a perfect world, negotiation works out best for both sides. However, if the other party or their insurance companies act unfairly or unreasonably, we will use our experience and expertise to be tough and do what's necessary to protect your rights and interests. We always keep in mind the big picture and strive to look out for our clients' best interests in the long term so that you may obtain the best medical care, result and monetary recovery and move on with your life.
Personal injury law is our area of expertise and our practice covers all aspects including: Car Accidents, Truck Accidents, Motorcycle Accidents, Bicycle Accidents and all Motor Vehicle Accidents; Pedestrian hit by motor vehicles, Train Accidents and Bus Accidents; Premises Liability Accidents including Slip & fall and Trip & Fall Claims; Dog Bite Claims; Burn Injury Accidents; Wrongful Death and Fatality Claims; and other Serious and Catastrophic Injury Accidents. We offer a FREE consultation to discuss your PERSONAL INJURY legal matter during which all facets of your case will be examined and solutions presented on how best to proceed. If you retain us, you will be provided with attorneys and a legal team who will be accessible to your needs. It is our goal to provide you with legal services and personal attention that you will be very satisfied with, and we pride ourselves in furnishing answers to all of your questions and obtaining an excellent monetary recovery for your personal injury claim. We want to build a strong permanent attorney - client relationship so you always will have someone you trust and like to call whenever you or anyone in your family has any legal question or problem.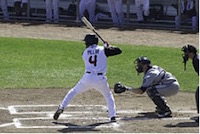 You do not even need to leave your home or go to our offices. We want to make everything as easy and convenient for you as possible. In fact, many of our clients prefer to do everything by telephone (818-222-3400 or toll free 866 Injury 2, after hours please press 1), email (info@WalchLaw.com), fax (818-222-3405), mail or use our simple online contact form. We are set-up to handle injury and accident cases throughout all of California without any personal meetings; however, if you ever would like to visit us and we welcome personal meetings, but for your convenience they usually are not needed, just call for a mutually convenient appointment time. Directions to our offices from West Hills are very easy and as follows: Take Valley Circle south over the 101 Freeway bridge and make an immediate right at Calabasas Rd. Continue on Calabasas Road, drive past Wells Fargo Bank and Trader Joe's (which are on your right), and our law office building is on your right. There is convenient FREE parking on the West side of our building in our parking lot at 23801 Calabasas Road, Suite 1019, Calabasas, CA.