Personal Injury Accident in Arleta, California
The Law Offices of Gary K. Walch are Your Personal Injury Accident Lawyers for the city of Arleta, California
Over 45 Years of Experience That You Can Trust!
Call us now at 1-866-INJURY2 for a 100% FREE first consultation! What are you waiting for?
Mission Hills and North Hills border the neighborhood of Arleta, which has 32,000 people, in the Los Angeles area. It sits in close proximity to the 5 freeway. Arleta is an extremely diverse community, which has a 71% Latino population.
It is like dozens of other little cities in the region, with little having it stand out from the metropolis as a whole.
However, even in ordinary places, accidents can and do happen. That is why you need someone right away who can distinguish Arleta from the rest of the surrounding area.
Arleta streets and nearby freeways are constantly moving with the hum of the city. With so much movement, collisions do occur frequently.
Do you know where to you should go for help if you are ever in an accident in the area of Arleta? Someone who speaks the language and understands the nature of the situation can help.
As such, there are constant needs for good attorneys to handle the wide range of aspects of vehicular and accidents and all manner of associated legal issues. The person you should call right away for people in the city of Arleta is Gary K. Walch.
The Law Offices of Gary K. Walch, A Law Corporation, offers caring, compassionate and dedicated people. Our experienced team of attorneys work quickly to handle your injury claim, and deal with insurance companies and large corporations so that you do not have to. Our staff also quickly makes your situation is as bearable and painless as possible.
We don't want you to have to any stress at all.
With our 45 years of expertise in all areas of personal injury law, our team aggressively pursues all appropriate remedies for your case. We will use our experience to be tough and do what's necessary to protect your rights and interests.
We have successfully resolved thousands of accident, liability and personal injury claims throughout all of California, recovering millions of dollars for our clients. Our entire firm concentrates in handling personal injury cases. And our record speaks for itself as we have won a whopping 98% of our accident and personal injury cases.
Don't go anywhere or do anything. Give us a call RIGHT NOW. It is a free first consultation with our legal practice. Let us listen and then explain how we can resolve your legal problems and make sure we do the best we can for you, the most important piece in the claim.
Call us at 1-866-INJURY 2.
Things happen in the city of Arleta and The Law Offices of Gary Walch, A Law Corporation, covers the full spectrum of accident, injury and wrongful death incidents.
This includes practice areas including: Burns, bites, slips, falls, on any premises.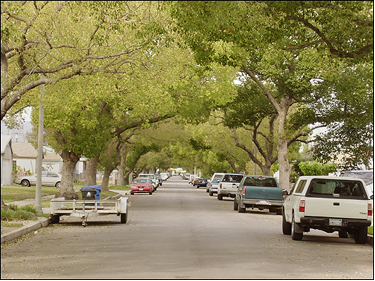 No matter the size, shape we handle vehicle accidents: bicycles, to motorcycles, cars, trucks, trains and even busses; whether you are involved as a driver, rider or pedestrian.
Is the other party uninsured? Don't worry at all, we have your back.
The Law Offices of Gary Walsh, A Law Corporaton, are the one's to call for the very serious claims of catastrophic injury or wrongful death. Do not wait to pick up the phone. Get in touch with us NOW.
Remember: there is NO FEE until we WIN your case.