Whittier Car Accident Injury Lawyer
Over 45 Years of Experience You Can Trust!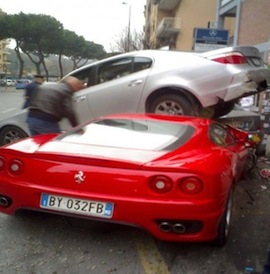 Our Whittier car accident lawyers and law firm provide expert personal injury legal services for those injured in auto, motorcycle and other accidents, and for the relatives and families of those killed in car and other accidents for wrongful death claims, in Whittier, California, a city of 85,331 people, located in Los Angeles County, California. If you had a car accident or other personal injury claim in Whittier, Los Angeles or anywhere else in California, please contact our injury attorneys and legal team now for a completely FREE CONSULTATION. Whittier is bordered by La Habra Heights, Santa Fe Springs, City of Industry and Hacienda Heights. The city is named after the poet John Greenleaf Whittier and is the home to Whittier College. It was also the home of former President Richard Nixon.
Whittier Fatal Car Crashes and Road Traffic Accident Statistics for 2011
Fatal accident count: 6
Vehicles involved in fatal accidents: 10
Fatal accidents caused by drunken drivers: 3
Persons involved in fatal accidents: 10
Pedestrians involved in fatal accidents: 1
Source: City-Data
---
Car Accident Advice
Prepare a detailed sketch and summary of what occurred and what you believe caused this accident.
Take photographs of all involved vehicles, the scene, anything that contributed or may have contributed to causing this incident, and the people involved. Don't forget, many cell telephones also function as cameras.
Be courteous and polite, but do not admit fault or liability as, among other reasons, there may be other factors that occurred that you may not yet know about, including the other party may have been speeding or under the influence of alcohol or drugs.
If the other driver was working at the time of this incident, obtain all employment contact information.
For additional help and source: Law Offices of Gary K. Walch Car Accident Advice
A Whittier car accident can not only be catastrophic but can cause physical and emotional harm and can even result in fatality. Our over 45 years of success in handling car accident and other personal injury cases in Whittier and throughout California has given us the recognition of PERSONAL INJURY LAW FIRM OF YEAR 2011 and two of our attorneys, Robert Walch and Gary Walch, were each selected as Top Lawyers in California (Highest in Ethical Standards & Professional Excellence). Our attorneys have over a 98% success rate in handling car accident and personal injury accident cases! Our aim is to provide you the highest financial recovery possible while we offer you the exceptional personal attention that you need. Our aggressive but compassionate attorneys and staff have resolved many thousands of cases and work tirelessly to make the claims process easy for our clients, the victims and their families. We invite you to visit our new and updated Car Accident Web Site.
The Walch Law Corporation has productively recovered more than $100,000,000.00 in funds for its clients and provides instant help with medical care (typically our clients do not pay anything until the case is resolved), specialists, property damage repair and settlement. We also invite you to read our Car Accident Testimonial Pages simply by clicking here.
One very painful car accident injury that our clients have experienced is burn injury. Burn injuries are devastating and may result from terrible incidents such as car accidents, motorcycle crashes, explosion or fires, faulty products, or any other kind of motor vehicle accidents. Burn Injuries vary in severity from very severe third degree burns to much less severe second degree burns. Third degree burns can leave you with a great deal of scarring over the body requiring extensive rehabilitation and surgeries while second degree burns can often be very agonizing. Regardless of the cause of the injury, the pain is normally very severe and life changing. If you or someone you care about sustained any burn injury from any car accident or other personal injury accident in Whittier or anywhere in California, please contact us now, as well as for referrals to doctors who may offer treatment without expecting any payment until the claim is resolved.
The lawyers at The Law Offices of Gary K. Walch provide you with the professional representation and the strong advocacy that you need when you or someone that you care about has been through an overwhelming car accident or other personal injury accident in Whittier or anywhere in California. Our obligation is to best represent your interests and aggressively pursue your rights. Our staff handles accidents involving car, motorcycle, truck, bus, train, bicycle, pedestrian, hit and run, uninsured motorist (UM) and much more. Call us for an absolutely FREE consultation to review and analyze your car accident or other personal injury case. For your convenience you don't even need to leave the comfort of your own home. Just like many of our clients you can do everything by telephone at 818-222-3400 or toll free 866 INJURY 2 (465879 2), email (info@WalchLaw.com) or simply complete our very easy to use contact form.
FREE CONSULTATION- NO FEE UNTIL YOU WIN!
EXPERIENCE YOU CAN TRUST