Valencia Car Accident Injury Lawyer
National Statistics on Drunk Driving for 2010
Almost half of all drivers who were killed in crashes and tested positive for drugs also had alcohol in their system
About one-third of all drivers arrested or convicted of driving while intoxicated or driving under the influence of alcohol are repeat offenders
Over 1.41 million drivers were arrested in 2010 for driving under the influence of alcohol or narcotics
Among persons aged 12 or older, males were more likely than females (15.1 vs. 7.9 percent) to drive under the influence of alcohol in 2010
Source: Mothers Against Drunk Driving
Car Accident Advice
Obtain and keep the following in your car or other motor vehicle: Cell telephone, paper and pen or pencil, camera to photograph all involved vehicles, people and scene, flashlight and first aid kit and other emergency gear such as cones and flares.
Check everyone involved for any injuries and if anyone needs urgent medical care call 911 for assistance.
If the accident is not your fault we advise you to call the police and obtain a police report to confirm same.
When appropriate, move all vehicles to a safe position or area and do not place yourself in any danger. Turn on the vehicles' hazard flashers and use other warning devices, such as cones, if available and if safely can be displayed.
Source: Law Offices of Gary K. Walch Car Accident Advise- http://www.walchlaw.com/lawyer-attorney-1774730.html
Over 40 Years Of Experience You Can Trust!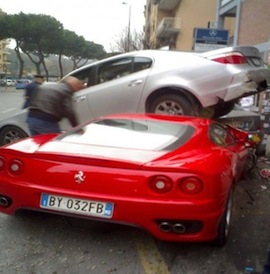 Our Valencia car accident lawyers and law firm provide expert personal injury legal services for those injured in auto, motorcycle and other accidents, and for the relatives and families of those killed in car and other accidents for wrongful death claims, in Valencia, California, a community located in Santa Clarita, California. If you had a car accident or other personal injury claim in Valencia, Santa Clarita or anywhere else in California, please contact our attorneys and legal team now for a completely FREE CONSULTATION. Valencia is home to the Six Flags Magic Mountain theme park and the Six Flags Hurricane Harbor water park. As of the 2010 United States Census, Valencia had an estimated population of more than 148,456 residents.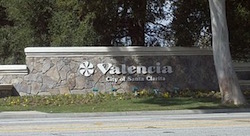 A Valencia car accident can be a tragic and traumatizing event that can result in a catastrophic outcome for the victims so it is especially important for those injured in such an unfortunate accident to have an experienced car accident lawyer on their side. We have been recognized as PERSONAL INJURY LAW FIRM OF YEAR 2011 due to our more than 40 years of success in resolving thousands and thousands of car accident and other personal injury cases in Valencia and throughout California; and two of our attorneys, Robert Walch and Gary Walch, were each selected as Top Lawyers in California (Highest in Ethical Standards & Professional Excellence).
During the past 40 years, The Walch Law Corporation has not only effectively recovered more than $75,000,000.00 in funds for its clients, but also offers the victims immediate help with medical care (regularly without any payment until the case is resolved), specialists, property damage repair and settlement. You can find out what our clients have to say about us on our Car Accident Testimonial Pages simply by clicking here.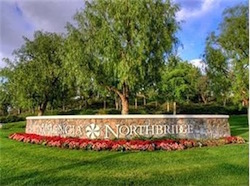 One recurrent injury that victims of car accidents experience is a fracture. A bone fracture is a painful medical state in which a bone is cracked or broken. A large amount of fractures are a result from high energy impact or unanticipated jolts that occur in car, motorcycle, truck, bicycle, pedestrian and fall accidents. Broken bones are devastating and can cause a great deal of physical and emotional distress for the victims. There are numerous different types of broken bones that each has their own unique characteristics. A closed fracture is a break in the bone that does not pierce the skin while an open or compound fracture involves bones that have broken through the skin which may expose the bone to contamination. Open fractures carry a higher risk of infection, require antibiotics and usually surgical treatment to remove dirt and contamination. If you or someone you care about experienced any bone fracture from any car accident or other personal injury accident in Valencia or anywhere in California, please speak with one of our attorneys as soon as possible. We are also able to refer you to doctors who may supply treatment without expecting any payment until the claim is resolved.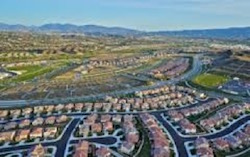 The Law Offices of Gary K. Walch provides you the quick support and the strong advocacy that you need when you or a loved one has been through a destructive car accident or other personal injury accident in Valencia or anywhere in California. Our job is to stand for your interests while we personally make it our obligation to protect your rights to the highest standard. Our staff handles accidents involving car, motorcycle, truck, bus, train, bicycle, pedestrian, hit and run, uninsured motorist (UM) and much more. Call us for an absolutely FREE consultation to review and analyze your car accident or other personal injury case. For your convenience you don't even need to leave the comfort of your own home. Just like many of our clients you can do everything by telephone at 818.222.3400or toll free 866 INJURY 2 (465879 2), email (info@WalchLaw.com) or simply complete our very easy to use contact form.
Client Reviews
You guys did a great job in settling my case! Hope you all do well and prosper. Thank you for a job well done.
Jackie C.
We had two prior attorneys who were unable to settle our car accident case. We then hired Gary and Robert Walch and they not only got us both great settlements, but personally spent time with us explaining everything clearly. We couldn't be happier. Thank you!
A.M. and M.A.
Dear Gary, I just want to thank you for working so hard on my case! I know at times we were a bit difficult, but you did a great job. I thank you and your son for good results. I will pass your number on to any one that I run across who may need a PI attorney! I send you warm regards
Julie B.
Dear Gary, I just wanted to tell you how much I appreciate all your efforts on my behalf. The car accident was a very traumatizing experience for me. But knowing that I could trust you and your son, Robert, helped alleviate my fears and worries.
Carmella C.
Thank you for all of your hard work and thank you for making it so easy over e-mail for me. I'm a busy working mom of an Autistic 5 year old son and you guys were great. I will definitely recommend your services to family and friends.
Edna G.