Truck Accident in Oxnard
Oxnard Truck Accident Injury Lawyer - Over 45 Years of Experience You Can Trust!
Have You or Anyone You Know Been Injured in a Truck Accident or Car Accident in Oxnard?
California truck crash data for 2011
Ventura County had 90 people injured out of the 7,249 in California for truck collisions in 2011 and only 4 deaths
Main cause of truck collisions in 2011, when the driver was at fault, was unsafe speeds

Source: California High Way Patrol
Oxnard fatal car crashes and road traffic accident statistics for 2011
Fatal accident count: 6
Vehicles involved in fatal accidents: 9
Fatal accidents caused by drunken drivers: 3
Fatalities: 7
Persons involved in fatal accidents: 12
Pedestrians involved in fatal accidents: 1
Source: City Data.com
Our Oxnard truck accident injury attorneys and law firm provide forceful and caring legal services for anyone involved in a truck collision injury, including accidents with semi-trailer trucks and big rigs, and for the families of those killed in truck and other deadly accidents or wrongful death claims in Oxnard, a city with a population of 197,899 that is located in Ventura County, California. Oxnard is neighbored by Port Hueneme to the south, Camarillo to the east and San Buenaventura, also known as the city of Ventura, to the northwest. A great place to visit in Oxnard is Heritage Square, which is a historic site in Downtown Oxnard. Heritage Square hosts many events from concerts to weddings, in addition to having businesses that offer dining and shopping. A famous person who at one point resided in Oxnard was Cesar Chavez.
Oxnard truck accident injury victims can have devastating injuries that sometimes result in wrongful death claims. Truck companies should take the time and effort to provide sufficient training for their truck drivers by making sure they understand their trucks and the steps to take if their trucks malfunction. In addition, the truck drivers should be well rested and give their full focus on the road at all times. The following are some of the common factors that lead to truck crashes:
Truck getting a flat tire at high speeds
Truck having brakes give out on the road
Cars making sudden lane changes toward truck's blind spots
Ways to Avoid Getting Into an Accident: Tip #2-Look Through the Windshield Beyond the Vehicle Ahead of You to See What Traffic is Doing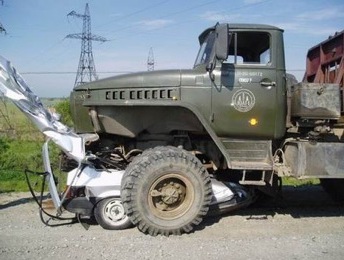 Recognizing what is going on ahead of you on the road may help prevent a serious injury from occurring. There are certain areas on freeways or streets where traffic slows down, but these points are unnoticeable to a driver unless the driver looks past the vehicle in front to detect if other vehicles are using their brakes. Sometimes there may be a momentary slowing down of traffic due to an accident or an object falling onto the road, which is why it is even more important for you as a driver to continuously extend your vision beyond the adjacent vehicles. So be sure to remind yourself to look beyond the vehicle ahead of you and be a step ahead of any situation that may provide imminent danger. If you are driving a commercial vehicle, especially an 18 wheeler, adopting this habit while driving could help avert fatal injuries.
Truck Accident Injury Facts for Oxnard
A serious injury suffered from a truck collision is a neck or cervical fracture. A neck fracture occurs from a sudden impact to the head or a severe twist to the neck that is often caused by a motor vehicle accident. Once there is an impact to the neck, the area must be completely immobilized as soon as possible and remain until a professional deems movement safe. Please contact us now, including for referrals to doctors who may provide treatment without a request for payment until your claim is resolved, if you or anyone you know suffered a neck fracture from any truck accident or other personal injury accident in Oxnard, Los Angeles or anywhere in California
Experience You Can Trust in Truck and Car Accident Injury Claims
Our Oxnard truck and car accident attorneys and legal staff are very qualified and experienced, offering:
Over 45 years experience successfully resolving thousands of truck accident and other personal injury cases throughout all of Oxnard, Camarillo, Los Angeles, the San Fernando Valley and California
Over 98% success rate
Over $100,000,000.00 recovered
Served as Arbitrator, Los Angeles Superior Court
To learn more about our law firm and to see additional truck accident injury claims, please go to our Attorneys' Profile Pages and Truck Injury Accident Web Site.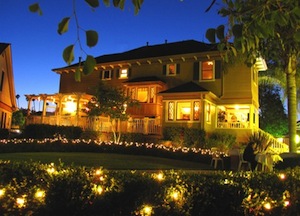 The Law Offices of Gary K. Walch, A Law Corp., provides you with the strong and aggressive advocacy that you need when you or a loved one has gone through a terrible truck accident or other personal injury, and offers the compassion and understanding to make this process easier for you and your family in Oxnard or anywhere in California. It is our responsibility to aggressively pursue your rights and best represent your interests. Our attorneys handle accidents involving truck, car, bus, train, bicycle, motorcycle, uninsured motorist (UM), hit and run, pedestrian and much more.
Receive a FREE Consultation by Contacting Our Oxnard Truck Accident Injury Law Firm Today
You may call or contact our offices now for a FREE legal consultation with an experienced truck accident injury attorney or any member of our dedicated legal team:
Local: 818-222-3400 (after hours, please press 1) or
Toll Free: 866 INJURY 2 or 866-465-8792 (after hours, please press 1)
Email us: info@WalchLaw.com or click on our contact link
to tell us about your case
Remember, with our firm on truck & car accident injury cases
We offer an absolutely FREE consultation
and
There is NO fee until you win!