Truck Accident in Montebello
Montebello, L.A. Personal Injury Truck Accident Lawyers – 45 Years of Experience in Truck Accident and Car Accident Injury and Wrongful Death Claims
Have You Or Someone You Care About Been Involved In A Truck Accident In Montebello, LA?
Do you know what to do and who to contact if you suffered any injury in a truck accident: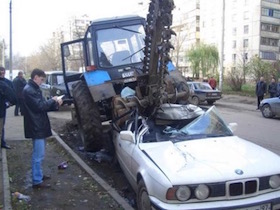 A truck accident may not take more than a few of seconds, but it may leave its victim struggling with serious injuries for months, even years perhaps, with related hospital and other medical charges, loss of income and other losses and damages. Injured victims and their families are left struggling and coping with permanent damages in terms of health as well as finances. Our specialized truck accident personal injury lawyers and law offices assist victims in pursuing their rights to receive maximum compensation for injuries, as well as for other financial losses and damages. We understand how taxing being involved in a serious truck accident injury can become and we are here to HELP! Simply click here to reach us 24/7!
2013 Montebello Fatal Crashes and Road Traffic Accident Statistics
Fatal accident count: 4
Vehicles involved in fatal accidents: 5
Fatal accidents caused by drunken drivers: 1
Persons involved in fatal accidents: 5
Pedestrians involved in fatal accidents: 2
Source: City-Data
Our Montebello, LA truck accident personal injury lawyers understand and sympathize with victims of serious and fatal truck accidents. We harness this understanding thanks to our 45 years of experience in handling truck accident personal injury claims. We work towards getting maximum compensation to cover all losses and damages incurred. You can visit our Truck Injury Accident Web Site to learn more about the truck accident injury claims process and call us for a FREE CASE EVALUATION or click here to reach us 24/7 about your truck accident case.
About Montebello, CA

Located in the southwestern area of the San Gabriel Valley, Montebello is a city in Los Angeles County, California. It is considered a part of Gateway Cities and is a member of the Gateway Cities Council of Governments. During the 2010 U.S. Census, the total population recorded in Montebello, Los Angeles was 62,500. As of July 2013, the estimated population was slightly increased to 63,495. Montebello is the hometown of many noteworthy celebrities, including American actor and director Edward James Olmos, Oscar Winning Art Director John DeCuir, and retired Mexican-American professional boxer Oscar De La Hoya.
Located near the center of the Los Angeles metropolitan complex, Montebello, Los Angeles county is the industrial hub of the Western United States. The city swings out 40 miles to the west and 50 miles to the east, providing communication, transportation, finance, technology, labor and, most importantly, a consumer market. Montebello is ringed by freeways and has become a center for the trucking and specialty vehicle industry. Montebello's central geography has abundant freeway access for frequent or daily distribution of goods and, also, unfortunately truck and car accidents.
Truck Accidents in Montebello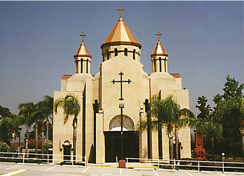 A truck accident can be fatal, and often leads to debilitating injuries inflicted on passengers who were seated in smaller vehicles. These truck accidents often occur because of a negligent truck driver, who often breaks the rules to earn a quick buck, is fatigued or just careless. Our experienced truck accident personal injury lawyers offer successful handling of your truck accident personal injury claims and wrongful death claims in Montebello, L.A. and all around California.
Why Choose Us?
We offer over 45 years of experience in successful handling of countless truck accident, car accident and other personal injury accident injury claims and wrongful death cases throughout Montebello, Los Angeles and California.
Our entire truck accident personal injury law offices concentrate in successfully resolving Truck Accident & Personal Injury Accident Cases
We have over 98% success rate
We have successfully recovered over $100,000,000.00 in claims and suits for our personal injury and truck accident clients
We even provide immediate help with medical care, specialists, property damage repair and settlement, loan cars, monetary advances, medications, prescriptions, etc.
We earned the title of Personal Injury Attorney of Years 2010 and 2014 & Personal Injury Law Firm of Years 2011 and 2014
Please see our home web page and testimonial pages for more helpful information
Free Case Consultation - No Fee Until You WIN!
To know more about how we can assist you in protecting your rights and to be sure that you comply with required time deadlines and other procedural rules of the California Department of Motor Vehicles (DMV) and insurers, please contact us now for your FREE & CONFIDENTIAL case consultation and/or evaluation.
Please call us at 818-222-3400 (after hours please dial 1) or
Feel free to talk to our Montebello truck and car accident injury lawyers via our toll free number 866 Injury 2 or 866-465-8792 (again after hours please dial 1)
For our quick and easy way to contact us 24/7, please just fill-out your case details in our contact us form and tell us all about your truck accident personal injury case or details of a wrongful death claim for a loved one.
You can even send us your questions by sending us an email directly to info@WalchLaw.com.
There is NO charge for our initial consultation –ABSOLUTELY FREE CASE EVALUATION!
And we work on a contingency fee on truck accident injury cases which means NO fee until you WIN!