Truck Accident in Lancaster
Lancaster Truck Accident Injury Lawyer - Over 45 Years of Experience You Can Trust!
Were You or a Loved One Hurt in a Truck Accident or Car Accident in Lancaster?
Traffic crash facts in the United States (2010 Data)
Pickup trucks experienced the highest rollover rate in property-damage-only crashes at 2.1%
---
Traffic fatalities dropped by 3 percent from 2009 to 2010 for the Nation as a whole
Source:
NHTSA
---
Lancaster fatal traffic accidents statistics for 2011
Fatal accident count: 5
Vehicles involved in fatal accidents: 8
Fatal accidents caused by drunken drivers: 1
Fatalities: 5
Persons involved in fatal accidents: 14
Pedestrians involved in fatal accidents: 4
Source: City Data.com
Our Lancaster truck accident injury attorneys and law office provide outstanding personal injury legal services for those injured in a truck collision, including 18 wheeler or big rig accidents, and for families and relatives of the victims killed in truck and other fatal accidents for wrongful death claims in Lancaster, a city located in Los Angeles County, California. Please contact our truck accident injury lawyers and law firm for a completely FREE CONSULTATION if you or someone you know was involved in a truck collision or other personal injury or wrongful death claim in Lancaster, Palmdale, Los Angeles or anywhere else in California. Please also visit our Truck Injury Accident Web Site to learn more about our truck accident injury claims. Lancaster is a charter city in the Antelope Valley that is neighbored by Palmdale to the south, Bakersfield to the northwest and Rosamond to the north. Lancaster is home to the Aerospace Walk of Honor, where pilots are honored for their contribution to the aviation industry as well as space research. Lancaster also hosts various events such as the California Poppy Festival in the Spring, the Streets of Lancaster Grand Prix for professional go-kart racing and the Antelope Valley Gem and Mineral Club for the annual gem show. According to the 2010 U.S. Census, Lancaster has a population of 156,633.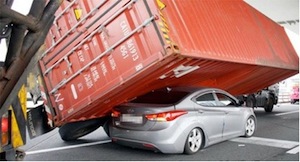 The victims of a Lancaster truck collision injury can have catastrophic injuries that are both physical and emotional. Truck drivers must be trained appropriately by learning to pre-inspect their trucks, especially the 18 wheelers or big rigs, before departing on the road for their jobs. Truck drivers must also be patient on the road and maintain focus to minimize the chances of a truck collision. Common factors that contribute to truck accidents and truck collisions include, but are not limited to, the following:
Truck driver error (fatigue, substance abuse, etc.)
Car driver error (going to the right of a truck making a right turn or making a left turn in front of a truck at an intersection)
Bad weather (rain, snow, hail, etc.)
Experience on Truck and Car Accident Injury Claims That You Can Depend Upon
Our Lancaster truck and car collision lawyers and legal team are very qualified and experienced, and we offer:
Over 45 years experience successfully resolving thousands of car accident and other personal injury cases throughout all of Lancaster, Los Angeles, the San Fernando Valley and California
Our entire law firm concentrates in handling Personal Injury Accident Cases
Over 98% success rate
Over $100,000,000.00 recovered
Personal Injury Law Firm of Year 2011
Selected Top Lawyers In California (Highest in Ethical Standards & Professional Excellence)
FREE consultation and NO fee until you WIN! Call 1-866-INJURY 2 or 866-465-8792 to speak to an EXPERT accident attorney or just click here for our easy contact form
If you or a loved one was involved in a truck collision or other personal injury claim in Lancaster, Palmdale, Los Angeles or anywhere else in California, please contact our truck accident injury attorneys and law firm now for a completely FREE CONSULTATION.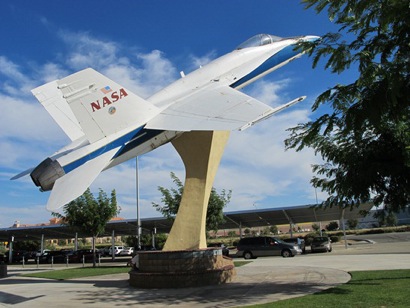 One very serious injury that can occur from a truck accident is an injury to the temporomandibular joint (TMJ). The TMJ is the hinge joint connecting the lower jaw to the skull. The joint is responsible for helping a person talk, chew and yawn. Symptoms of a TMJ include a locked jaw, swelling, tired feeling on face, clicking or grating sounds on jaw when opening or closing and pain or tenderness. The TMJ injury is not life threatening but could permanently affect a person's quality of life. If you or anyone you know had a TMJ injury from any truck collision or other personal injury accident, please contact us now, including for referrals to doctors who may provide treatment without a request for payment until the claim is resolved, in Lancaster, Los Angeles or anywhere in California.
The Law Offices of Gary K. Walch, A Law Corp., provides you with the strong advocacy that you need along with the compassion and understanding to make this process easier for you and your family, when you or a loved one has gone through a terrible truck accident or other injury accident in Lancaster or anywhere in California. It is our responsibility to best represent your interests and aggressively pursue your rights. Our legal team handles accidents involving truck, train, bus, car, hit and run, uninsured motorist (UM), pedestrian, motorcycle, bicycle and much more.
Obtain a FREE Consultation Today by Contacting Our Lancaster Truck Accident Injury Law Office
You may call or contact our offices now for a FREE legal consultation with an experienced truck accident injury attorney or any member of our dedicated legal team:
Local: 818-222-3400 (after hours, please press 1) or
Toll Free: 866 INJURY 2 or 866-465-8792 (after hours, please press 1)
Email us: info@WalchLaw.com or click on our contact link
to tell us about your case
Remember, with our firm on truck & car accident injury cases
We offer an absolutely FREE consultation
and
There is NO fee until you win!
CALL US - You will be glad you did:
Toll Free: 866-465-8792 or 866-INJURY 2
Main Phone: 818-222-3400