Truck Accident in Granada Hills
Granada Hills Truck Accident Injury Attorney - Over 45 Years of Experience You Can Trust!
Were You or Anyone You Know Injured in a Truck Accident or Car Accident in Granada Hills?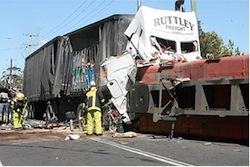 Our Granada Hills truck accident injury lawyers and law office provide forceful and caring legal counsel for anyone injured in a truck accident, including vans and log carriers, and for the families of those killed in truck crashes and other serious accidents for wrongful death claims in Granada Hills, a community with a population of 50,535 in the San Fernando Valley within the city of Los Angeles in Los Angeles County, California. Granada Hills is neighbored by Northridge to the south, Chatsworth to the west, Sylmar to the northeast and Pacoima to the east. Granada Hills is known for being San Fernando Valley's location for the first oil well drilled in 1916. Granada Hills was founded in 1926, starting out as a dairy farm and orchard called the Sunshine Ranch that produced apricots, oranges, walnuts and beans. The trees at White Oak Avenue in Granada Hills have become a historic landmark and were used for the film E.T. the Extra-Terrestrial with the popular scene of the flying bicycles. A famous resident of Granada Hills included Ashley Judd, who was born in Granada Hills.
California truck accident data for 2011
The number one main cause of fatal truck accidents where the truck driver was at fault was due to unsafe speeds with improper turning being the second main cause
Source: CHP
---
Drunk driving interesting facts
Kids who start drinking young are seven times more likely to be in an alcohol-related crash
Car crashes are the leading cause of death for teens, and about a quarter involve an underage drinking driver
One in six teens binge drink
Source: MADD
Granada Hills truck accident injury victims can suffer from minor or severe injuries that sometimes result in wrongful death claims. Truck drivers must take measures to avert potential truck collisions, such as receiving adequate sleep before getting on the road and having rigorous training to become accustomed to how their trucks work. Truck drivers must also be in a calm state of mind so that they can make the best decisions during their drive and use their best judgments to reduce the chances of an accident from occurring. Several causes of a truck crash are:
Truck or car driver being intoxicated from drinking alcohol
Poor visibility from heavy snowfall
Truck's brakes malfunction, preventing the driver from decelerating when necessary
Ways to Evade Being in an Accident: Tip #6- Restore Yellowed Headlight Lenses, to Brighten Headlights for Night Driving
Many dangerous accidents that lead to fatal injuries happen at night and part of the reason is because there is lower vision in the dark. A vehicle's headlights are very important in helping drivers see their route, especially in roads lacking lights, because the headlights alert another driver on a smaller road of oncoming traffic and allow others on the road to recognize nearby vehicles. Therefore, it is a necessity to have your headlights working properly and to have them be bright. Over time, the headlights become yellow and lose their brightness, which can be very risky by making it more difficult for others to see your vehicle and this increases the possibility of collisions. Once you notice your vehicle's headlights are not as bright or do not show much of the road, you can either manually wash the lights with soap and use products from the stores or have a local body shop mask and spray the headlights with a plastic adhesion promoter.
Facts on Granada Hills Truck Accident Injuries
Victims of truck accidents are often left with fatal injuries. One such injury is a hip fracture. High-energy trauma vehicle collisions are often the culprit for hip fracture injuries. A hip fracture can alter a person's life by requiring surgery with months of physical therapy to follow. Please contact us now, if you or a loved one suffered a hip fracture from any truck accident or other personal injury accident in Granada Hills, Los Angeles or anywhere in California, including for referrals to doctors who may provide treatment without asking for a fee until the claim is resolved.
Experience You Can Count on in Truck and Car Accident Injury Claims
Our Granada Hills truck and car accident attorneys and legal staff are highly qualified and experienced, and we offer:
Over 45 years experience successfully resolving thousands of truck accident and other personal injury cases throughout all of Granada Hills, Chatsworth, Los Angeles, the San Fernando Valley and California
Over 98% success rate
Over $100,000,000.00 recovered
Past Chairperson of Civil Litigation-Tort Section of Westwood Bar Association
Please visit our Truck Injury Accident Web Site and Attorneys' Profile Pages to learn more about our law firm and truck accident injury claims.
The Law Offices of Gary K. Walch, A Law Corp., provides you with the strong and aggressive advocacy that you need when you or a loved one has gone through a terrible truck accident or other personal injury accident in Granada Hills or anywhere in California, while showing a compassion and understanding to make this process easier for you and your family. It is our objective to best represent your interests and aggressively pursue your legal rights. Our lawyers handle accidents involving truck, car, train, uninsured motorist (UM), motorcycle, bicycle, bus, hit and run, pedestrian and much more.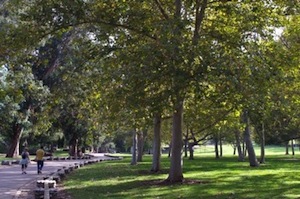 Contact Our Granada Hills Law Office to Get a FREE Consultation Today
You may call or contact our offices now for a FREE legal consultation with an experienced truck accident injury attorney or any member of our dedicated legal team:
Local: 818-222-3400 (after hours, please press 1) or
Toll Free: 866 INJURY 2 or 866-465-8792 (after hours, please press 1)
Email us: info@WalchLaw.com or click on our contact link to tell us about your case
Remember, with our firm on truck & car accident injury cases
We offer an absolutely FREE consultation and There is NO fee until you win!