Truck Accident in El Monte
El Monte Truck Accident Injury Lawyer - Over 45 Years of Experience You Can Trust!
Have You or a Loved One Been Hurt in a Truck Accident or Car Accident in El Monte?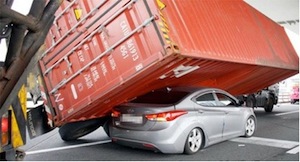 Our truck accident injury attorneys and law firm in El Monte provide aggressive and compassionate legal representation for those injured in a truck collision, such as an accident with a tractor, as well as for the families of the victims killed in truck and other lethal accidents or wrongful death claims in El Monte, a city located in Los Angeles County, California with a population of 113,475. El Monte is bordered by West Covina to the east, Alhambra to the west, Whittier to the south and Arcadia to the north. El Monte is a historic location in Los Angeles by being a stopping point for people going to the gold fields in Sacramento in 1849. El Monte is also the location of the famous Gay's Lion Farm. The farm was the "Disneyland" of the 1920s and 1930s and the famous trained lion Slats, which was used as the first logo for MGM, was raised there. El Monte has also been a place where various famous people have lived such as Emily Rios, Scatman John, Salvador Plascencia, Michael Carey Schneider, Willie Shoemaker, Timothy Carey, James Ellroy, Kim Rhode, Mary Ford and Alexandra Hay.
Drunk driving facts
Drunk driving costs each adult in this country almost $500 per year
A person is injured in a drunk driving accident every 90 seconds

Source: MADD
---
El Monte fatal car crashes and road traffic accident statistics for 2011
Fatal accident count: 2
Vehicles involved in fatal accidents: 2
Fatal accidents caused by drunken drivers: 0
Fatalities: 2
Persons involved in fatal accidents: 3
Pedestrians involved in fatal accidents: 1
Source: City Data.com
El Monte truck accident injury victims can be left with deadly physical injuries and suffer extreme emotional distress, sometimes resulting in wrongful death claims. In order to avoid any physical or emotional injuries, truck drivers must be well prepared to handle dangerous road conditions and have sufficient training to lower the odds of a truck collision, especially if the truck drivers are driving big rigs. Some factors that lead to truck accidents include the following:
Icy roads that cause trucks and other vehicles to slide and spin
Cars improperly merging into traffic and not giving sufficient time for a truck to brake or maneuver out of the way
Truck's brakes giving out and causing the truck to collide into another vehicle on the highway or street
Ways to Avoid Getting Into an Accident: Tip #5 Check Your Tire Pressure Each Time You go to get Gas for Your Vehicle
Checking for tires is something that should be done at least once a week, yet many drivers fail to do so. People forget to check their tires or just disregard the process and assume their tires are in good shape. However, it is very important to check the tires to avoid a flat tire situation. A tire becoming flat or exploding on the road can cause a vehicle to suddenly swerve or even spin if the driver is not fully focused or improperly uses the brakes. A truck driver needs to check the tire pressure on the truck because the truck will create a greater impact if it were to swerve into other vehicles, potentially causing major injuries and leaving victims of its aftermath in critical conditions. To check your tires, you need a tire air pressure gauge. Bring the gauge into the tire valve stem to see the pressure or the PSI level. Smaller cars usually require a level between 30-40 PSI, while larger vehicles and trucks require around a 45 PSI. Once you determine the level, then you can use an air pump that is located in a gas station to put air into the tires and reach the correct air level. This process will lower the likelihood of an accident resulting from a tire malfunction.
Truck Accident Injury Information for El Monte
A serious injury that can be sustained through a truck collision is a rib fracture. A rib fracture is commonly caused by a car accident or a fall and may be classified as either a crack or a break in one or more bones on the rib cage. The rib fracture may cause severe pain in addition to difficulties breathing, dizziness, headache and fatigue. If the rib fracture is severe enough, it may puncture the lung or cause it to collapse. Please contact us now, including for referrals to doctors who may provide treatment without a request for payment until we resolve the claim, if you or a loved one suffered a rib fracture from any truck accident or other personal injury accident in El Monte, Los Angeles or anywhere in California.
Experience You Can Depend on in Truck and Car Accident Injury Claims
Our El Monte truck and car accident lawyers and legal staff are very qualified and experienced, and we offer:
Over 45 years experience successfully resolving thousands of truck accident and other personal injury cases throughout all of El Monte, Los Angeles, the San Fernando Valley and California
Over 98% success rate
Over $100,000,000.00 recovered
Personal Injury Attorney of Year 2010
Please visit our Attorneys' Profile Pages to learn more about our law firm and be sure to go through our Truck Injury Accident Web Site to look over additional truck accident injury claims.
The Law Offices of Gary K. Walch, A Law Corp., provides you with the strong advocacy that you require when you or a loved one has gone through a horrible truck collision or other personal injury accident in El Monte or anywhere in California, and at the same time, the firm will provide you with compassion and understanding to make this process easier for you and your family. It is our goal to aggressively pursue your rights and best represent your interests. Our lawyers handle accidents involving truck, bus, car, train, motorcycle, bicycle, uninsured motorist (UM), hit and run, pedestrian and much more.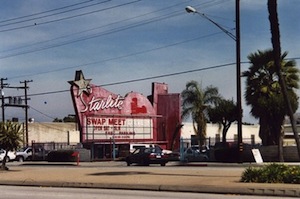 You Can Contact Our El Monte Truck Accident Injury Law Office Today and Obtain a FREE Consultation
You may call or contact our offices now for a FREE legal consultation with an experienced truck accident injury attorney or any member of our dedicated legal team:
Local: 818-222-3400 (after hours, please press 1) or
Toll Free: 866 INJURY 2 or 866-465-8792 (after hours, please press 1)
Email us: info@WalchLaw.com or click on our contact link to tell us about your case
Remember, with our firm on truck & car accident injury cases
We offer an absolutely FREE consultation and There is NO fee until you win!