Truck Accident in Camarillo
Camarillo Truck Accident Injury Lawyer - Over 45 Years of Experience You Can Trust!
Were You or a Loved One Injured in a Truck or Car Accident in Camarillo?
Truck Collision Data
Over 50% of problems occurring on the road are tire related
Between the years of 2004-2008, 14.4% of accidents caused truck cargo to spill
68% of truck accidents occur during the day
Source: Truckinfo
Camarillo traffic accident statistics for 2011
Fatal accident count: 5
Vehicles involved in fatal accidents: 16
Fatal accidents caused by drunken drivers: 1
Fatalities: 8
Persons involved in fatal accidents: 31
Pedestrians involved in fatal accidents: 0
Source: CityData.com
Our Camarillo truck and car accident injury attorneys and law firm offer aggressive and compassionate legal representation for the injured victims of truck accidents, including victims of crashes with truck tractors and container trailers, and for the families of the victims killed in devastating crashes or for wrongful death claims in Camarillo, a city located in Ventura County, California. Having 65,201 inhabitants, Camarillo is a city rich in history, initially being claimed for Spain by the first European to land in California, Portuguese navigator Juan Rodriguez Cabrillo. Camarillo later became a land-grant settlement for Mexicans who ended up taking control after their independence from Spain. Today, Camarillo is an agricultural town with numerous farms, containing orange, lemon and walnut groves. Camarillo also has the Camarillo Premium Outlets, which is a huge shopping center with many designer brands, for those looking to spend a full day shopping and finding fashionable clothing for a great value. Camarillo is neighbored by Thousand Oaks to the east, Simi Valley to the northeast, Oxnard to the west and Port Hueneme to the southwest. Famous people who live or have lived in Camarillo include Kaley Cuoco, Scott Fujita, Bobby Kimball, Mad Mike, Duncan Renaldo, Emil Sitka, Patrick Warburton, Jason Wade and Yellowcard.
To obtain more helpful facts about other truck accident injury claims, visit our Truck Injury Accident Web Site.
Camarillo truck collision injury victims often come out of accidents with an emotional shock combined with broken bones and bruises, sometimes resulting in wrongful death claims. A truck collision can magnify the extent of injuries that victims suffer in comparison to accidents between cars. This makes it imperative for truck drivers to be well trained in handling their trucks and understanding what to do under certain circumstances when conditions change on the road. Factors contributing to truck accidents include:
Errors caused by truck drivers being careless and not checking blind spots for other vehicles
Extreme weather, such as a hail storm, which blocks the truck driver's view of the road
A car driver committing an error by making a lane switch right in front of a truck, without giving truck enough time to react and brake
Ways to Avoid Getting Into an Accident: Tip #16-Stay Aware of any Motorcyclists on the Road
Motorcyclists are often very hard to notice until you hear their motorcycle engine close by just as they pass you in between the lanes. Drivers must keep an eye out for motorcycles and make sure they do not carelessly switch lanes without double checking their side and rear view mirrors. Truck drivers would have an even harder time detecting motorcycles, especially truck drivers of commercial vehicles that already have a hard time seeing cars that are driving on the adjacent lanes. Motorcyclists have a tendency to drive past vehicles in between lanes, which means that truck drivers should try to be aware of the vehicles further behind them to spot the motorcycles way before they are driving close to the trucks. If truck and car drivers can expand their awareness beyond the vehicles nearby, many motorcycle injuries can be avoided, which would eliminate serious injuries and deaths, given the vulnerability of victims on a motorcycle.
Camarillo Truck Accident Injury Facts
A tibia plateau fracture is a shinbone fracture that can occur from a Camarillo auto accident. If the fracture is minor, it may only be limited to the tibia but more serious ones affect the knee tissues, requiring surgery. To manage the injury early, traction is required, followed by a Schantz pin insertion and if there is a severe fracture, treatment may also include a Buttress Plating and Lag Screw fixation. Please contact us now, including for referrals to doctors who may provide treatment without a request for payment until the claim is resolved, if you or a loved one sustained a elbow fracture injury from any truck collision or other personal injury accident in Camarillo, Los Angeles or anywhere in California.
Experience You Can Depend on in Truck Accident Injury Claims
Our highly knowledgeable and qualified Camarillo truck and car accident lawyers and legal team offer:
Over 45 years experience successfully resolving thousands of truck accident and other personal injury cases throughout all of Camarillo, Oxnard, Los Angeles, the San Fernando Valley and California
Our entire law firm concentrates in handling Personal Injury Accident Cases
Over 98% success rate
Over $100,000,000.00 recovered
Personal Injury Law Firm of Year 2011
For additional information about our law firm, please go to our Attorneys' Profile Pages.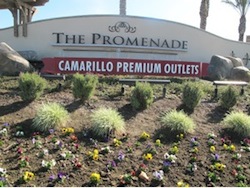 The Law Offices of Gary K. Walch, A Law Corp., provides you with the strong advocacy that you need, along with understanding and compassion, when you or a loved one has gone through a devastating truck collision or other injury accident in Camarillo or anywhere in California. It is our duty to aggressively pursue your rights and best represent your interests. Our lawyers handle accidents involving truck, train, bus, motorcycle, bicycle, car, uninsured motorist (UM), hit and run, pedestrian and much more.
Contact Our Camarillo Personal Injury Law Offices and Receive a FREE Consultation
You may call or contact our offices now for a FREE legal consultation with an experienced truck accident injury attorney or any member of our dedicated legal team:
Local: 818-222-3400 (after hours, please press 1) or Toll Free: 866 INJURY 2 or 866-465-8792 (after hours, please press 1) Email us: info@WalchLaw.com or click on our contact link to tell us about your case
Remember, with our firm on truck & car accident injury cases We offer an absolutely FREE consultation and There is NO fee until you win!
CALL US - You will be glad you did:
Toll Free: 866-465-8792 or 866-INJURY 2
Main Phone: 818-222-3400