Truck Accident in Arleta
Arleta Truck Accident Injury Lawyer - Over 45 Years of Experience You Can Trust!
Have You or Anyone You Know Been Injured in a Truck Accident or Car Accident in Arleta?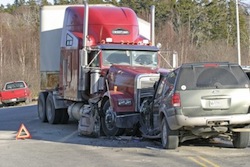 Our truck accident injury attorneys and law firm in Arleta provide aggressive and compassionate personal injury legal services for anyone injured in a truck collision, especially crashes with semi-trailer trucks, and for the families of those killed in truck and other tragic accidents or wrongful death claims in the community of Arleta, which has a population of 31,068 within the San Fernando Valley region of Los Angeles in Los Angeles County, California. Arleta is bordered by Mission Hills to the north, Sun Valley to the east, Northridge to the west and Panorama City to the south. Arleta is known for being the site for the Back to the Future movie with the famous street where the car goes back in time.
U.S. drunk driving data for 2011
28 people die every day in the U.S. from drunk driving accidents
Drunk driving occurrences in fatal crashes occur 4.5 times more at night than during the day
50-75% of drunk drivers continue driving on a suspended license
1 out of 3 people will be involved in a drunk driving accident in their lifetime

Source: MADD
Arleta truck accident injury victims can suffer injuries from minor scratches to fractures and also receive emotional trauma, sometimes resulting in wrongful death claims. It is very important for truck drivers to take all measures necessary to lower the likelihood of having a truck accident occur, which means carefully inspecting the trucks, especially the big rigs, before starting on the road. There are many reasons for why a truck accident can occur and a few major causes are:
Truck driver getting distracted on road by a passenger or an event on the side of road
Cars driving within blind spots of truck, causing the truck to collide with other drivers when switching lanes
Truck or car driver being under the influence of drugs
Ways to Avoid Getting into an Accident: Tip #4-Keep Vehicle Up-To-Date on Maintenance to Avoid Malfunctioning
It is necessary to make sure your vehicle is properly working and driving on the road. You can be a professional driver or have years of experience behind the wheel, but a major malfunction of a vehicle's parts could almost certainly lead to a collision. Even more dangerous would be if a huge tanker or 18 wheeler malfunctions by getting a flat tire or failed brakes. Due a truck's large size and heavy weight, a truck crash could cause greater damage and lead to more fatalities. To ensure that your vehicle does not have problems, you should take it to your local dealership or mechanic. If it is a commercial vehicle, alert the company if you notice any problems and have them take it back for repairs. As a driver, you must be proactive and look for any signs that could indicate your vehicle is malfunctioning. If every person on the road takes care of their vehicles, many dangerous situations will be avoided, ensuring safer conditions for people to get to their destinations.
Facts on Truck Accident Injuries in Arleta
A serious injury suffered from a truck collision is a skull fracture. A skull fracture can occur from an excessive impact to the head and can include a concussion injury. There is usually no significant damage to the head with a linear fracture, unless the fracture is in close proximity or transverses a suture. A depressed fracture displaces the broken bone inward and has a high pressure on the head or a hemorrhage to the brain that crushes delicate tissue. Please contact us now, including for referrals to doctors who may provide treatment without a request for payment until we resolve the claim, if you or a loved one suffered a skull fracture from any truck accident or other personal injury accident in Arleta, Los Angeles or anywhere in California.
Experience You Can Rely on in Truck and Car Accident Injury Claims
Our Arleta truck and car accident attorneys and legal staff are very qualified and experienced, and we offer:
Over 45 years experience successfully resolving thousands of truck accident and other personal injury cases throughout all of Arleta, Los Angeles, the San Fernando Valley and California
Our entire law firm concentrates in handling Personal Injury Accident Cases
Over 98% success rate
Over $100,000,000.00 recovered
Graduated UCLA Summa cum laude (with highest honors) and Phi Beta Kappa (Nation's Oldest Academic Honor Society)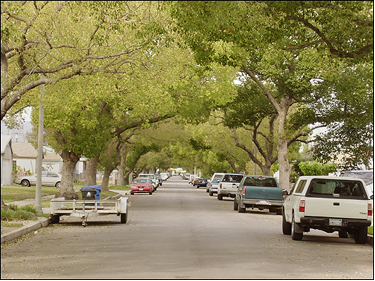 Please visit our Attorneys' Profile Pages and Truck Injury Accident Web Site to learn more about our law firm and truck accident injury claims.
The Law Offices of Gary K. Walch, A Law Corp., provides you with the strong advocacy that you require when you or a loved one has gone through a terrible truck collision or other personal injury accident in Arleta or anywhere in California, while also providing the compassion and understanding to make this process easier for you and your family. It is our duty to aggressively pursue your rights and best represent your interests. Our attorneys handle accidents involving truck, bus, train, car, motorcycle, bicycle, uninsured motorist (UM), hit and run, pedestrian and much more.
Contact Our Arleta Truck Accident Injury Law Office Today and Receive a FREE Consultation
You may call or contact our offices now for a FREE legal consultation with an experienced truck accident injury attorney or any member of our dedicated legal team:
Local: 818-222-3400 (after hours, please press 1) or
Toll Free: 866 INJURY 2 or 866-465-8792 (after hours, please press 1)
Email us: info@WalchLaw.com or click on our contact link
to tell us about your case
Remember, with our firm on truck & car accident injury cases
We offer an absolutely FREE consultation
and
There is NO fee until you win!