Thousand Oaks Car Accident Injury Attorney
Over 45 Years of Experience You Can Trust!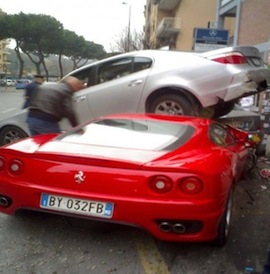 Our Thousand Oaks car accident lawyers and law firm provide expert personal injury legal services for those injured in auto, motorcycle and other accidents, and for the relatives and families of those killed in car and other accidents for wrongful death claims, in Thousand Oaks, California, a city located in Ventura County, California. If you had a car accident or other personal injury claim in Thousand Oaks or anywhere else in California, please contact our attorneys and legal team now for a completely FREE CONSULTATION. Thousand Oaks is named after the many oak trees that surround the area. As of the 2010 U.S. Census, the population is estimated to be 128,374 people.
Thousand Oaks Fatal Car Crashes and Road Traffic Accident Statistics for 2011
Fatal accident count: 7
Vehicles involved in fatal accidents: 9
Fatal accidents caused by drunken drivers: 2
Persons involved in fatal accidents: 11
Pedestrians involved in fatal accidents: 2
Source: City-Data.com
---
National Drunk Driving Statistics
In 2011, MADD assisted more than 63,000 victims and survivors of drunk and drugged driving crashes
In the United States, the number of drunk driving deaths has been cut in half since MADD was founded in 1980
Adults drank too much and got behind the wheel about 112 million times in 2010 - that is almost 300,000 incidents of drinking and driving each day
Alcohol impairment among drivers involved in fatal crashes in 2010 was four times higher at night than during the day (37 versus 9 percent)
Source: Mothers Against Drunk Driving
A Thousand Oaks car accident can severely injure people and be extremely traumatizing for the victims involved so it is very important to have an experienced car accident attorney on your side. In our over 45 years of personal injury experience we have successfully resolved thousands and thousands of car injury accident cases. Our aggressive but compassionate lawyers and staff work extremely hard to make the claims process easy for our clients, the victims and their families. We invite you to visit our new and updated Car Accident Web Site.
The Walch Law Corporation has successfully recovered over $100,000,000.00 in funds for its clients and provides immediate help with medical care (usually without any payment until the case is resolved), specialists, property damage repair and settlement and recently was selected as the Personal Injury Law Firm of Year for 2011. We also invite you to read our Car Accident Testimonial Pages simply by clicking here.
One very painful car & motorcycle accident injury that our clients have experienced is burn injury. Burn injuries are devastating and may result from tragic incidents such as a car accident, motorcycle crash, explosion or fire, a faulty product, or any other type of motor vehicle accident. Burn Injuries vary in severity from very tragic severe third degree burns involving much scarring over the body requiring extensive rehabilitation, surgeries and medical care to much less severe, but often extremely painful, first and second degree burn injuries. No matter the cause of the injury, the pain is often very severe and life altering. Burn injuries often involve scarring to the body and may require rehabilitation and multiple corrective surgeries. If you or someone you care about sustained any burn injury from any car accident or other personal injury accident in Woodland Hills or anywhere in California, please contact us now, including for referrals to doctors who may provide treatment without expecting any payment until the claim is resolved.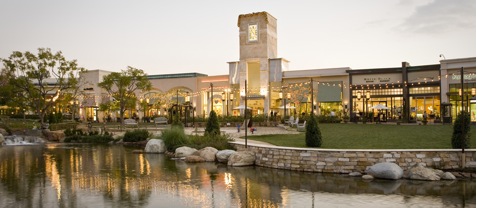 The Law Offices of Gary K. Walch provides you with the strong advocacy that you need when you or a loved one has been through a devastating car accident or other personal injury in Thousand Oaks or anywhere in California. It is our job to best represent your interests and aggressively pursue your rights. Our staff handles accidents involving car, motorcycle, truck, bus, train, bicycle, pedestrian, hit and run, uninsured motorist (UM) and much more. Call us for an absolutely FREE consultation to review and analyze your car accident or other personal injury case. For your convenience you don't even need to leave the comfort of your own home. Just like many of our clients you can do everything by telephone at 818-222-3400 or toll free 866 INJURY 2 (465879 2), email (info@WalchLaw.com) or simply complete our very easy to use contact form.
FREE CONSULTATION- NO FEE UNTIL YOU WIN!
EXPERIENCE YOU CAN TRUST
CALL US - You will be glad you did:
Toll Free: 866-465-8792 or 866-INJURY 2
Main Phone: 818-222-3400