Porter Ranch Car Accident Injury Lawyer
Over 45 Years of Experience You Can Trust!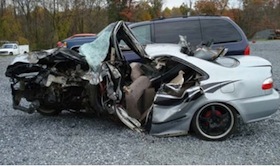 Our Porter Ranch car accident lawyers and law firm provide expert personal injury legal services for those injured in auto, motorcycle and other accidents, and for the relatives and families of those killed in car and other fatal accidents for wrongful death claims, in Porter Ranch, California, a neighborhood in the northwest region of the San Fernando Valley in the City of Los Angeles. If you had a car accident or other personal injury claim in Porter Ranch, the San Fernando Valley or anywhere else in California, please contact our car accident injury attorneys and legal team now for a completely FREE CONSULTATION. For additional helpful information about car accident injury claims, please visit our updated and comprehensive Car Accident Web Site simply by clicking here. Porter Ranch is an affluent neighborhood, and is bounded by Chatsworth on the south and west, Northridge on the south, and Granada Hills on the north and east. Based on the Los Angeles Department of City Planning, the population of Porter Ranch was 30,571 in 2008.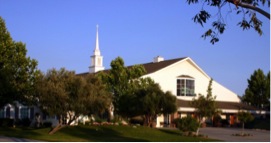 A Porter Ranch car accident can be catastrophic and leave its victims severely injured or in shock so it is very important to have a skilled car accident lawyer on your side. We have more than 45 years of success in handling car accident and other personal injury cases in Porter Ranch and throughout California and we have been recognized as PERSONAL INJURY LAW FIRM OF YEAR 2011. Our aggressive but compassionate attorneys have resolved many thousands of cases and work tremendously hard to make the claims process easy for our clients, the victims and their families. Two of our senior car accident attorneys, Robert Walch and Gary Walch, were each selected as Top Lawyers in California (Highest in Ethical Standards & Professional Excellence). We invite you to visit our new and updated Car Accident Web Site.
California Teen Safety Statistics for March 2013
Seat belt use for teens jumped over two percentage points in the past two years, from 94 percent in 2010 to 96.1 percent in 2012
The teen use rate nearly matches the usage rate for all vehicle occupants in the state, which stands at 95.5 percent
The new teen rate is a significant increase from the 88.9 percent observed just four years ago.
Drivers age 20 or younger involved in fatal crashes dropped 22.1 percent from 431 in 2009 to 336 in 2010
Source: California office of public safety
---
Car Accident Information & Advice
While the other driver may agree to pay for the damage to your car on the day of the accident, he or she may see the repair bills and decide it's too high. At this point, time has passed and your insurance company will have more difficulty piecing together the evidence if you file a claim. thus, it is important to document the claim and seek the advice of an experienced car accident injury lawyer.
Also, keep in mind that you have no way of knowing whether another driver will change his or her mind and report the accident to his or her insurance company. He or she may even claim injuries that weren't apparent at the scene of the accident. This means that your insurance company may end up paying him a hefty settlement, or worse yet, you could be dragged into a lawsuit.
Make sure that your insurance company has your version of what happened and check your policy — if the damages paid out by your insurance company are below a certain amount, the accident may not be considered chargeable. And you will avoid the penalty of a premium hike. However, it is often best to have your own car accident attorney report the claim to your insurer to avoid errors so we advise discussing this with your accident attorney prior to providing details or any formal statement to any insurance company.
The Law Offices of Gary K. Walch has recovered more than $100,000,000.00 in funds for the victims that have been hurt in car accidents and other personal injury accidents and provides immediate help in services such as medical care (usually without any payment until the case is resolved), medical specialists, property damage repair and settlement. Please take some time to read our Car Accident Testimonial Pages simply by clicking here .
One extremely agonizing injury that our personal injury clients have experienced is burn injury. Burn injuries are devastating and may possibly result from tragic incidents such as a car accident, motorcycle crash, truck collision, explosion or fire, a faulty product, or any other type of motor vehicle accident. Burn Injuries differ in severity from incredibly tragic severe third degree burns involving much scarring over the body requiring extensive rehabilitation, surgeries and medical care to less severe, but often extremely painful, first and second degree burn injuries. No matter the cause of the injury, the pain is often severe and life changing. Burn injuries often involve scarring to the body and the person may need rehabilitation and multiple corrective surgeries. If you or someone you care about sustained any burn injury from any car accident or other personal injury accident in Porter Ranch, Los Angeles or anywhere in California, please contact us now, including for referrals to doctors who may provide treatment without expecting any payment until the claim is resolved.
The Walch Law Corporation provides you with the strong advocacy that you need when you or a loved one has been through a devastating car accident or other personal injury accident in Porter Ranch, the San Fernando valley or anywhere in California. It is our job to best represent your interests and aggressively pursue your rights. Our staff handles accidents involving car, motorcycle, truck, bus, train, bicycle, pedestrian, hit and run, uninsured motorist (UM) and much more. Call us for an absolutely FREE consultation to review and analyze your car accident or other personal injury case. For your convenience you don't even need to leave the comfort of your own home. Just like many of our clients you can do everything by telephone at 818-222-3400 or toll free 866 INJURY 2 (465879 2), email (info@WalchLaw.com) or simply complete our very easy to use contact form.
FREE CONSULTATION- NO FEE UNTIL YOU WIN!
EXPERIENCE YOU CAN TRUST