Personal Injury Accident in Calabasas, California
Just far enough away from the bustle of the big city and blessed with gorgeous mountain views, Calabasas is a jewel of Los Angeles County. Life is good here, but accidents can happen anywhere. For instance, those winding mountain roads tend to get slippery and quite dangerous after the season's first rain, leading to fender benders and more-serious collisions. When an accident causes injury or results in the loss of life—and is at least partially the fault of another party—you're entitled to compensation for your losses (called "damages" in legal terms).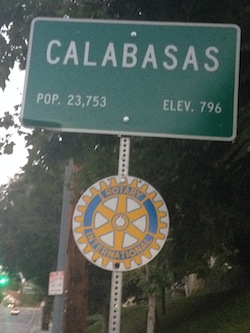 If you've been injured because of someone else's negligence, you will want to pursue a personal injury lawsuit to cover not only your medical expenses, but also lost income, lost future earning capacity, pain and suffering, or any other damages you have suffered as a result. No one can turn back time and erase what happened, but a skilled Calabasas personal injury lawyer can help you get back on your feet. The highly successful team of lawyers at Walch Law is who you want on your side. Get in touch with us now.
Personal Injury, Explained
So what exactly does the term "personal injury" entail? In legal terms, an injury encompasses much more than just injuries to one's physical body (although that is a large part of it). An injury could also be mental anguish (the fear inflicted in an assault, for example) or injury to one's reputation (as in the case of slander or libel).
Personal injuries can be the result of negligence, intentional acts, or involve what is called "strict liability." When someone is potentially liable for another party's injuries, they may be sued in civil court.
Negligence: If you're negligent, it means you owed a duty to another person but breached that duty. For instance, if a shopkeeper who knows or should know about slippery conditions in front of their shop fails to take care of it, resulting in a customer slipping and falling (and sustaining injury), they will very likely be considered negligent.
Intentional Acts: Intentional acts that cause injury, such as battery—unsolicited contact with another person that causes injury, including non consensual sexual content—is another form of personal injury. In any cases, these same acts also may be charged as crimes. For example, murder charges often are followed up with a "wrongful death" lawsuit to compensate the family members and other parties adversely affected by the killing.
Strick Liability: Strict liability, meanwhile, doesn't require proof of negligence or intent. The claimant (the party filing the lawsuit) need only prove that they were in fact injured by a given product or service (for instance, manufactures and sellers of baby cribs that cause injuries due to a design flaw).
Compensation for Personal Injuries

If you've ever been injured, then you know that it can have a ripple effect on various aspects of daily life. For example, if you seriously break your leg, you may have to miss work while you take pain medications and remain immobile for a period of time. Then, you may not be able to drive to work until the cast is removed. If your job requires the use of both legs, then that could further complicate matters. And that's just the tip of the iceberg, particularly if you need to hire help for basic household chores. An experienced Calabasas personal injury lawyer will know how to get what you're owed.
Of course, medical bills and hospital stays can add up quick. Even if your insurance covers all of this, your insurer will want to recover those costs from the responsible party (typically via their liability insurance). If you require ongoing physical therapy or need to retrain for a whole new career (perhaps you're a firefighter and can't perform your duties with a bum leg), those costs can be astronomical.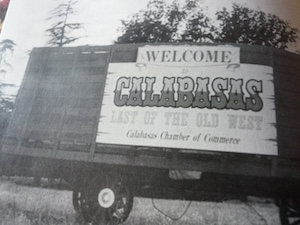 Do you suffer from recurring nightmares or have difficulty in your daily life because of post-traumatic stress disorder resulting from the incident? You may have a claim for pain and suffering damages. And if the injury prevents you and your partner from conceiving a child or otherwise engaging in intimacy, you may be able to collect for "loss of consortium."
It's not always obvious what your real damages are, which is why it's so important to work with an attorney who asks the right questions and knows how best to advocate on your behalf.
Get Compensated with the Help of a Calabasas Personal Injury Lawyer Today
If someone's negligence, intentional act, or defective product has injured you or a family member, it's important to act fast and get legal help as soon as possible. Not only are there time limits for filing a claim, but acting fast will help you retain evidence, find witnesses, and get the best possible outcome for your case. The experienced attorneys with the Law Offices of Gary K. Walch, A Law Corporation will advocate vigorously on your behalf.