Los Angeles County Car Accident Injury Lawyer
Over 45 Years of Experience You Can Trust!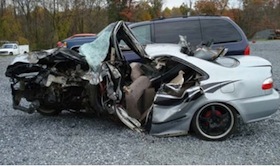 Our Los Angeles County car accident lawyers and law firm provide expert personal injury legal services for those injured in auto, motorcycle and other accidents, and for the relatives and families of those killed in car and other accidents for wrongful death claims, in Los Angeles County, California, the most populous county located in the beautiful state of California. If you had a car accident or other personal injury claim in Los Angeles or anywhere else in California, please contact our attorneys or any member of our legal team now for a completely FREE CONSULTATION. According to the 2010 U.S. Census, Los Angeles County had a population of 9,818,605, making it the most populous county not only in California but in the entire United States. Los Angeles county is also home to over a quarter of all California residents and is one of the most ethnically diverse counties in the country. Its county seat is in the city of Los Angeles and it bordered by Orange and Ventura counties and to the west by the Pacific Ocean.
Fatalities & Injuries from Motor Vehicle Accidents in Los Angeles County
Fatalities in 2005-745
Injuries in 2005- 86,582
Fatalities in 2004- 750
Injuries in 2004- 90,042
Fatalities in 2003-816
Injuries in 2003-92,557
Source: Los Angeles Almanac
---
Drunk Driving Statistics
On average a Drunk Driver will drive 80 different times (drunk) before their first collision.
1 out of 3 people will be involved in a drunken driving accident in their lifetime.
A repeat drunk driver has a blood alcohol content (BAC) of .15 % or higher 76.4 % of the time.
At nighttime (6pm-6am) there is a 4 times higher chance of an alcohol involved fatal collision occurring.
The highest risk of an alcohol involved collision happening is in the age group between the ages of 21 and 34.
Source: Mothers Against Drunk Driving
An automobile accident is a serious matter that can lead to tragic outcomes and have long-lasting effects on the victims involved so it is very important to have an experienced attorney on your side. In our over 45 years of personal injury experience, our legal team has successfully resolved thousands and thousands of car injury accident cases. Our aggressive but compassionate lawyers and staff work extremely hard to make the claims process easy for our clients, the victims and their families. We invite you to visit our new and updated Car Accident Web Site. Also, two of our attorneys, Robert Walch and Gary Walch, were each selected as Top Lawyers in California (Highest in Ethical Standards & Professional Excellence).
The Walch Law Corporation has successfully recovered over $100,000,000.00 in funds for its clients and provided immediate help with medical care (usually without any payment until the case is resolved), specialists, property damage repair and settlement and was selected as the Person Injury Law Firm of the Year for 2011. We invite you to read our Car Accident Testimonial Pages by clicking here.
One common injury that victims of car accidents experience is shoulder injury. The shoulder is important for many actions such as pulling, pushing and lifting. The Acromioclavicular, Glenonumeral and Sternoclavicucar joints are three joints of the shoulder that make its range of motion possible. The functions include rotating the arm, raising it behind and in front of the torso, and making the shoulder move in a complete 360 degree motion. Shoulder injury symptoms include severe pain, shoulder swelling, shoulder stiffness, bruising and numbness of the hand or arm. Proper medical care is necessary and our firm is able to provide names of multiple doctors to choose from to treat such problems without any advance payment.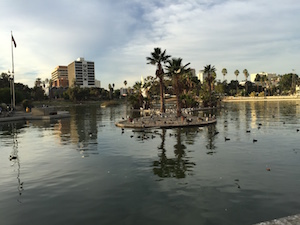 The Law Offices of Gary K. Walch provides you with the strong advocacy that you need when you or a loved one has been through a devastating accident. It is our job to best represent your interests and aggressively pursue your rights. Our staff handles accidents involving car, motorcycle, truck, bus, train, bicycle, pedestrian, hit and run, uninsured motorist (UM) and much more. Call us for an absolutely FREE consultation to review and analyze your car accident or other personal injury case. For your convenience you don't even need to leave the comfort of your own home. Just like many of our clients you can do everything by telephone at 818-222-3400 or toll free 866 INJURY 2 (465879 2), email (info@WalchLaw.com) or simply complete our very easy to use contact form.
FREE CONSULTATION- NO FEE UNTIL YOU WIN!
EXPERIENCE YOU CAN TRUST