Gardena Car Accident Injury Lawyer
Over 40 Years of Experience You Can Trust!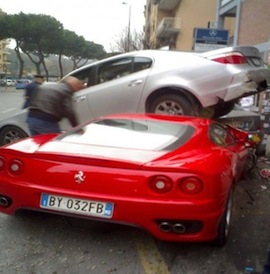 Our Gardena car accident lawyers and law firm provide expert personal injury legal services for those injured in auto, motorcycle and other accidents, and for the relatives and families of those killed in car and other fatal accidents for wrongful death claims, in Gardena, California, a city located in the southwestern region of Los Angeles County, California. If you had a car accident or other personal injury claim in Gardena, Los Angeles or anywhere else in California, please contact our attorneys and legal team now for a completely FREE CONSULTATION . For additional helpful information, please visit our updated and comprehensive Car Accident Web Site simply by clicking here. As of the 2010 United States Census, Gardena is home to more than 58,829 people. The city is bounded on the northwest by Hawthorne, on the south by Harbor Gateway, on the west by Alondra Park and on the north by Athens.
Gardena Fatal Car Crashes and Road Traffic Accident Statistics for 2011
Fatal accident count: 3
Vehicles involved in fatal accidents: 4
Fatal accidents caused by drunken drivers: 1
Persons involved in fatal accidents: 10
Pedestrians involved in fatal accidents: 1
Source: City-Data
---
Car Accident Advice
If the other driver was working at the time of this incident, obtain all of his or her employment contact information.
Be courteous and polite, but do not admit fault or liability as, among other reasons, there may be other factors that occurred that you may not yet know about, including the other party may have been speeding or under the influence of alcohol or drugs.
Take photographs of all involved vehicles, the scene, anything that contributed or may have contributed to causing this incident, and the people involved. Don't forget, many cell telephones also function as cameras.
Prepare a detailed sketch and summary of what occurred and what you believe caused this accident.
Source: Car Accident Advice
A Gardena car accident should be taken very seriously as it can be terribly traumatizing for the victims involved so it is vital to have an experienced car accident lawyer on your side. Our firm's 40 years of success in handling car accident and other personal injury cases in Gardena, Los Angeles and throughout California has given us the recognition of PERSONAL INJURY LAW FIRM OF YEAR 2011. Two of our senior attorneys, Robert Walch and Gary Walch, were each selected as Top Lawyers in California (Highest in Ethical Standards & Professional Excellence).
The aggressive and compassionate character of our attorneys and staff has made it possible for us to resolve many thousands of cases. We work extremely hard to make the claims process as simple as possible for our clients, the victims and their families. When time, we encourage you to visit our new and updated Car Accident Web Site.
The Walch Law Corporation has productively recovered over $100,000,000.00 in money for its clients and offers instantaneous assistance with medical care (usually without any payment until the case is resolved), specialists, property damage repair and settlement. We also invite you to read our Car Accident Testimonial Pages simply by clicking here.
TMJ or jaw joint injuries are just some of the serious injuries that victims of car accidents experience. TMJ is short for the "temporomandibular joint," which is the joint connects the lower jaw, called the mandible, to the temporal bone at the side of the head. The temporomandibular is the most frequently used joints in your body. One event that would cause TMJ injury would be when an airbag deploys and strikes the victims face, or the motion of a "whiplash" type injury. Signs that point to a serious TMJ injury include a clicking sound when opening or closing your mouth, locking of your jaw, difficulty while chewing or biting, pain in neck, shoulders, back and hearing problems. If you or someone you care about suffered any TMJ and Jaw Joint Injury from any car accident or other personal injury accident in Gardena, Los Angeles or anywhere in California, please contact us now, including for referrals to doctors who may provide treatment without expecting any payment until the claim is resolved.
The Law Offices of Gary K. Walch gives you the strong support and advocacy that you require when you, a loved one or someone you know has been a victim of a devastating car accident or other personal injury accident in Gardena, Los Angeles or throughout California. It is our goal to best represent your interests and aggressively pursue your rights. Our staff handles accidents involving car, motorcycle, truck, bus, train, bicycle, pedestrian, hit and run, uninsured motorist (UM) and much more. Call us for an entirely FREE consultation to assess and examine your car accident or other personal injury case. For your convenience you don't even need to leave the comfort of your own home. Just like many of our clients you can do everything by telephone at 818-222-3400 or toll free 866 INJURY 2 (465879 2), email (info@WalchLaw.com) or simply complete our very easy to use contact form.
FREE CONSULTATION- NO FEE UNTIL YOU WIN!
EXPERIENCE YOU CAN TRUST