Encino Car Accident Injury Attorney
Over 45 Years of Experience You Can Trust!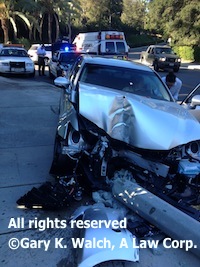 Our Encino car accident lawyers and law firm provide expert personal injury legal services for individuals injured in auto, motorcycle and other accidents, and for the relatives and families of those killed in car and other accidents for wrongful death claims, in Encino, California, an affluent and centrally located neighborhood located in the San Fernando Valley region of the City of Los Angeles, California. If you had a car accident or other personal injury claim in Encino or anywhere else in California, please contact our attorneys and legal team now for a completely FREE CONSULTATION. Encino is situated in the central portion of the southern San Fernando Valley and is bordered on the north by Reseda and the Sepulveda Basin, on the east by Sherman Oaks, on the southeast by Bel-Air, on the south by Brentwood and on the west by Tarzana. It is located near Studio City, Tarzana, Woodland Hills and Calabasas. According to the 2000 U.S. Census, Encino is home to over 41,905 residents.
California Distracted Driving Statistics for February 2013
The "Statewide Observational Survey of Cell Phone Use by Drivers" in California showed that 10.8 percent of drivers were using cell phones at any given daylight time
Although observed cell phone use increases were seen across all age groups, 16 to 25 year olds showed a dramatic rise, doubling from 9 percent to 18 percent
Hand-held cell phone driving convictions increased 22 percent from 361,260 in 2010 to 460,487 in 2011
Texting while driving convictions increased 47 percent from 7,924 in 2010 to 14,886 in 2011
Source: California Office of Traffic Safety
---
Car Accident Advice
Drivers involved in minor accidents with no serious injuries should move cars to the side of the road and out of the way of oncoming traffic
Leaving cars parked in the middle of the road or busy intersection can result in additional accidents and injuries
If a car cannot be moved safely, drivers and passengers should remain in the cars with seatbelts fastened for everyone's safety until help arrives
Make sure to turn on hazard lights and set out cones, flares or warning triangles, if possible to do safely
Please see our Car Accident Advice web page for additional information and advice.
Source: Edmunds.com
An Encino car accident can brutally injure people and be very traumatizing for the victims involved so it is especially important to have a knowledgeable and skilled car accident attorney on your side. Our over 45 years of success and handling car accident and other personal injury accident cases in Encino and all through California has given us the respect and recognition of PERSONAL INJURY LAW FIRM OF YEAR 2011. Our aggressive but compassionate lawyers and staff have resolved many thousands of cases and work extremely hard to make the claims process easy for our clients, the victims and their families. We invite you to visit our new and up to date Car Accident Web Site.
The Walch Law Corporation has successfully recovered over $100,000,000.00 in funds for its clients and strives to provide instantaneous help with medical care (generally without any payment until the case is resolved), specialists, property damage repair and settlement. Our firm invites you to read our Car Accident Testimonial Pages simply by clicking here.
One typical injury that our clients of car accidents experience is spinal cord injury. The spinal cord is a long, thin, tube of nerves, tissue and cells that extends from the brain to the low back. A spinal cord injury occurs when there is damage to the spinal cord from trauma, loss of its normal blood supply, or compression from tumor or infection. The most common cause of spinal cord injury is trauma. Nearly half of these injuries are caused by car and other motor vehicle accidents, including auto accidents, motorcycle accidents and truck collisions. An car or automobile accident is a serious issue that can lead to disastrous outcomes and have ongoing effects on the victims involved so it is very important to have a qualified and experienced attorney on your side. If you or someone you care about sustained any spinal cord injuries from any car accident or other personal injury accident in Encino or anywhere in California, please contact us now, including for referrals to doctors, including orthopedic surgeons, who may provide treatment without expecting any payment until the claim is resolved.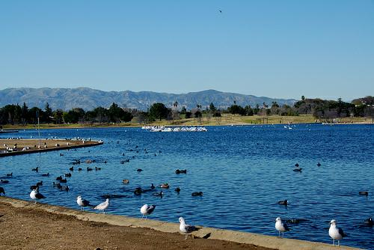 The Law Offices of Gary K. Walch provides you with the strong advocacy that you need when you, a dear friend or a loved one has been through a disturbing car accident or other personal injury accident in Encino or anywhere in California. It is our job to best represent your interests and aggressively pursue your rights. Our staff handles accidents involving car, motorcycle, truck, bus, train, bicycle, pedestrian, hit and run, uninsured motorist (UM) and much more. Call us for an absolutely FREE consultation to review and analyze your car accident or other personal injury case. For your convenience you don't even need to leave the comfort of your own home. Just like many of our clients you can do everything by telephone at 818-222-3400 or toll free 866 INJURY 2 (465879 2), email (info@WalchLaw.com) or simply complete our very easy to use contact form.
FREE CONSULTATION- NO FEE UNTIL YOU WIN!
EXPERIENCE YOU CAN TRUST