Bel Air Car Accident Injury Attorney
Over 45 Years of Experience You Can Trust!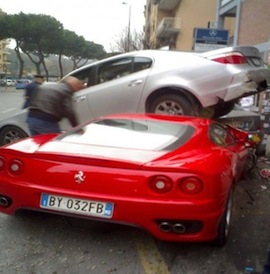 Our Bel Air car accident lawyers and law firm provide expert personal injury legal services for those injured in auto, motorcycle and other accidents, and for the relatives and families of those killed in car and other fatal accidents for wrongful death claims, in Bel Air, California, a community located in the City of Los Angeles. If you had a car accident or other personal injury claim in Bel Air, Los Angeles or anywhere else in California, please contact our car accident injury attorneys and legal team now for a completely FREE CONSULTATION. For additional helpful information about car accident injury claims, please visit our updated and comprehensive Car Accident Web Site simply by clicking here. Bel Air is bordered by Brentwood on the west, Sherman Oaks on the north, Beverly Hills on the east and Westwood on the south. The census of 2000 indicated that the affluent neighborhood of Bel Air had a population of 7,928 residents.
National Drunk Driving Statistics for March 2013
In fatal crashes in 2010, the highest percentage of drunk drivers was for drivers ages 21 to 24 (34 percent), followed by ages 25 to 34 (30 percent) and 35 to 44 (25 percent).
The speed of alcohol absorption affects the rate at which one becomes drunk.
Unlike foods, alcohol does not have to be slowly digested.
As a person drinks faster than the alcohol can be eliminated, the drug accumulates in the body, resulting in higher and higher levels of alcohol in the blood.
Source: Mothers Against Drunk Driving
---
Car Accident Advice
If the other driver was working at the time of this incident, obtain all employment contact information
Be courteous and polite, but do not admit fault or liability as, among other reasons, there may be other factors that occurred that you may not yet know about, including the other party may have been speeding or under the influence of alcohol or drugs.
If injured, do NOT give any statements to any insurer until you consult with a Bel Air, Los angeles, California Car Accident Attorney
Take photographs of all involved vehicles, the scene, anything that contributed or may have contributed to causing this incident, and the people involved.
A Bel Air car accident can cause substantial physically damage and be seriously traumatizing for the victims involved so it is essential to have an experienced car accident lawyer on your side. Our firm has more than 45 years of success in handling car accident and other personal injury cases in Bel Air, Los Angeles and throughout California. Our experience and success has given us the respect and recognition of PERSONAL INJURY LAW FIRM OF YEAR 2011. Our attorneys have over a 98% success rate in handling car accident and personal injury accident cases! Two of our senior car accident attorneys, Robert Walch and Gary Walch, were each selected as Top Lawyers in California (Highest in Ethical Standards & Professional Excellence).
Our goal is to obtain the highest financial recovery possible while we provide exceptional personal attention to our clients' needs. Our aggressive but compassionate attorneys and staff have resolved many thousands of cases and work extremely hard to make the claims process easy for our clients, the victims and their families. We invite you to visit our new and updated Car Accident Web Site.
The Walch Law Corporation has successfully recovered over $100,000,000.00 in funds for its clients and provides immediate help with medical care (usually without any payment until the case is resolved), specialists, property damage repair and settlement. We also invite you to read our Car Accident Testimonial Pages simply by clicking here.
One excruciating car accident injury that victims have experienced is burn injury. Burn injuries can result from a number of things such as from tragic car accidents, motorcycle crashes, explosions or fires, faulty products or any other type of motor vehicle accident. Burn Injuries can range from very tragic severe third degree burns involving much scarring over the body requiring extensive rehabilitation, surgeries and medical care to less severe, but often extremely painful, first and second degree burn injuries. Burn injuries often involve scarring to the body and may possibly require therapy and numerous corrective surgeries. If you or someone you care about sustained any burn injury from any car accident or other personal injury accident in Bel Air or anywhere in California, please contact us now, including for medical appointments to doctors who may provide treatment without expecting any payment until the claim is resolved.
The Law Offices of Gary K. Walch provides you with the representation and the qualified advocacy that you need when you or a loved one has been through a devastating car accident or other personal injury accident in Bel Air, Los Angeles or anywhere in California. It is our obligation to best represent your interests and aggressively pursue your rights. Our staff handles accidents involving car, motorcycle, truck, bus, train, bicycle, pedestrian, hit and run, uninsured motorist (UM) and much more. Call us for an absolutely FREE consultation to review and analyze your car accident or other personal injury case. For your convenience you don't even need to leave the comfort of your own home. Just like many of our clients you can do everything by telephone at 818-222-3400 or toll free 866 INJURY 2 (465879 2), email (info@WalchLaw.com) or simply complete our very easy to use contact form.
FREE CONSULTATION- NO FEE UNTIL YOU WIN!
EXPERIENCE YOU CAN TRUST