Woodland Hills Dog Bite Injury Attorney
Woodland Hills Dog Bite Injury Attorney – Over Forty-Three Years Handling Dog Bite Cases That You Can Trust
Were You Or A Loved One Injured in a Dog Bite or Dog Attack Incident in Woodland Hills, Los Angeles, California? Experience You Can Trust!
A dog of any breed can become dangerous when bred or trained to be aggressive, especially pit bulls and German Sheppard's
Less than one half of 1% of dog bite-related fatalities were caused by leashed animals off the owners' property.
Many factors affect a dog's propensity to bite, including heredity, sex, early experience, socialization and training, health, reproductive status, quality of ownership supervision and victim behavior.
Dogs belonging to more than 30 breeds have been responsible for fatal attacks on people, including surprisingly Dachshunds, a Yorkshire Terrier, and a Labrador Retriever. Not surprisingly based upon the news, also pit bulls.
From 1979 through 1998, 24% of human dog bite-related fatalities were caused by owned dogs (typically more than 1) that were roaming off the owners' property.
(Statistics pulled from Breeds of dogs involved in fatal human attacks in the United States between 1979 and 1998)
The dog bite and dog attack injury attorneys at the Walch Law Corporation are here for you. We offer compassionate, determined legal help to victims of bites and attacks and their families in Woodland Hills and surrounding areas of West Hills, Canoga Park, Calabasas, Agoura, Hidden Hills and all of Los Angeles. With over 45 years experience handling dog bite and dog attack cases, including resolving some cases for hundreds of thousands of dollars, our dog bite lawyers want to help you get the best medical care, scar revision surgery when needed, and the best financial recovery possible. Please call us now at 1.866 INJURY 2, send us an email to info@WalchLaw.com or simply click here to contact us now.
While some people think Woodland Hills is a city because in part of its large size, both in land and in population, it is actually a community located within the city of Los Angeles, CA, in the western part of the San Fernando Valley. It is divided by both Ventura Blvd. and the 101 Freeway, also known as the Ventura Freeway, which essentially travel in east west directions through Woodland Hills.
Located southwest of the Santa Monica Mountains, Woodland Hills is near Canoga Park, West Hills, Hidden Hills and Winnetka. The population of Woodland Hills in 2008 was about 63,000. Formerly named Girard after Victor Girard Kleinberger, who purchased the land in 1922 from Harry Chandler, the town became known as Woodland Hills in 1945, after becoming incorporated with Los Angeles.
Residents and visitors are welcome in multiple free parks, such as Warner Ranch Park and Serrania Park, which boast children's play areas, picnic tables, hiking trails and some with unpublicized dog play areas. The Upper Las Virgenes Canyon Open Space Preserve has miles of mountain biking, equestrian, and hiking paths. Multiple excellent private and public schools are open within Woodland Hills. These schools include three (3) private Catholic high schools: Crespi, Louisville and Chaminade, as well as Kadima Hebrew Academy and many grade schools and Los Angeles Pierce College, a well known community college. Pierce College also offers many evening educational and recreational classes and programs.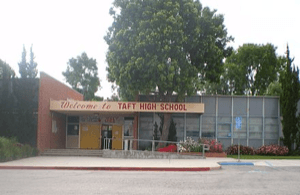 Dog bite and dog attack injury victims in Woodland Hills may suffer extreme injuries, including nerve damage (resulting in complex regional pain syndrome, known as CRPS), puncture wounds, lacerations, secondary infections, amputation and permanent scarring. Severe emotional and psychological distress, including PTSD may occur. Necessary treatment by healthcare and mental healthcare professionals is crucial, including visits to medical doctors, psychologists and medical specialists such as plastic surgeons, neurologists and pain management doctors.
Many secondary injuries can arise from dog attacks and bites, especially when the victim is forcibly knocked down. Common injuries sustained in these falls are muscle strains, torn ligaments (e.g., to knees and shoulders), broken bones and sprains. Orthopedic care, physical therapy, and visits to chiropractors and other specialists may also be necessary. Death sometimes may also result from an initial violent attack or secondary infections, in which case wrongful death claims may be filed by wrongful death lawyers for the grieving family members.
Dog owners and handlers must know how to properly restrain and control dogs in their care. Proper training for both dogs and their owners and those who care for dogs as their line of work is advised. Proper training helps to keep pets, including dogs and cats, their 'people' and the general population safe. Factors leading to dog bites and attacks can include the following:
Unspayed/Un-neutered dogs
Failure to properly train dogs
Ill or injured dogs
Approaching a strange dog, especially when the dog is not looking and is surprised
Here is One Way to Avoid Injury: Use Short Leashes
Long retractable leashes are an accident waiting to happen. Often made out of cheap plastic parts, the handle and internal mechanism may snap at any moment, allowing your dog to race away into the street, towards unfriendly dogs, or towards other people. It is very easy to become distracted and lose control of a dog without realizing how far away they have been allowed to wander while technically leashed.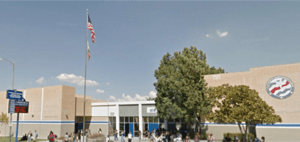 Using a strong chain or woven nylon strap leash in good repair with an appropriate collar or harness is essential for dog safety. Keeping your furry family member close to you and training them to heel, sit at crosswalks, and not lunge at other dogs are all necessary components of ensuring you both arrive home safely without incident.
Woodland Hills Dog Bite Injury Information
Common serious injuries suffered by dog attack and bite victims are severe bites, lacerations requiring sutures, amputation and nerve damage, including numbness or paralysis. These injuries are life-altering, may create permanent disabilities and can make reparative and plastic surgeries necessary. Rehabilitation and physical therapy will likely also be necessary. Injuries from dog attacks contribute to physical, emotional and psychological pain and turmoil.
If you or anyone you know have suffered these or other injuries from a dog bite or dog attack in Woodland Hills, Calabasas, Canoga Park, the Los Angeles area, or anywhere within the state of California, contact us now, and let us assist you. We provide referrals to doctors, including specialists, who often may provide care without payment due until your case is resolved.
You Can Trust Our Experience in Dog Attack and Bite Injury Claims
Over 45 years handling dog bite cases with better than a 98% success rate in handling all injury claims
Personal Injury Law Firm of the Year 2011
Selected "Top Lawyers In California"
Over $100,000,000.00 recovered, for people like you!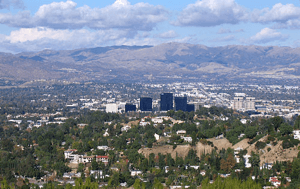 For more information about attack and bite injury insurance claims, or to find out more about us and our areas of practice, please visit our Dog Bite and Dog Attack Injury page, and our Attorney Profile Pages.
The law offices of Gary K. Walch, ALC, are here to protect and pursue your rights while representing your best interests. We provide you with the dedicated advocacy and experienced, aggressive counsel you need when you or a loved one has suffered a dog bite or other injury. We offer compassion and understanding, and make this claims process easier on you and your family. Our strong team of lawyers handle dog bite and attacks, car, truck and motorcycle accidents, uninsured motorist (UM) claims, and much more.
We strive to provide the best possible customer service.
Receive a FREE Consultation by Contacting Our Woodland Hills Dog Attack and Dog Bite Injury Law Firm Today
You may call or contact our law offices now for an absolutely free legal consultation from an experienced dog bite/dog attack injury attorney or any member of our dedicated legal team.
Local: 818-222-3400 (after hours please press 1) or
Toll Free: 866 INJURY 2 or 866-465-8792 (after hours please press 1)
Email us: info@WalchLaw.com or click on our contact link to tell us about your case
Remember, our law firm on dog bite and dog attack injury cases offers an absolutely FREE consultation and There is NO fee until you win!