Westlake Village Car Accident Injury Attorney
Over 45 Years of Experience You Can Trust!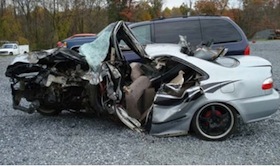 Our Westlake Village car accident lawyers and law firm provide expert personal injury legal services for those injured in auto, motorcycle and other accidents, and for the relatives and families of those killed in car and other accidents for wrongful death claims, in Westlake Village, California, a city located on the western edge of Los Angeles County, California. If you had a car accident or other personal injury claim in Westlake Village or anywhere else in California, please contact our attorneys and legal team now for a completely FREE CONSULTATION. Westlake Village is known for both its affluence and secluded character, and is considered one of the wealthiest communities in the Greater Los Angeles Area. As of the 2010 U.S. Census, the city has a population of 8,270 people.
Westlake Village Fatal Car Crashes and Road Traffic Accident Statistics for 2007
Fatal accident count: 1
Vehicles involved in fatal accidents: 1
Fatal accidents caused by drunken drivers: 0
Persons involved in fatal accidents: 0
Pedestrians involved in fatal accidents: 1
Source: City-Data
---
National Statistics for Drunk Driving
50 to 75 percent of convicted drunk drivers continue to drive on a suspended license
On average, one in three people will be involved in a drunk driving crash in their lifetime
MADD has helped save over 27,000 young lives with the passage of the 21 year old minimum drinking age law.
Almost one in three 8th graders has tried alcohol
Source: Mothers Against Drunk Driving
A Westlake Village car accident can severely injure the persons involved and be extremely traumatizing for the victims involved so it is very important to have an experienced car accident lawyer on your side. In our over 45 years of personal injury experience we have successfully resolved thousands and thousands of car injury accident cases. Our aggressive but compassionate attorneys and staff work extremely hard to make the claims process easy for our clients, the victims and their families. We invite you to visit our new and updated Car Accident Web Site.
The Walch Law Corporation has successfully recovered over $100,000,000.00 in funds for its clients and provides immediate help with medical care (usually without any payment until the case is resolved), specialists, property damage repair and settlement and recently was selected as the Person Injury Law Firm of Year for 2011. We also invite you to read our Car Accident Testimonial Pages simply by clicking here.
One common injury that victims of car accidents experience is knee injury. Your knee joint is made up of bone, cartilage, ligaments and fluid. Muscles and tendons help the knee joint move but when any of these structures is hurt by a car, motorcycle, truck, bicycle, pedestrian or fall accident, you might suffer from serious knee problems. Knee problems can cause uncomfortable pain and difficulty walking. Knee injury symptoms and signs include pain and swelling with difficulty bending the knee and weight-bearing. If the inflammation occurs instantly, it may suggest a ligament tear or fracture. If the swelling occurs over a period of many hours, meniscal or cartilage injuries may be the reason. When you have suffered a knee injury because of a car accident or other motor vehicle accident, proper medical care is necessary and our firm is able to provide names of multiple doctors, including orthopedic surgeons, to treat such problems without any advance payment.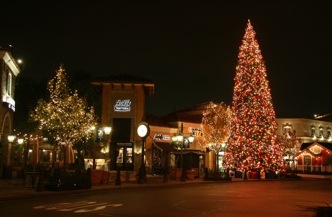 The Law Offices of Gary K. Walch provides you with the strong advocacy that you need when you or a loved one has been through a devastating car or other injury accident in Westlake Village or anywhere in California. It is our job to best represent your interests and aggressively pursue your rights. Our staff handles accidents involving car, motorcycle, truck, bus, train, bicycle, pedestrian, hit and run, uninsured motorist (UM) and much more. Call us for an absolutely FREE consultation to review and analyze your personal injury case. For your convenience you don't even need to leave the comfort of your own home. Just like many of our clients you can do everything by telephone at 818-222-3400 or toll free 866 INJURY 2 (465879 2), email (info@WalchLaw.com) or simply complete our very easy to use contact form.
FREE CONSULTATION- NO FEE UNTIL YOU WIN!
EXPERIENCE YOU CAN TRUST