West Los Angeles Car Accident Injury Attorney
Car Accident Wrongful Death, Personal Injury Lawyers, West Los Angeles, California
West L.A., California Car Accidents Lawyers with Over 45 Years of Experience and Success Rate of More Than 98% in Winning Thousands of Injury Accident Cases!
If you were injured in a West Los Angeles (West LA) California personal injury collision with a car, please read this now: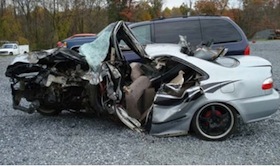 We were raised in West Los Angeles, commonly known as West L.A. Some of us attended UCLA, including the UCLA School of Law. We know that injury accidents, sometimes tragically resulting in death with wrongful death accident claims, can leave families devastated and overwhelmed with problems. Our West Los Angele car accident injury lawyers genuinely care and want to help you.
Our car accident injury attorneys for West Los Angeles understand that car accidents cause serious injuries, substantial property damage, and sometimes even wrongful death. Our West LA wrongful death, car accident personal injury claims lawyers have better than a 98% success rate in handling personal injury cases in West Los Angeles, Los Angeles and all throughout California.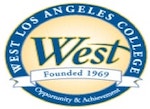 Starting out in Westwood, at the busy intersection of Wilshire & Westwood, just south of UCLA, now with more than 45 years of experience in handling thousands and thousands of car accident and other accident injury claims, we are a team of accident claim lawyers offering our legal services for West Los Angeles, Westwood, Century City, Cheviot Hills, Brentwood, Bel Air, Mar Vista, Venice and various other places in and around Los Angeles and California.
Our well qualified and experienced car accident injury lawyers know how to handle car accident cases, from getting damaged cars towed and repaired, total loss cars paid-off, free rental cars, immediate medical care without payment due until your case is resolved (e.g., on a medical lien basis), to maximum settlements while providing legal advice and clear explanations of the claims process all along the way. To see what our clients and others have said about our expert car accident injury lawyers, please see our testimonial section.
There are many time rules (including the California statute of limitations) and procedural rules (e.g., in car insurance policies, the California DMV, etc.) so please do not wait. Please do NOT risk making a mistake or missing a key time deadline. Contact us now at 818-222-3400 or 1.866 INJURY 2 (after hours just dial "1") for your FREE & CONFIDENTIAL consultation and case evaluation.
About West Los Angeles (West LA), California
West Los Angeles or West L.A. is a name of a community for two residential and commercial areas located within the City of Los Angeles, California, mapped differently by different sources and on the opposite sides of the San Diego (Interstate 405) Freeway. West Los Angeles lies within the larger Westside region of Los Angeles County and together they comprise the 90025 zip code.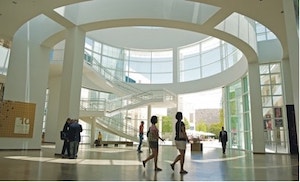 There is no exact agreement on its boundaries, but for some West LA is bounded on the south by Olympic Boulevard or Pico Boulevard or even as far south as National Boulevard; on the east by the 405 Freeway or Sepulveda Boulevard and for some to Beverly Glen Boulevard and Century City or even to Robertson or much farther east to Western Avenue; on the north to Santa Monica Boulevard or Wilshire Boulevard or even for some to Sunset Boulevard including UCLA; and on the West by Bundy Drive, Barringon Avenue or Centinela Avenue. For some it's the area bounded by Beverly Hills or Century City to the east, Venice to the south, Santa Monica to the west and Brentwood, Wilshire Boulevard or Sunset Avenue to the north.
The Los Angeles Police Department (LAPD) operates the West Los Angeles Community Police Station, located at 1663 Butler Avenue.
West Los Angeles is a part of the Los Angeles Unified School District (LAUSD). Neighbourhood elementary schools are Brockton Avenue, Canfield Elementary School, Castle Heights Elementary School, Clover Avenue Elementary and Warner Avenue. Middle Schools are Emerson, Palms, and Webster. High Schools are Hamilton High School, Los Angeles Centre for Enriched Studies and Indian Springs Continuation, both on the same site. YULA Boys High School, Yeshiva of Los Angeles Girls High School, Saint Sebastian School, West Los Angeles Baptist School are nearby private schools. Pacific States University in the Harvard Heights area is a graduate and an undergraduate college.
The most prominent institution and employer is –if we consider West LA to include the area north of Wilshire Blvd. - the University of California at Los Angeles, known worldwide for its academics, scientific innovations [including the internet) and athletic programs (including John Wooden, best college basketball coach ever, with ten (10) NCAA Championships] as UCLA.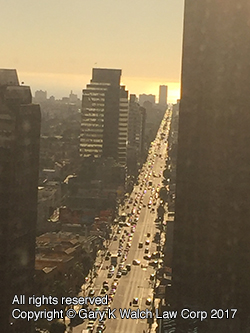 The Stoner Recreation Center is situated in the area. The center includes a waterpark, barbecue pits, a lighted baseball diamond, a children's play area, an indoor gymnasium, picnic tables and more.
The Annual Cherry Blossom Festival, co-sponsored by the West Los Angeles Japanese American Community Center is held at the park. Sawtelle Boulevard has become one of the most prominent food streets in the city.
Some of the notable people in and or who have resided in West Los Angeles include the following:
David Avadon
Lonzo Ball
Pat Doyle
Kareem Abdul Jabbar
Julliet Landau
Reggie Moore
Geoff Schwartz
Mitchell Schwartz
Bill Walton
Our West L.A. car accident injury lawyers offer a completely FREE & CONFIDENTIAL consultation for new accident injury cases and there is no fee until you win. We work on a contingency fee for our services on accident cases – which means we do not get paid until you WIN!
Our services are FREE and you pay NO fee until we WIN!
Reasons to Contact and use Our West La Car Accident Injury Attorneys
Our attorneys for West Los Angeles or often called West LA genuinely care about helping you. Here are some of our wrongful death & personal injury law firms' credits, awards and accomplishments: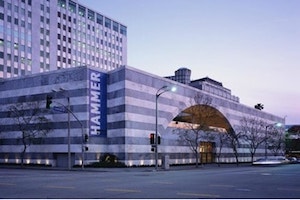 More than 45 years of experience and continuous membership with California State Bar.
Recovered monetary settlements of over $100,000,000.00.
Graduated UCLA Summa cum laude (with highest honors from UCLA).
Graduated UCLA School of Law
Selected by Expertise as Best Car Accident Attorneys in Los Angeles, 2017
Served as Chairperson of the Civil Litigation-Tort Section of Westwood Bar Association in West Los Angeles.
With more than 98% success rate in resolving thousands of personal injury and wrongful death accident claims (of course, past success is no prediction of results in any future case)
Served Los Angeles Superior Court in the capacity of Arbitrator.
Awarded Personal Injury Law Firm of Year in 2011 and 2014.
Awarded Personal Injury Attorney of Year in 2010 and 2014.
Graduated Phi Beta Kappa from UCLA, which is the Oldest Academic Honor Society in the nation.
Selected Top Lawyers In California (Based on Highest in Ethical Standards & Professional Excellence)
Member of Consumer Attorneys Association of Los Angeles (CAALA)
For more information about our personal injury attorneys and law firm, please see our home page.
What Our West Los Angeles (West L.A.) Wrongful Death & Personal Injury Lawyers Assist You With
Our West Los Angeles (West LA), California car accident personal injury lawyers are caring and compassionate towards our clients, yet extremely aggressive against the responsible parties' insurance company. We work extremely hard to obtain the desired results. Our car accident injury attorneys and legal staff help our clients deal with the following: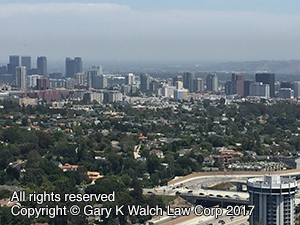 Medical Care: Personal injury car accidents in West Los Angeles (West LA), CA often leave victims dealing with serious injuries that require immediate medical care and physical therapy treatments. Our West Los Angeles lawyers help clients obtain medical care, including doctors, physical therapists, specialists such as orthopedic and plastic surgeons, neurologists, dentists and psychologists; usually without any payment until the claim is resolved. Moreover, injured clients can seek assistance for prescription medications including pain meds, CT Scans, MRI and X-Rays, usually with no payment due until your claim is resolved.
Vehicle Repairs: West Los Angeles, car collision accidents can cause substantial damages to cars, trucks, and motorcycles. Our West LA car accident attorneys and law offices help you with your vehicle repairs, storage, towing, total loss settlements and if appropriate free car rental.
Transportation to Doctor: Our West LA car accident lawyers and law offices assist clients in finding doctors, arranging appointments and, whenever appropriate, arrange transportation for injured clients to and from the hospital, medical clinic and other doctor and physical therapy appointments. If you need such help, please let us know.
Cash Advances/Emergency Loans: West Los Angeles car accidents can exhaust your finances especially with unexpected medical bills and added expenses to take care of at a time when you may miss out on work and suffer a loss of earnings and other income. Our proficient West Los Angeles car accident lawyers and law offices will assist you in receiving loans and advances to cover those additional expenses.
How to Contact West Los Angeles Car Accident Injury Lawyer
If you or your loved one has been involved in a West Los Angeles, CA car accident or any motor vehicle collision with injuries or a horrific wrongful death, call us right now for your FREE & CONFIDENTIAL car accident personal injury advice.
You also simply go to our contact us form and tell us about your car accident case.
You can look through our lawyer profiles and get to know our experienced and well-qualified lawyers. Furthermore, learn about the formalities, procedures, and rules associated with West Los Angeles personal injury and wrongful death claims by visiting our Car Injury Accident Web Site; and for more specific help about your particular car accident injury case please call us now at 818-222-3400 or 1.866 INJURY 2 (after hours just dial "1") for FREE & CONFIDENTIAL consultation on your car accident injury case.
Remember, our car accident injury lawyers offer FREE legal consultations and evaluations on West Los Angeles car accident claims and take our clients' cases on a contingency basis, which simply means there is NO fee until you WIN!
Our services are FREE unless we win!