Victorville Car Accident Injury Attorney
Car Accident Wrongful Death, Personal Injury Lawyers, Victorville, California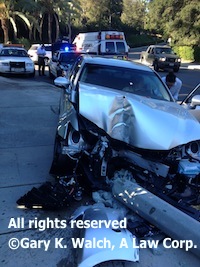 Victorville, San Bernardino California Car Accidents Lawyers with Over 45 Years of Experience and Success Rate of More Than 98%!
If you were injured in Victorville personal injury collision with a car, please read this:
Victorville, California car accidents cause catastrophic injuries, sometimes even wrongful death claims. Our car accident attorneys understand how disruptive Victorville injury car accidents can be and genuinely care.
Victorville car accident collisions do cause serious injuries, substantial property damage, and sometimes even wrongful death. Our Victorville wrongful death, car accident personal injury claims lawyers have a 98% success rate in handling thousands of personal injury cases in Victorville, San Bernardino and all throughout California.
Victorville fatal car crashes and road traffic accident statistics for 2014
Fatal accident count: 16
Vehicles involved in fatal accidents: 28
Fatal accidents involving drunken persons: 6
Fatalities: 16
Persons involved in fatal accidents: 39
Pedestrians involved in fatal accidents: 3
Source: City-Data
Having 45 years of experience in handling thousands of car accident and other accident injury claims, we are a team of accident claim lawyers offering our legal services for Victorville, San Bernardino and all of California.
Our experienced car accident injury lawyers know how to handle car accident cases, from getting damaged cars towed and repaired, total losses paid off, free rental cars, immediate medical care without payment due until your case is resolved, to maximum settlements while providing legal advice and clear explanations of the claims process through the claims process. To see what other clients have said about us please visit our testimonial section.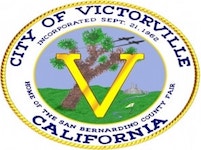 There are many time rules (including the California statute of limitations) and procedural rules (e.g., in car insurance policies, the California DMV, etc.) so please do not wait. Please do NOT risk making a mistake or missing a key time deadline. Contact us now at 818-222-3400 or 1.866 INJURY 2 (after hours just dial "1") for your FREE & CONFIDENTIAL consultation and case evaluation.
What Our Victorville Wrongful Death & Personal Injury Car Accident Lawyers Assist You With
Our Victorville, California car accident personal injury lawyers are caring and compassionate towards our clients, yet extremely aggressive against the responsible parties' insurance company. We genuinely care about our clients and help our clients deal with the following: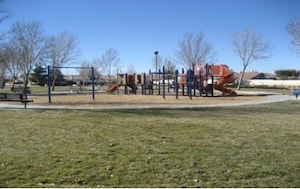 Medical Care: Personal injury car accidents in Victorville, CA often leave victims dealing with serious injuries that require immediate medical care and physical therapy attention. Our Victorville, CA lawyers help clients obtain medical care, including doctors, physical therapists, specialists such as orthopedic and plastic surgeons, neurologists, dentists and psychologists; usually without any payment until the claim is resolved. Moreover, clients can seek assistance for prescription medications, X-Rays, MRI and CT scans, usually with no payment due until your claim is resolved.
Vehicle Repairs: Victorville, CA car accidents can cause substantial damages to cars, trucks, and motorcycles. Our Victorville car accident lawyers and law offices help your vehicle repairs, storage, towing; and if appropriate, total loss settlements and free car rental.
Transportation to Doctor: Our Victorville car accident lawyers assist clients in finding doctors, arranging appointments and, whenever appropriate, arrange transportation for injured clients to and from the hospital, medical clinic and other doctor and physical therapy appointments.
Cash Advances/Emergency Loans: Victorville car accidents can exhaust your finances especially with unexpected medical bills and added expenses to take care of at a time when you may miss out on work and suffer a loss of wages and earnings. Our proficient Victorville car accident lawyers and law offices will assist you in receiving loans and advances to cover those additional expenses.
About Victorville, California
Victorville is a city located in the Victor Valley of the Southwestern San Bernardino County, California. Victorville is located at the southern western edge of the Mojave Desert, 81 miles northeast of Los Angeles, 34 miles south of Barstow, 48 miles east of Palmdale, and 37 miles north of San Bernardino through the Cajon Pass on Interstate 15.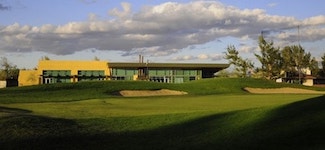 Victorville is the location of the offices of the "Mojave Desert Branch" of the San Bernardino County government.
Victorville is bordered by Apple Valley on the east, Hesperia on the south, and Adelanto on the west. The Mojave River flows sporadically through Victorville. The elevation at City Hall is approximately 2,950 feet above sea level. According to the 2010 Census the population was 115,903.
According to the United States Census Bureau, the city has a total area of 73.7 square miles. Out of which, 73.2 square miles of it is land and just 0.6 square miles of it is water. The total area is 0.76% water.
The city is located in the High Desert, an area known for its unique and moderate weather. The National Weather Service has maintained a weather station in Victorville since 1917. Records show that Victorville has a cold desert climate with four (4) distinct seasons.
Black ice sometimes occurs in winter. In the California State Legislature, Victorville is in the 21st Senate District, represented at the time of this writing by Republican Scott Wilk, and in the 33rd Assembly District, represented at the time of this writing by Republican Jay Obernolte.
In the United States House of Representatives, Victorville is in California's 8th Congressional district, represented at the time of this writing by Republican Paul Coo.
Some of the well known district schools in Victorville are Victor Elementary School District, Adelanto Elementary School District, Hesperia Unified School District, Victor Valley Community College and a few others.
There are several notable areas and locations within Victorville such as Spring Valley Lake, the old Sheriff's Office, U.S. Route 66 and the Southern California Logistics Airport.
Victorville has been used for commercial filming several times, including the following: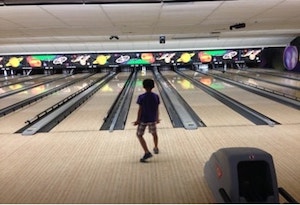 The Hills Have Eyes (1977) by Wes Craven
Lethal Weapon (1987) was partly filmed at El Mirage Dry Lake west of Victorville
Grand Theft Auto (1977), Ron Howard filmed in Downtown Victorville
The Fast and the Furious (2006), was partially filmed in Victorville.
Sky (2015) included a dinner scene filmed in Emma Jean's Holland Burger Café in Victorville.
Some of the notable people in or from Victorville are:
Earl W. Bascom, rodeo pioneer, cowboy artist and sculptor, Rodeo Hall of Fame Inductee
Harold Budd, Los Angeles-born ambient composer
Stevie Ryan, writer, comedian, and star of Stevie TV
Jesse Chavez, Major League Baseball pitcher
Raven, drag queen and performer
Patty Jenkins, writer and director
Our car accident lawyers for Victorville and San Bernardino offer an absolutely FREE & CONFIDENTIAL consultation for new accident cases and there is no fee until you win. We work on a contingency fee for our services on accident cases – which means we do not get paid until you WIN!
How to Contact Victorville Car Accident Injury Lawyer
If you or your loved ones has been involved in a Victorville, CA car accident or any motor vehicle collision, call us right now for your FREE & CONFIDENTIAL car accident personal injury advice.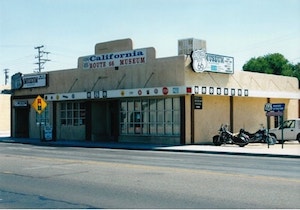 You also may simply go to our contact us form and tell us about your car accident case.
You can look through our lawyer profiles and get to know our experienced and well-qualified lawyers. Furthermore, learn about the formalities, procedures, and rules associated with Victorville, California personal injury and wrongful death claims by visiting our Car Injury Accident Web Site; and for more specific help about your own particular car accident injury case, please call us now at 818-222-3400 or 1.866 INJURY 2 (after hours just dial "1") for FREE & CONFIDENTIAL consultation on your car accident injury case.
Remember, our car accident injury lawyers offer FREE legal consultations and evaluations on Victorville car accident claims and take our clients' cases on a contingency basis, which simply means there is NO fee until you WIN!
So we offer an absolutely FREE consultation and NO fee until you WIN! Therefore you do NOT need worry about money – Please call us now. You will be very glad that you did.