Ventura Motorcycle Injury Accident Lawyers
FREE CASE CONSULTATION -- VENTURA ACCIDENTS
1-866 INJURY 2
or
1-866-465-8792​
Why You Should Hire Our Injury Accident Lawyers after a Motorcycle Accident in Ventura, California
Over 45 Years Experience – Thousands of Cases Won!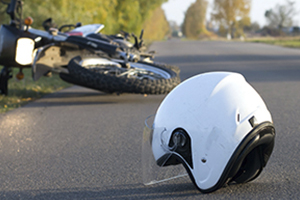 Motorcycle accidents can be devastating, causing severe injuries, emotional strain and significant financial burdens. If you or a loved one has been injured in a motorcycle accident in Ventura, California, or a relative killed with a wrongful death claim, it's crucial to understand the importance of seeking legal representation. In this article, we will discuss the reasons why hiring our experienced motorcycle injury accident lawyers is essential, backed by Ventura motorcycle accident statistics and an overview of major highways and streets in the area.
Ventura Motorcycle Accident Statistics: Before delving into the reasons for hiring our injury accident lawyers, and you may call us now at 1.866 INJURY 2 or contact us now for an absolutely FREE case evaluation, let's take a closer look at the motorcycle accident statistics in Ventura. These figures highlight the prevalence and severity of such accidents, underscoring the need for legal support:
According to the California Office of Traffic Safety, there were a total of 105 motorcycle collisions reported in Ventura County in the most recent year for which data is available.
Out of those accidents, 17 resulted in severe injuries, making it clear that motorcycle accidents can have long-lasting and life-altering consequences.
Ventura County ranks among the top counties in California for motorcycle accidents, emphasizing the potential dangers faced by riders in this region.
Major Highways and Streets in Ventura: Ventura County boasts a network of highways and streets that are often the site of motorcycle accidents. Familiarizing yourself with these locations can help you understand the risks involved and the need for legal representation:
US Route 101 (Ventura Freeway): This major highway runs through Ventura County and is a common route for commuters and travelers. With high volumes of traffic, it can be prone to severe accidents, even fatalities with wrongful death accident claims, involving motorcycles.
California State Route 33: Also known as the Ojai Freeway, connects Ventura with Ojai and is a very popular route for motorcyclists. However, its winding nature and scenic views can pose severe hazards with risks of accident collisions.
Victoria Avenue: As one of the primary thoroughfares in Ventura, Victoria Avenue witnesses significant traffic flow, increasing the likelihood of motorcycle accidents.
Reasons to Hire Our experienced Injury Accident Lawyers:
Expertise and Experience: Our injury accident lawyers concentrate in handling and winning motorcycle accident cases and possess extensive knowledge of the laws and regulations specific to Ventura County and California. Our legal team has been winning injury accident cases for over 45 years, winning thousands of such cases during that time. Experience and success matter! We understand the complexities of these cases and can navigate the legal process effectively on your behalf to not only obtain the maximum financial recovery but also provide excellent personal service throughout the process.
Investigation and Evidence Gathering: Following a motorcycle accident, collecting evidence, including photographs and other recordings, is crucial to establishing liability and insurance coverages. Our lawyers have the resources and expertise to conduct a thorough investigation, gathering essential evidence such as accident reports, witness testimonies, insurance information and expert opinions.
Negotiation and Settlement: Dealing with insurance companies can be overwhelming, as they have trained adjusters and defense attorneys who try to minimize payouts to maximize their profits. You need an expert on your side to balance the scales of justice. Our lawyers are skilled negotiators who can advocate for your rights, ensuring that you receive top compensation for your injuries, medical expenses, lost wages and income, pain and suffering, and property damage including diminished value (DV) claims.
Litigation Representation: In cases where a fair settlement cannot be reached, our injury accident lawyers are prepared to take your case to court. We shall use the power of the courts to compel payment to you. We possess the litigation experience necessary to present a strong case on your behalf and fight for the compensation you deserve.
Peace of Mind: Dealing with the aftermath of a motorcycle accident can be physically, emotionally and financially draining. By hiring our injury accident lawyers, you can focus on your recovery while knowing that your legal rights are being protected by professionals who have your best interests at heart.
Conclusion: If you have been injured in a motorcycle accident in Ventura, California, hiring our injury accident lawyers can make a significant difference in the outcome of your case. With their expertise, experience and dedication, we shall fight for your rights, help you navigate the legal process, and strive to secure the top compensation you deserve. Don't face the challenges alone – contact our firm today for a free consultation and you will be glad you did!
It's easy to contact us
There is NO charge for our initial consultation — it is absolutely FREE!
Over 47 years experience successfully handling thousands of personal injury & wrongful death accident cases in Ventura and all of California! changes highlighted in blue for your convenience
If you had a lyft injury accident, our personal injury & wrongful death accident lawyers offer an absolutely FREE & CONFIDENTIAL case consultation and evaluation and we work on a contingency fee. That means there is NO fee until you WIN and then the fee comes out of the recovery usually paid by the other parties' insurance company and not out of your own pocket.
There are many easy ways to contact us 24/7:
Please call us Toll Free at 866 INJURY 2 or 866-465-8792 (after hours please dial "1")
You may also call us at 818-222-3400 (again, after hours, please dial "1")
Simply click here for our quick and easy contact form to tell us about your car accident or other injury accident.
Send us an email anytime to info@WalchLaw.com.
We offer FREE consultations and evaluations to those hurt in accidents in Ventura and also in Los Angeles, San Fernando Valley, Kern, Orange, Riverside, San Bernardino, and throughout all of California and there is NO fee until you WIN!
We look forward to speaking with you today and helping you resolve your injury accident legal problems.
SE HABLA ESPAÑOL / SA ATIN PO ITO / FALAMOS PORTUGUÊS / 我們講普通話和廣東話
FREE CONSULTATION * NO FEE UNTIL YOU WIN !