Ventura County Car Accident Injury Lawyer
Car Accident Wrongful Death, Personal Injury Lawyer, Ventura County, California
Ventura County, California Car Accident Lawyers with Over 45 Years of Experience and Success Rate of Better Than 98% in Winning Thousands of Car Accident & Wrongful Death Accident Cases!
If you were injured in a Ventura County California personal injury collision with a car, motorcycle or truck, please read this now: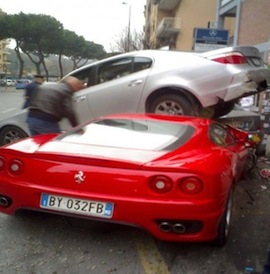 Ventura County, California car accidents can cause victims overwhelming injuries and problems. Our injury accident lawyers understand this and we genuinely care.
Ventura County auto accident collisions cause serious injuries, substantial property loss, and sometimes even wrongful death. Our wrongful death, car accident personal injury claims attorneys for Ventura County have a success rate of more than 98% in winning personal injury and wrongful death accident cases in Ventura County, including Camarillo, Oxnard and Simi Valley, and throughout all of California.
With more than 45 years of intense experience in handling and settling thousands of car accident, truck accident, motorcycle accident, and other serious injury accident claims, we are a law firm of accident claim attorney offering our legal services for all of Ventura County.
Our experienced Ventura car accident injury lawyers know how to handle car accident cases, from getting damaged cars towed and repaired to total loss car damages paid to instant medical care without payment due until your case is resolved, to maximum settlements while providing legal advice and clear explanations of the claims process all along the way. To see what other say about our Ventura injury accident lawyers and corporation, please see our testimonial section.
There are several time rules (including the California statute of limitations) and procedural rules (e.g., in car insurance policies, the California DMV, etc.) so please do not wait and lose your rights.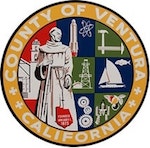 Sometimes potential clients contact us AFTER the California statute of limitations has passed and there is nothing anyone can do to help them. Please do NOT let that happen to you – Please contact us NOW at 818-222-3400 or 1.866 INJURY 2 (after hours just dial "1") for your FREE & CONFIDENTIAL consultation and case evaluation. Our attorney consultation is completely FREE and if we take your accident case, our injury attorneys for Ventura County work on a contingency fee, which simply means there is NO fee to you until you WIN!
Thus, the consultation is FREE and there is NO fee until you win, so there is NO reason to delay and risk losing your rights. Give us a call now – You will be very glad that you did!
FREE CONSULTATION -- CONTINGENCY FEES
What Our Ventura County Wrongful Death & Personal Injury Car Accident Lawyers Assist You With
The car accident, personal injury & wrongful death accident lawyers for Ventura County are understanding and sympathetic towards our clients, yet extremely aggressive against the responsible parties and their insurance companies. Remember, in most cases the responsible parties are insured and their insurers are responsible to both defend and pay the settlement (called indemnification) of the responsible parties. In other words, usually the settlement money comes from an insurer and not individual persons. Additionally, our accident lawyers and legal staff help our clients deal with the following: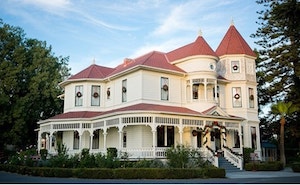 Medical Care: Serious injury and wrongful death car accidents in Ventura County and all around California often leave victims dealing with serious injuries that require timely care, physical therapy and medical treatment. In Ventura County the accident lawyers help clients obtain medical care, including doctors, specialists such as orthopedic and plastic surgeons, neurologists, dentists, and psychologists, usually without any payment due until the claims are resolved. Moreover, clients can receive help with medications, X-Rays, scans including MRI and CT, again usually with no payment due until their claim is resolved.
Vehicle Repairs: Car, truck, & motorcycle accidents in Ventura County can cause huge damages to cars, trucks, and motorcycles. Our Ventura County accident lawyers and law offices help you with vehicle repair, storage, towing and if appropriate, total loss replacement and free car rental.
Transportation to Doctor: Our car accident attorneys for Ventura County assist clients in finding doctors, arranging appointments and, whenever appropriate, arrange transportation for injured clients to and from the hospital, medical clinic and other doctor and physical therapy appointments. If you need any kind of assistance with the transportation, just let us know.
Cash Advances/Emergency Loans: Ventura County car accidents can reduce your finances especially with unexpected medical bills and added expenses to take care of at a time when you may miss work and suffer a loss of wages and other earnings. We understand this. Our experienced Ventura County car accident lawyers and law offices will assist you in receiving loans and advances to cover those additional expenses.
Reasons to Contact Our Ventura County Car Accident Wrongful Death & Personal Injury Lawyers
Our Ventura County auto accident attorneys genuinely care about our inured clients and their families. Here are some of our wrongful death & personal injury law firms' credits, awards and accomplishments:
Awarded Personal Injury Law Firm of Year in 2011 and 2014.
Awarded Personal Injury Attorney of Year in 2010 and 2014.
Graduated Phi Beta Kappa from UCLA, which is the Oldest Academic Honor Society in the nation.
Selected Top Lawyers In California (Based on Highest in Ethical Standards & Professional Excellence)
45 years experience and continuous membership with California State Bar Association.
Recovered monetary settlements of over $100,000,000.00.
Graduated UCLA Summa cum laude (with highest honors from UCLA).
Served as Chairperson of the Civil Litigation-Tort Section of Westwood Bar Association.
Having better than 98% success rate in thousands of personal injury and wrongful death accident claims (of course, past success is no prediction of results in any future case)
Served Los Angeles Superior Court in the capacity of Arbitrator.
Selected by Expertise as Best Car Accident Attorneys in Los Angeles, 2017
For more information about our personal injury attorneys and law firm, please see our home page.
How to Contact a Ventura County Car Accident Injury & Wrongful Death Lawyer?
If you have been involved in a Ventura County car accident or any motor vehicle collision, call us right now for your FREE & CONFIDENTIAL car accident personal injury advice. You also may simply go to our contact us form and tell us about your car accident case or any other injury accident case you had.

Moorpark College in Ventura County, California

You can also view our lawyer profiles profiles to know more about our skilled and well-qualified lawyers. Furthermore, learn about the formalities, procedures and rules associated with personal injury and wrongful death claims by visiting our Car Injury Accident Web Site; and for more specific help about your particular car accident injury case just call us now at 818-222-3400 or 1.866 INJURY 2 (after hours just dial "1") for your absolutely FREE & CONFIDENTIAL consultation on your car accident injury case.
Our car accident injury lawyers offer FREE legal consultations and evaluations on Ventura County car accident claims and take our clients' cases with utmost concern and priority.
WE WANT TO HELP YOU – PLEASE CONTACT US NOW AND LET US EARN YOUR BUSINESS AND YOUR TRUST!
About Ventura County, California
Ventura County is a county in the southern part of the U.S. state of California. Ventura County was historically inhabited by the Chumash people who also settled much of Santa Barbara and San Luis Obispo counties, with their presence dating back 10,000-12,000 years.
The Chumash people were mainly hunter-gatherers, fisherman and also traders. The Chumash people are also known for their rock paintings and for their great basketry. The dialect of the Chumash Language that was spoken in Ventura County was Ventureno.
The names of several places in the county have originated from the Chumash, including Ojai which means moon and Simi Valley, which originates from the word Shimiyi and refers to the stringy, thread-like clouds that typify the region.
According to the 2010 census, the population of Ventura County was 823,318.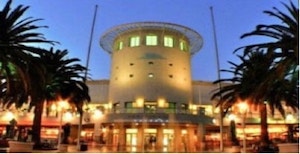 Ventura County can be separated into two major parts, the East County and the West County. The East County consists of all cities east of the Conejo Grade.
Geographically East County is the end of the Santa Monica Mountains. Communities which are considered to be in the East County are Thousand Oaks, Newbury Park, Lake Sherwood, Santa Rosa Valley, Simi Valley and a few more. A majority of these communities are in the Conejo Valley.
According to the U.S. Census Bureau report, the county has a total area of 2,208 square miles, out of which 1,843 square miles is land and 365 square miles is water.
The highest peak in the county includes Mount Pinos, Frazier Mountain and Reyes Peak in the Transverse Ranges. The uplands are well timbered with coniferous forests, and receive plentiful snow in winters. The county's diverse coastline features a number of terrains. There are many beautiful state beaches, including Emma Wood, McGrath and Mandalay State Beach.
While Point Mugu State Park is known for its steep coastal terrain with little beach access. Ventura County has plenty of surf spots along the coast including the notable surf spot, Rincon Point.
The Channel Islands in Ventura County are Anacapa and San Nicholas Island. Ventura County has a considerable range in climate because of differences in topography between one part of the county and another. Rainfall is limited in summer and crops have to be irrigated.
Some of the adjacent counties of Ventura County are Santa Barbara County, Kern County and Los Angeles County. Some of the rivers in Ventura County are Los Sauces Creek, Madrianio Creek, Ventura River, Manuel Canyon, Coyote Creek, Santa Ana Creek, Deep Cat Lake and more.
Some of the major freeways in Ventura County include the following freeways:
State Route 1
State Route 23
State Route 33
State Route 34
State Route 118 – also known as the Simi Valley Freeway or Ronald Reagan Freeway
State Route 126
State Route 150
The city of Ventura is home to the soccer club, Ventura County Fusion, of the USL Premier Development League. Some of the public libraries in Ventura County are Camarillo Public Library, Simi Valley Public Library, Moorpark City Library and Blanchard Community Library.
Some of the notable people who have resided in Ventura County are Cory Coffey, Jim Corlborn, Jeff Robinson, Lisa Wilcox, Rey Fresco, Samuel J. Levine, Chuck Smead, Gavin Smith (who was killed not too long ago and his accused killer was found and recently convicted of manslaughter), Christina Murillo and others just to name a few.
Our Ventura County Personal Injury and Wrongful Death Claims Lawyers Strive for Maximum Settlements and Justice for Clients
Ventura County, California car accidents can cause devastating and catastrophic injuries; resulting in serious injuries and sometimes even horrific fatalities with wrongful death cases. If you need legal help and want a FREE consultation, here are some quick and very easy ways that can help you to Contact Us: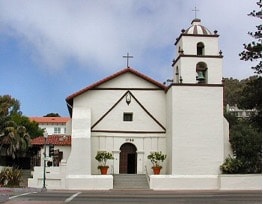 To contact our experienced car accident attorneys, please call on our toll-free number 1 866 Injury 2 or 866-465-8792 (after hours just press 1) or on 818-222-3400 (again after hours just press 1)
For an easy, free and confidential consultation, fill-in the details in our contact us form to let us know about your Ventura County or other California car accident claim or any other injury claim.
You can even send us an email 24/7 at info@WalchLaw.com.
---
As you see, we offer an absolutely FREE & CONFIDENTIAL consultation for new accident cases and there is no fee until you win. We work on a contingency fee for our services on accident cases – which means we do not get paid until you WIN!