Van Nuys Dog Bite Accident Lawyer
VAN NUYS DOG BITE LAWYERS
Free Expert Consultation and Over 45 Years Experience Winning Dog Bite Cases
Seeking Legal Assistance for Dog Bite Injuries in Van Nuys, California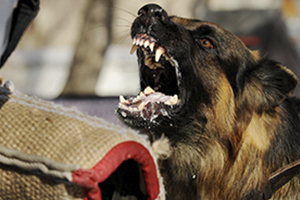 Dog bite injuries can have severe physical, emotional and financial consequences to anyone bite or attacked by a vicious dog in Van Nuys. When faced with such an unfortunate incident in Van Nuys or anywhere in Los Angeles, California, it is crucial to understand your rights and seek the guidance of experienced attorneys. This article will explore the importance of legal representation in dog bite cases, the responsibilities of dog owners, and the process of pursuing a claim for compensation in Van Nuys.
1. Understanding the Legal Implications
In California, dog owners are held liable for injuries caused by their pets, regardless of whether the dog had a history of aggression or not. Under the state's strict liability law, a dog owner can be held accountable for any damages resulting from a dog bite, including medical expenses, lost wages, pain and suffering, and more. However, navigating the legal system can be complex, which is why engaging the services of an experienced dog bite injury lawyer in Van Nuys is crucial.
2. The Role of a Dog Bite Injury Lawyer
A skilled dog bite injury lawyer serves as your advocate, guiding you through the legal process while protecting your rights. They will thoroughly investigate the incident, gather evidence, interview witnesses, and build a strong case to establish the dog owner's liability and responsibility. Additionally, they will handle all communication with insurance companies, negotiate settlements on your behalf, and, if necessary, represent you in court. By working with an experienced lawyer, like the dog bite lawyers in our law firm, you can focus on your recovery while ensuring that your claim is handled professionally and efficiently.
3. Seeking Compensation
One of the primary objectives of a dog bite injury lawyer in Van Nuys is to pursue the best compensation for the damages you have suffered. This can include hospital and other medical expenses, future medical costs including for scar revision and psychological counseling due to the fear of dogs, lost wages and lost income, great pain and suffering, emotional distress, and rehabilitation expenses. An experienced attorney will assess the extent of your injuries, consult with medical experts if needed, and calculate a comprehensive settlement strategy that adequately addresses your present and future expenses and needs.
4. Time Limitations and Legal Process
It is crucial to be aware of the statute of limitations in California, as it determines the timeframe within which you must settle or file your claim. In most cases, the statute of limitations for dog bite injuries is two (2) years from the date of the incident. To ensure a strong case, it is advisable to consult a dog bite injury lawyer in Van Nuys as soon as possible after the incident. They will guide you through the legal process, which may involve negotiations, mediation, or, in rare cases, litigation. We have won thousands of injury cases! You may contact us now for your FREE consultation.
Conclusion
Dog bite injuries can have a lasting impact on victims' lives, both physically and emotionally. By seeking the assistance of skilled dog bite injury lawyers in Van Nuys, individuals can navigate the legal complexities, understand their rights, and pursue the compensation they deserve. If you or a loved one have been a victim of a dog bite, don't hesitate to contact us now to protect your interests.